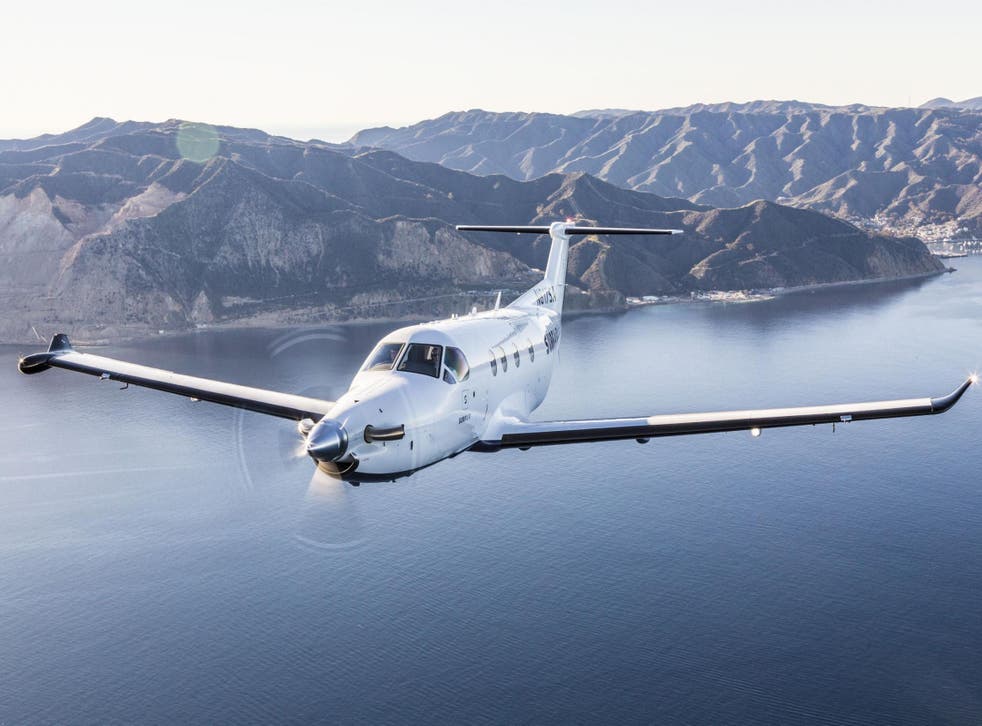 Surf Air launches in Europe, offering unlimited flights for a monthly fee
Arrive 15 minutes before take off and fly as much as you want
Ravneet Ahluwalia
Friday 23 June 2017 11:49 Comments
Put off flying to the likes of Ibiza because of what you might encounter on the plane? A new subscription-based private airline might be the answer.
Surf Air - which launches in Europe today with its maiden flight from London Luton to Ibiza - allows members to travel on an "all you can fly" basis from £1,750 a month. It will expand its network to Cannes on 4 July, and then Zurich, Luxembourg, Munich and Milan from September. The airline says it has plans to expand regionally in the UK, as well as adding a second London departure airport.
Tickets are booked via an app and travellers are only required to arrive 15 minutes before their flight leaves. Surf Air is pitching itself as an easy way to travel from booking to getting to your final destination and hopes to tempt frequent flyers away from more established airlines by promising to ease the travelling experience as well as offering what it claims are savings on business class tickets. Passengers can turn up just 15 minutes before departure.
And while Luton may not be the most glamorous airport in the world, all flights depart from a private terminal - accessible by car - meaning passengers avoid the hoi polloi at busy commercial terminals. What's more, there's no interminable screening - security checks are carried out when members join, reducing pre-flight screening time. The airline claims this streamlined service saves flyers an average of two hours per journey.
Surf Air has its work cut out to get its network up and running. It currently has just one plane - an eight-seater Embraer Phenom 300, described as a "light business jet", with USB ports, work-tables and reclining seats. They plan to have four more aircraft by the end of 2017. In-flight food and drinks are complimentary - passengers can help themselves to as much as they like, as there's no cabin crew onboard.
The UK is the first international market for three-year-old Surf Air, where it it offers 90 daily flights on 12 routes across California for its 4,000 members. They're aiming their service at well-heeled frequent flyers - whether that's business travellers, commuters or second-homeowners.
"Our model is the future of air travel," said European CEO Simon Talling-Smith. "It's flying without the bad bits."
Low-cost carrier Eurowings dipped its toe into the world of subscription flights in February. Its "Flightpass" system allows passengers buy 10 one-way flights on restricted routes within Germany. Packages start at £440 for economy or £1320 for business class.
Register for free to continue reading
Registration is a free and easy way to support our truly independent journalism
By registering, you will also enjoy limited access to Premium articles, exclusive newsletters, commenting, and virtual events with our leading journalists
Already have an account? sign in
Join our new commenting forum
Join thought-provoking conversations, follow other Independent readers and see their replies