If Theresa May doesn't call out Boris Johnson, her message to the Muslim community will be heard loud and clear
Even when he made comments that appear to have made it harder to free Nazanin Zaghari-Ratcliffe from an Iranian jail, May still couldn't sack him. When will she show any backbone?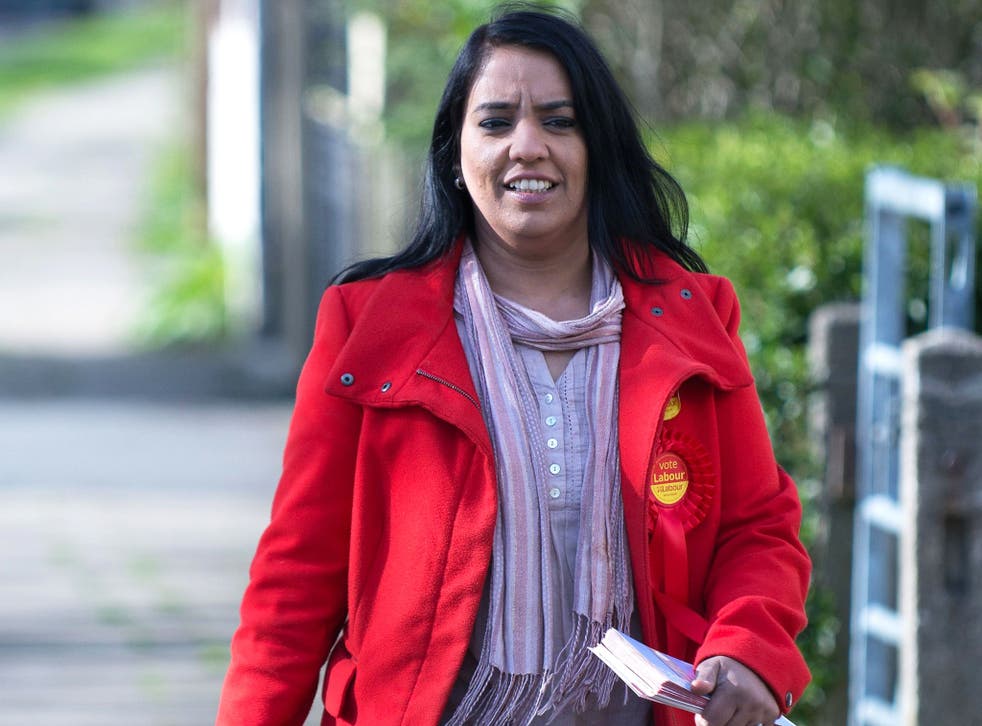 There is a "simmering underbelly of Islamophobia" in the Tory party. That's what the former chair of the Conservatives recently told the Home Affairs Select Committee. Baroness Warsi has continued to speak out on this for years, with marked bravery and dignity in the face of abuse and stonewalling. We now know that this issue of Islamophobia has repeatedly been raised within the party, and to date Theresa May has done nothing. As for her party chair Brandon Lewis? He has done just as little.
That's why even an apology from Boris Johnson for his deliberately hateful and mocking words towards the small number of Muslim women who wear a face veil just won't cut it. As Warsi and other Tories have repeatedly demanded, there must be an internal inquiry, one that the Muslim community can trust. Perhaps more important for the rest of the country, May has to grow a backbone, and say it loud and clear: this was Islamophobia, and it won't stand.
I'm not suggesting that May is a universally respected authority on this, or any issue. But hearing the PM call this out would matter, and so far she has failed to do that. Even now, with Johnson as a backbencher, she's scared of him. May was forced to give him a job so that he wouldn't cause trouble. Then, despite making comments that appear to have made it harder to free Nazanin Zaghari-Ratcliffe from an Iranian jail, May still couldn't bring herself to sack him.
As ex-Tory minister Eric Pickles said, Johnson's comments were "about the opposite of a dog whistle … The language used by Johnson is getting in the way of us dealing with difficult issues." So please, don't laugh this off as another amusing gaffe. He has put women in danger. It's not simply that Johnson has offended the Muslim community – it's that he targeted a particular group. We know some women who wear the face veil are already vulnerable and subject to an enormous degree of abuse, and he acted in a way that he knew would make their lives tougher.
He has whipped up suspicion, treating women who wear the face veil as a minority whom anyone can ridicule freely. That's Islamophobia, plain and simple.
Baroness Warsi on Boris Johnson's comments about Muslim women's dress
Johnson obviously has the right to discuss this issue in a respectful and sensitive manner. However, that is a very different thing to using the issue to mock and insult Muslim women in this way. Women should have the freedom to make their own choices, free from discrimination and hate speech.
I'd like to think he could show remorse, but I don't regard him as a man you can trust. He's lied to his employer, to his family – the public can't trust his word. If the Tories want to start tackling Islamophobia in their party, May has to step up and talk about it.
It seems to me that Johnson wanted this media storm. As Warsi put it, this is "clever politics". I'm convinced our former foreign secretary, whose version of diplomacy was taking luxury tours of former colonies so that he could recite racist poems in front of dignitaries, did this on purpose. Hate crime is rising, with women who wear the hijab known to be especially at risk (Johnson is well aware of this: he mentioned it in his article). Johnson has been meeting with Steve Bannon, Donald Trump's former strategist, an alt-right cheerleader who appears to have come to Europe with the express aim of whipping up anxiety around migration and religion. I'm convinced this was a calculated race attack by Johnson, for Johnson. And this man, who's trying to ride the wave of the far right, was May's choice as our country's top representative abroad.
The pattern of Islamophobia is now being repeated at the very top of the Tory party – and that's terrifying, because it means parts of the "establishment" are giving carte blanche to race hate.
Muslim fashion designer features hijabs at New York Fashion Week

Show all 8
After running a disgraceful Muslim-baiting mayoral campaign in London, Zac Goldsmith was welcomed back with open arms into the party. The Tories have done nothing. Tory Bob Blackman MP hosted known Islamophobes in parliament. The Tories have done nothing. I genuinely thought it couldn't get worse, but now we have to listen to Johnson and his callous dog whistle words. Still, the Tories have done nothing.
The current home secretary, who himself received the "Punish a Muslim Day" letter, has his own reasons for denying outright the presence of Islamophobia within the Tory party. And he does so, even as he watches Johnson and the top Tories who defend Johnson adding to a long list of offences: the Tory councillors spreading hate on Facebook, the activists throwing racist muck on Twitter.
If May is too weak to call this what it is – if she can't take the risk of upsetting Johnson's far right chums by saying the word "Islamophobia" – then the message to the Muslim community is loud and clear: you do not belong, you do not matter. And the message to Britain is just as obvious: May is in office, but not in power.
Naz Shah is shadow secretary of state for women and equalities
Join our new commenting forum
Join thought-provoking conversations, follow other Independent readers and see their replies