Learn the lingo and live longer: Foreign languages makes for more brain cells
The English have a well-earned reputation as the language-learning dunces of Europe, and traditionally that didn't bother us much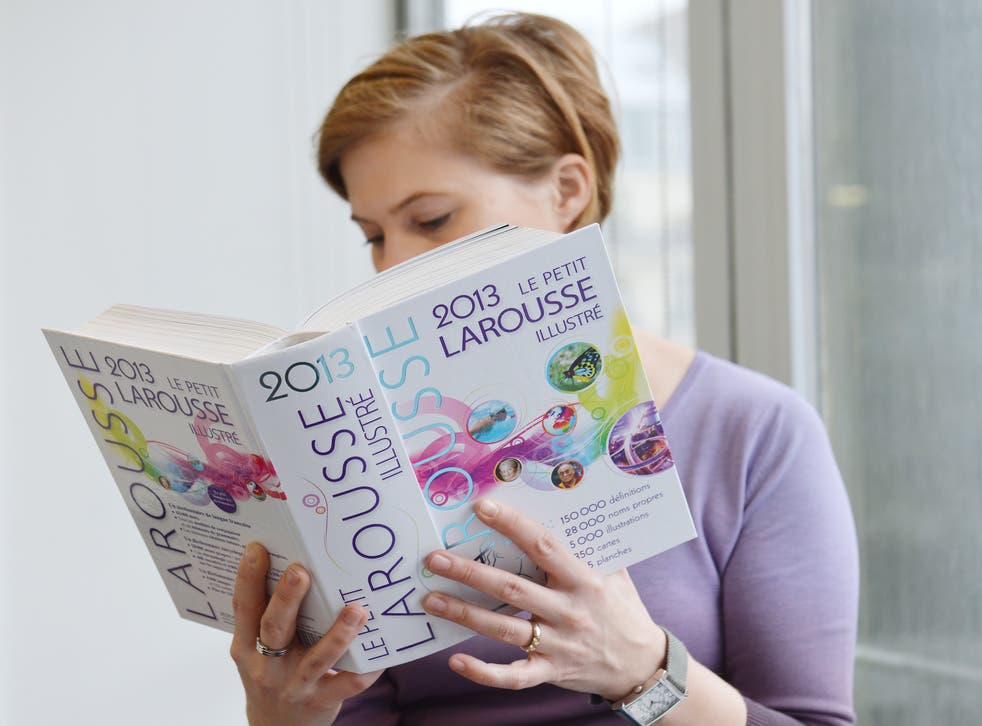 "Ik spreek goed Nederlands" (I speak good Dutch); that's the phrase which brought the house down during a recent visit to my Dutch in-laws' in Rotterdam. Personally, I think I've had more inspired moments of comedy but, for Dutch people, there's obviously something inherently hilarious about an English person attempting to speak their language.
The English have a well-earned reputation as the language-learning dunces of Europe, and traditionally that didn't bother us much. Taking a language at GCSE ceased to be compulsory in 2004, and since then the number of people studying languages at degree level has fallen to a record low. There's an obvious logic to this. Everyone else speaks English anyway, and as for those who don't, simply repeating the same phrase more loudly and with a cod Spanish accent usually suffices, right? So why bother?
Here's why. A new study by Pennsylvania University shows that language-learning keeps the brain healthy and sharp as we age, reducing the likelihood of early-onset dementia. Sudoku and crosswords also have this effect, but without the fringe benefits of enabling you to order a cold beer on holiday or quote Tolstoy in the original. My own online language-learning may have begun as a transparent attempt to smarm the in-laws, but it's since become so much more.
You see, Duolingo, MindSnacks, Busuu and the rest are not just educational apps, but deviously addictive games. They hook you in by utilising the same challenge-and-reward psychology as social media, online shopping and Candy Crush. Imagine if all the time you wasted on the internet was enriching your brain cells instead of killing them. Imagine if the irresistible urge to procrastinate could be harnessed for good instead of evil. Imagine no longer.
It's not the verb tables or the cost of evening classes which puts people off picking up a language after formal education, however. It's the self-consciousness. We remember it from the lessons at school; we are reminded of it by the blank stares of French waiters who are trained to je ne comprends pas as a point of principle. For a teenager this is mortifying, but for an adult, feeling the fool and doing it anyway can be both wholesomely humbling and strangely exhilarating.
What I am presenting you with here is the answer to low self-esteem, early-onset dementia, youth unemployment, boredom at bus stops and the future of the EU all wrapped up in one accessible package. No need to thank me. Ik spreek goed Nederlands and that is reward enough in itself.
Silence from the FA
It seems everyone has an opinion on footballer and convicted rapist Ched Evans' return to Sheffield United. Everyone, that is, except FA chairman Greg Dyke, who dodged the question when it was put to him on Newsnight.
Maybe most of us would be wiser to sidestep a thorny issue like this one. The case raises so many questions – Can a very drunk person consent to sex? What's an appropriate prison sentence for rape? How can society reintegrate ex-cons? – with answers that lead in very different directions. And that's assuming we have all the facts, which, of course, we don't. Those facts are available only to the people who were in that hotel room on that night and, arguably, not even to them.
Key players in the Qatar World Cup bid controversy

Show all 5
As the head of a national governing body, however, Greg Dyke is not "most of us". Such organisations have a responsibility to consider the messages conveyed not only by their actions, but also by their inaction. This is especially true as regards rape, where the collective tendency to minimise it has been at the root of so much injustice. Don't make a fuss. Calm down. You must have been mistaken. It's not important.
If there was any doubt over the role public figures should play in these circumstances, Olympic gold medallist Jessica Ennis-Hill has cleared it up by publicly disassociating herself from Sheffield United. Now the onus is on others to live up to that example.
Call that bold?
Here are some of the words used to describe Kim Kardashian-West's nude photo spread in Paper magazine last week: "bold", "shocking" and "forever etched in the memory". I'm no Kardashian-hater – although Khloe, the one with the mordant wit, was always my fave – but, surely, sometimes a nice bum is just a nice bum.
Kimmy K looks good and, crucially, her sexy pics appear in a style mag, not on the third page of a newspaper, so more power to her elbow (or other body part of your choosing). Still, this is commercially savvy titillation and only that. Let's not laud either the model or the photographer (Jean-Paul Goude) for any greater achievement.
Contrast Kardashian-West's nudity with the nudity of stand-up Tig Notaro, who last week performed 20 minutes of a set topless, exposing her mastectomy scars to the audience, and clearly there are naked ladies out there with a better claim to boldness. Yet very few are truly "shocking". How could they be? The reality – that women often have to take their clothes off to get any attention around here – is just so thuddingly predictable.
Music or myth
Pics from the Libertines' reunion this summer revealed that the once boyish Pete Doherty has gone grey. It's not him that's getting old, though, so much as the tortured genius schtick that his band have been trading off and labouring under since the turn of the century.
Band member Carl Barât has just announced a third Libertines album is under way in Thailand, where Doherty is receiving treatment for drug addiction. Let's hope, this time, both projects are a resounding success.
Those bores who insist "it's all about the music" are wrong. Myth-making is also a crucial part of rock'n'roll and this was always the part at which the Libertines excelled – the gruesome blood paintings, the impromptu council flat gigs and all that nonsense about "Albion". At some point, however, even geniuses must take a break from torturing themselves and actually produce some music. If only to help propel the myth along.
Warm fur on a cold street
This winter, animal rights charity Peta is encouraging members of the public to donate their real fur coats to the homeless. In these topsy-turvy times of ours, a meat-free diet, artisan-made goods and naturally tanned skin have become the trappings of wealth, where once they signified a lower status. It's only fitting, then, that the 21st-century Skid Row should be lined with chinchilla.
Join our new commenting forum
Join thought-provoking conversations, follow other Independent readers and see their replies