Was the White Widow in Westgate mall? The evidence is scant
As official accounts unravel, it's best to exercise caution on this sensational link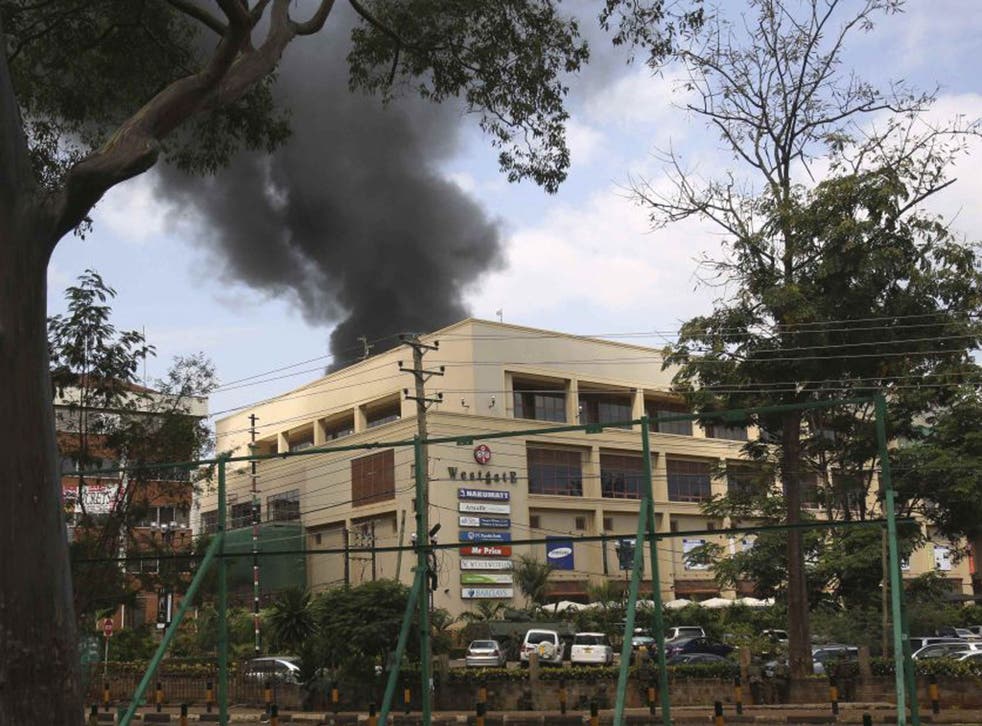 Who is the 'White Widow'? The horrific events inside Nairobi's Westgate shopping centre this week appear to have been overshadowed in some areas of the British and international media by this question, and whether Samantha Lewthwaite – the widow of Jermaine Lindsay, one of the London 7/7 suicide bombers – commanded the Al-Shabaab attackers who laid siege to the mall for four days, leaving at least 72 people dead.
Printed and online coverage of the siege has been filled with headlines alleging Lewthwaite's personal connection to the attacks, accompanied by huge pictures of her in a niqab after her conversion to Islam as a teenager, and from the 29 year-old's days as a schoolgirl in Banbridge, County Down.
But the evidence supporting this connection appears scant. Eyewitnesses have been reported as saying they had seen a white woman among the attackers. These reports initially said the woman was giving commands in Arabic. But as The Independent's Kim Sengupta pointed out in this piece, few questions appear to have been asked about the credibility of these comments:
'One British newspaper revealed that the "White Widow" was actually leading it and had been witnessed in a veil, "shouting instructions in Arabic". It did not say why she should be using that language to a group who spoke Somali and, many of them, seemingly, English. Kenyan officials pointed out that the fighters were all men, although some of them had gone into Westgate pretending to be women, dressed in niqabs.'
Yesterday, Kenya's foreign minister, Amina Mohamed, suggested that a white woman was among the militants, fuelling speculation that it could be Samantha Lewthwaite. Yet, again, few questions had been posed about this statement, which also claimed that the woman in question had "done this many times before". This is the first time Lewthwaite has been linked to such an attack.
Kenyan President Uhuru Kenyatta said in address last night that "intelligence reports" had "suggested" that a British woman and two or three American citizens may have been involved in the attack. "We cannot confirm the details at present but forensic experts are working to ascertain the nationalities of the terrorists."
However, as those who have followed this siege closely will know, official claims have more than once turned out to be false. On Monday and Tuesday, assertions that "most of the hostages" had been freed did not stand up. There have been frequent assurances that the "final assault" on the terrorists was nearing completion, only for further gunfire and explosions to emanate from the shopping centre.
Al-Shabaab, the al-Qa'ida linked Somali Islamist militant group, that has claimed responsibility for the attack on the shopping centre, has said that no woman was involved in the attack. UK officials have urged caution over making the link to Lewthwaite.
What we do know about Samantha Lewthwaite is this:
- She was married to fellow Muslim convert Germaine Lindsay who carried out a suicide attack on the London Underground on 7 July, 2005, killing 26 people.
- In March last year, officials said she had fled to Somalia. She is believed to be in east Africa and is wanted by Kenyan police over alleged links to al-Shabaab
- Her associate Germaine Grant, a fellow Briton, is currently on trial in Kenya Mombasa for terrorism offences.
What we do not know for sure is whether Samantha Lewthwaite is involved in the worst attack on Kenyan soil since the 1998 bombing of the US embassy. We do not know whether there is blood on her hands for the lives lost inside Nairobi's Westgate shopping centre this week, blood of men, women and children who had no idea what awaited them when they stepped into the mall that day. And until we do, we are right to exercise caution.
Join our new commenting forum
Join thought-provoking conversations, follow other Independent readers and see their replies