A solution to the housing crisis? Live in deserted shops
The British high street is on the decline, but its demise could help solve other pressing social problems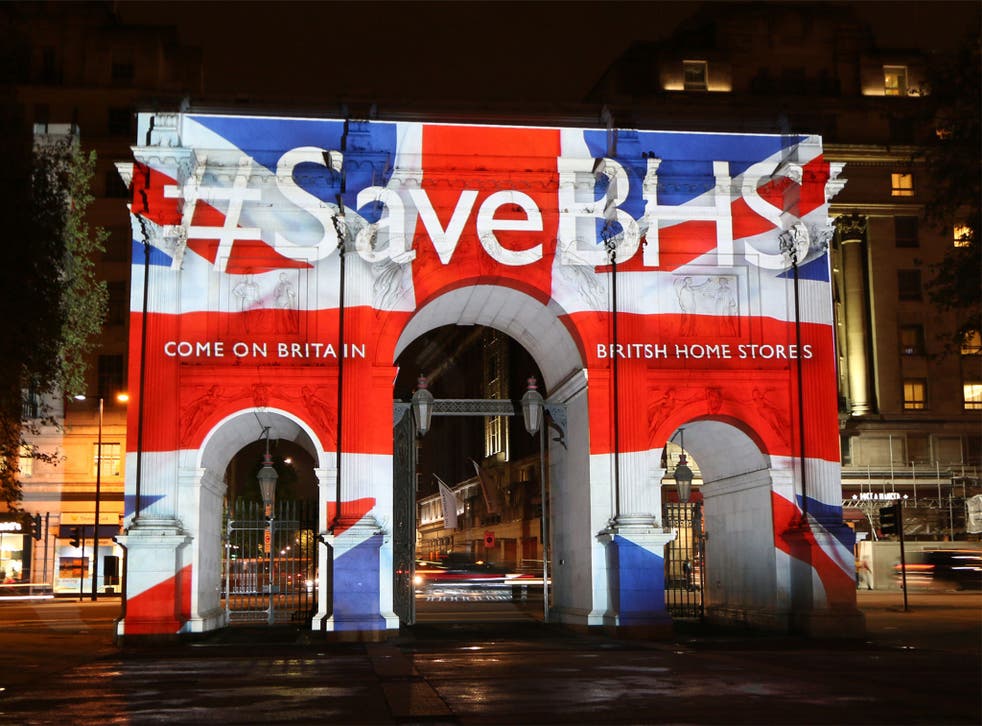 A stroll down most high streets in Britain suggests an immediate solution to the housing crisis, or at least a timely conundrum.
Empty, abandoned or struggling retail outlets and office accommodation next door to estate agents displaying vastly inflated prices or rents for a place to live. As the admittedly very different trials of Marks and Spencer and BHS point up, more and more of our shopping is done from home, online, and that trend is set only to continue. Meanwhile the old-fashioned hives of office workers are increasingly a thing of the past, as technological change means fewer armies of clerks. The average tablet computer can now do the work of a floor full of humans wrangling their comptometers.
So why not turn more of these premises into homes, which are so desperately needed? Once the obstacles seemed to be the conservatism of local authorities, sure that businesses would eventually return to the empty office blocks and stores.
That reluctance to face reality and change planning designations to residential was eroded by legislation in 2013. However it has evidently not had quite the desired effect. Of course no one wishes to see city and town centres devoid of all economic activity, but that, to a large extent, is really happening, without any help from the developers.
In the non-residential sector, changes in usage have long been occurring, accelerating in recent decades. Redundant bank branches turned into trendy bars, deconsecrated churches converted into carpet warehouses, old post offices became restaurants, former shops became newer, smaller bank premises, old pubs turned into betting shops, and even cinemas became bingo halls that then became places of worship.
Yet few are turned into places to live. Part of that is down to location. Before the housing recession after the crash of 2008 – from which most parts of Britain have barely revered – converting old mills and factories into flats, often "waterside" developments next to old canals, was all the rage. The overhang of that mini-boom is still being felt in many parts of the country, so the demand for fresh conversions isn't as strong as it might be. Much of it, in turn, was predicated on a continuing rise in student numbers, both home and overseas. That may continue, but not at the same clip as a few years ago.
Second, many commercial premises are expensive to convert. This is not merely a matter of aesthetics, ugly as many 1960s and 1970s vintage blocks are. They are, clearly, not built for modern living, and require more work to make them habitable than might be first assumed. Besides, families will always prefer suburban houses with a garden to any apartment.
Third, they are simply in the wrong places. An underused office block in Hull, say, or a worn-out shopping precinct in a depressed 1960s new town on Merseyside is going to do nothing for those who want to, or have to, live in London and the south-east. They could be the nicest most spacious new places in the land; but they can't compete with an airing cupboard in a fashionable London postcode.
There is a market failure: what is supposed to happen in such circumstances is that that relative wages, rents and land values, and indeed congestion, will force an adjustment, with more jobs and businesses pushed further and farther away from the capital. With few exceptions that does not seem to have happened, and the grotesque imbalances in Britain's economy, which risk turning into an ugly social divide, simply gouge deeper.
Some decades ago the policy was to move jobs out of prosperous areas and relocate them in struggling regions – the reason why, for example, our driving licences are administered in Swansea, our state pensions in Newcastle and our premium bonds run from Blackpool.
The approach worked less well for the private sector and manufacturing than for the public sector, but we might usefully look once again at a system of incentives that relieves pressure on the south and improves prospects in the north, and brings spare capacity – including unemployed people and run-down residential areas – back into use. Meantime, more Londoners ought to be allowed to live in what were once once branches of BHS.
Join our new commenting forum
Join thought-provoking conversations, follow other Independent readers and see their replies