I'm a paramedic, and this is what it's like to respond to emergencies and attacks in London
Paramedics have worked tirelessly to save lives on the streets of London in recent weeks – so is it really justified to keep their retirement age at 65 when every other emergency service can retire at 60?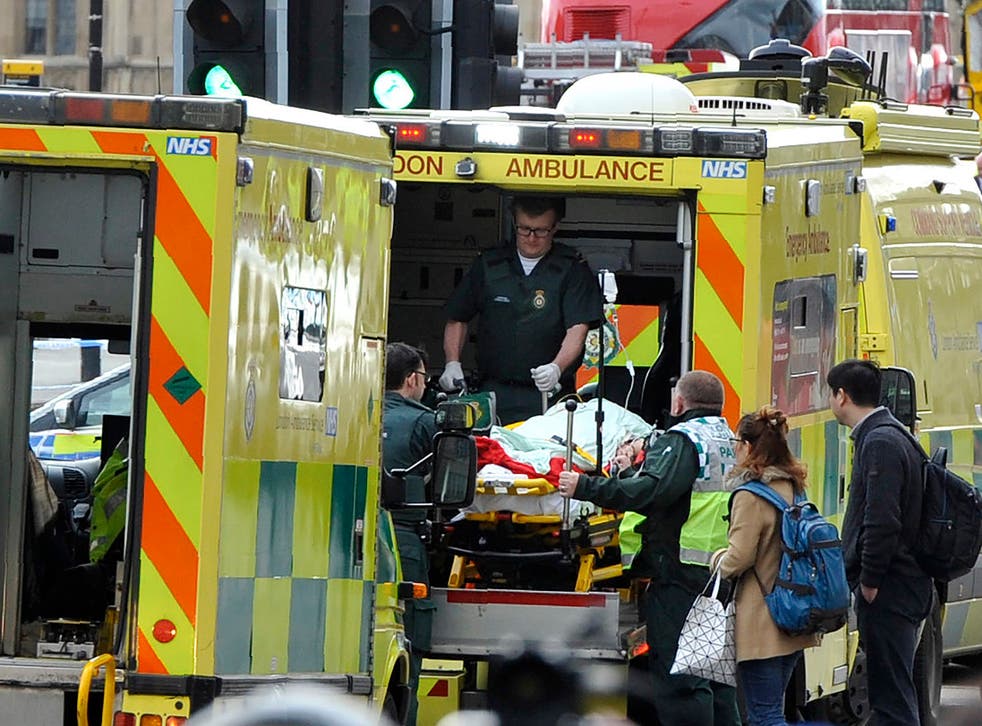 The last few weeks have seen some truly horrific events in England, culminating in the devastating fire in Grenfell Tower. Our emergency services have rightly been praised for the bravery and professionalism they have displayed under the most arduous of conditions while helping the public.
I myself was a serving frontline paramedic for over 36 years, spending most of that time working on and helping to develop the rapid response unit capability for London Ambulance Service.
Like my peers in the Fire Brigade and Police force, no day was the same. Most frequently, it was spent dealing with elderly fallers, heart attacks, strokes and road traffic collisions.
At other times, things were, let's say, more dynamic. Rapid response units were created to facilitate a speedy response to those in most need and I, like many of my colleagues, have seen many challenging and distressing things.
I remember very clearly dealing with a bombing victim during the mainland bombing campaign in the nineties. Although the patient was stable, it was the words of a high ranking anti-terrorist police officer to us that resonated so strongly.
UK news in pictures

Show all 51
He came up over and calmly urged us to leave ASAP as there were real concerns that a secondary device could detonate at any time. The problem was that it must have been at least another five minutes before we were able to evacuate the patient and ourselves to safety.
I have treated people trapped in cars who died before we could extricate them, dealt with shootings and stabbings, handled the aftermath of people who have been hit by trains and seen society at its most depraved.
I have also seen the best in people as well. However my enduring memory was my very last 999 call for the London Ambulance Service, when I attended the sudden death of a relatively young man who had died prematurely from a not uncommon condition.
The heart-wrenching thing was two of us explaining to his young son as best as we could why he wouldn't see his father ever again, while answering his questions about where his father had gone to and if he had suffered.
If it was difficult for us, I cannot imagine how difficult it was for the little boy.
I retired soon after at the grand old age of 59 years and three months. I suffered a reoccurrence of an old back injury sustained at work. It kept me away from any work for six months and I decided to accept that mother nature was warning me about prolonging my career any longer.
I took early retirement with a six per cent reduction in my pension for leaving before my 60th birthday.
Pension provision for public sector workers has seen a dramatic change with all emergency services and armed forces personnel having their retirement age raised to 60 as part of Lord Hutton's review of public sector pensions in 2011. This has understandably caused much resentment amongst those affected.
Grenfell locals says the death toll is being massively understated
Unfortunately, the retirement age for ambulance staff was raised to 65 before his review came into play. So what we now have is a standard retirement age of 60 for all uniform services, except for paramedics who must work until 65 for a full pension.
Choosing to retire at the same time as their counterparts in other 999 services would result in a 26 per cent financial penalty for the privilege. It is little wonder there is a retention crisis in my profession with one in ten posts unfilled, according to a recent survey.
My colleagues are facing an unprecedented demand of nearly 9.5 million 999 calls a year.
The terrible events of recent weeks would have tested their resilience to the limit. Being confronted with multi-casualty scenarios is difficult enough at the best of times. Marauding terrorist attacks and the high rise fire at Grenfell Tower would have taken the taken things to a different level.
Major incident plans were activated with the efficiency that only comes with practice and the inevitable reality of having had to put these plans into play in real life all too frequently.
It results in every first responder being part of a finely rehearsed team. From the first units on scene declaring a major incident, to the triaging of patients and their treatment, right through to their reception at the specified emergency department.
The prime directive is to bring order from chaos and ensure that those in most need get the quickest treatment.
So, when you next see my colleagues displaying some of "the right stuff" when looking after someone, please spare a thought for how raising the retirement age from 60 to 65 for paramedics is impacting on their futures when they just might be protecting yours.
Jonathan Fox is a state registered paramedic
Join our new commenting forum
Join thought-provoking conversations, follow other Independent readers and see their replies