Theresa May has made a huge mistake sacking Lord Heseltine over Brexit
Discipline is one thing, but the Prime Minister seems to have a vindictive streak that could be counter-productive as we prepare to leave the European Union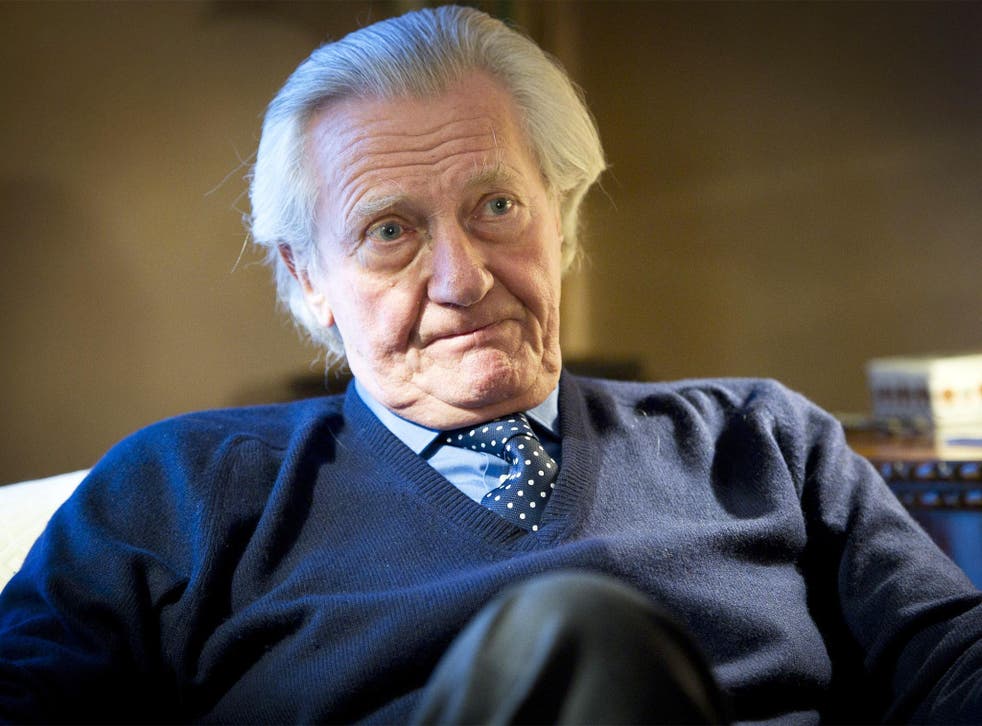 "After all the division and discord, the country is coming together," Theresa May said in her Lancaster House speech in January. All the country apart from Michael Heseltine, that is. He can go to hell.
If the Prime Minister wants to bring the 52 per cent and the 48 per cent together, she has a funny way of doing it. Discipline is one thing, but she seems to have a vindictive streak that could be counter-productive.
Lord Heseltine is an irreconcilable Remainer, it is true. He even thinks it would still be a good idea for Britain to adopt the euro. But he is also a giant of One Nation Conservatism and an economic interventionist who personifies industrial strategy, one of May's big ideas.
Sacking him from his five advisory roles makes the Prime Minister look small. These were not mere headed-paper posts, either. He had an office and a private secretary at the Department for Communities and Local Government, where he worked three and a half days a week. Yet, bizarrely, Lord Heseltine said this morning that he had never met May. His huge talent and experience was already being overlooked at a critical time for a Conservative government.
Theresa May suffers second defeat in Lords over Brexit
In her Lancaster House speech, May said: "The victors have the responsibility to act magnanimously. The losers have the responsibility to respect the legitimacy of the outcome." Well, that's complicated, isn't it? Because she was actually on the losing side of the referendum, but ended up on the top step of the podium after various of the winners disqualified themselves. And last night Lord Heseltine was on the winning side of the division in the House of Lords, voting against the Government on an amendment to require a parliamentary vote on the final Brexit deal. The Prime Minister has no intention of respecting the legitimacy of that outcome, and will seek to reverse it in the House of Commons on Monday.
But the gist of her Lancaster House speech was about respecting the other side of the argument, and there has been a failure to do that on both sides of the Brexit divide that has embittered politics. By sacking "Hezza" she has made it worse.
The convention may be that you cannot vote against the Government and expect to keep a Government appointment, but Lord Heseltine was not a minister and there is a strong argument for regarding Brexit as a special case. After all, David Cameron relaxed collective responsibility to allow ministers to argue on each side of the case. If May is serious about bringing the country together, she should allow the voices of the 48 per cent to be heard in Government.
This is not merely a matter of good manners or some soppy notion of consensual politics. It is a simple question of her self-interest. A "one of us" mentality will weaken her Government in time.
May has made this mistake before. When she entered Number 10, she wanted to clear out the Cameron inner circle. There was nothing wrong with that, but she summoned George Osborne to remove him as Chancellor and to lecture him about where he had gone wrong. Instead of allowing him to resign, her people told journalists he had been sacked. The clean break with the Cameron oligarchy was already perfectly clear; there was no need to humiliate Osborne in this way. It merely created resentment among his supporters. Ironically, as she had imperiously told him to get to know the party better, she had needlessly subtracted from her own fund of good will in the Conservative Party in Parliament.
She has done the same this week with Lord Heseltine – and it will do her no good in the end.
Join our new commenting forum
Join thought-provoking conversations, follow other Independent readers and see their replies