Stuck on what to buy for the techie in your life? We've rounded up a range of viable options, for all ages and tastes.
From drones and heaphones to computers and cameras, here is our pick of the very best technology money can buy.
1. Finis Neptune V2 MP3 Player: £110, amazon.co.uk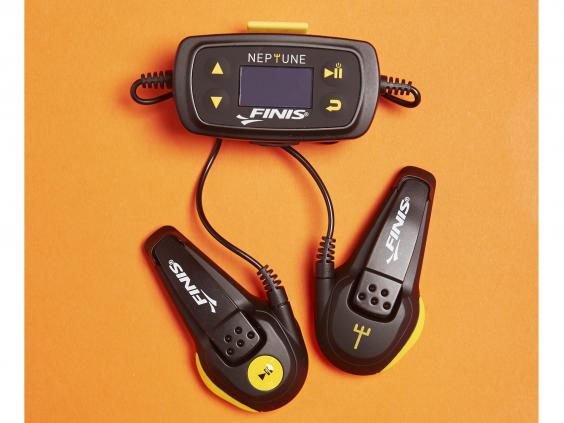 It may be great all-body exercise, but there's no denying that swimming can get tedious. The Finis Neptune is widely regarded as one of the best waterproof MP3 players around. Upload a podcast or your favourite album and those laps will fly by.
2. EMIE Memo Ultra-thin Compact Portable Battery: £15.99, amazon.co.uk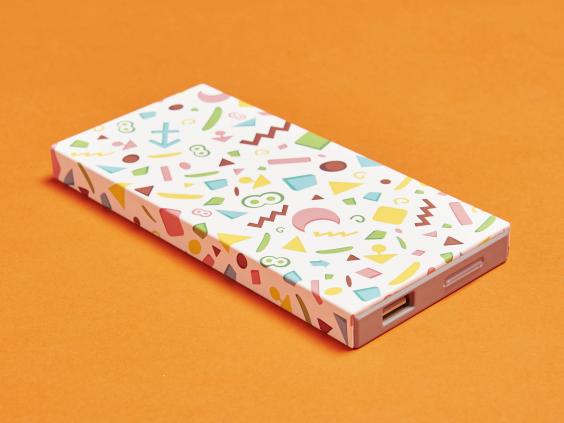 Getting caught with no phone battery is a thoroughly modern, but very real, problem. Portable batteries can often be cumbersome or, frankly, ugly. EMIE has overcome both problems with its ultra-thin Memo battery in a range of jazzy designs - at a very affordable price.
3. Fitbit Flex Wireless Activity Tracker and Sleep Wristband: £39.49, amazon.co.uk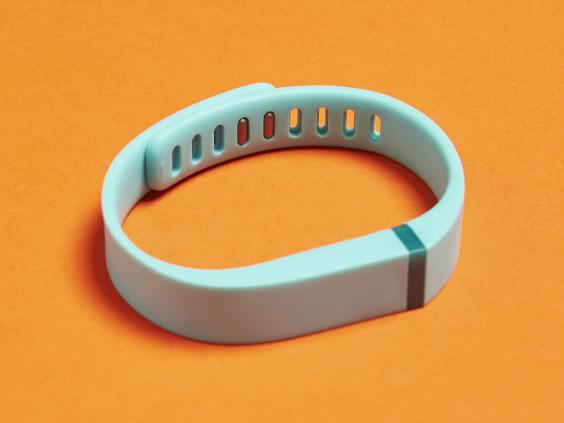 Wearable mini-computers like the Fitbit are often touted as the future of tech. Slip on the unobtrusive wristband and let it record all your vital stats: steps taken, calories burned and hours slept. A very modern approach to fitness.
4. ASUS VivoWatch Smart Watch: £119, amazon.co.uk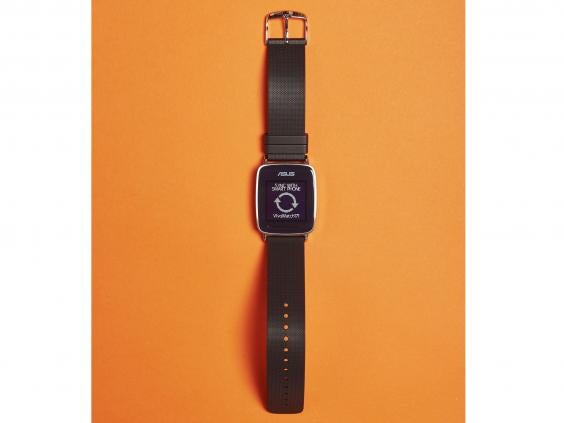 Another piece of wearable tech. The launch of the iWatch created a huge buzz but there are plenty of lesser-known models on the market. The VivoWatch is a sleekly designed way to keep on top of your text messages, emails and schedule while keeping your phone out of sight.
5. Parrot MiniDrones Hydrofoil Drone: £127.01, amazon.co.uk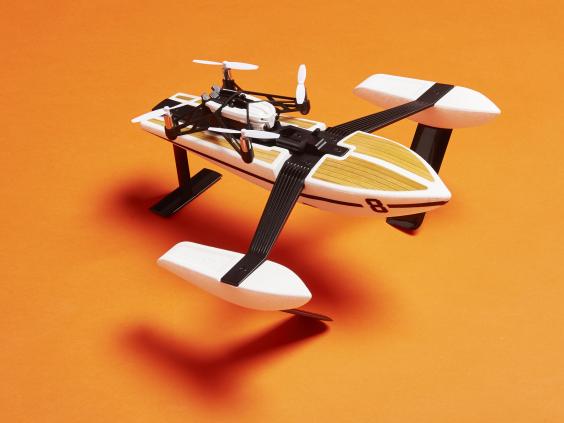 Is it a boat? Is it a plane? Strictly speaking the new Parrot drone is a hydrofoil. Bringing a new dimension to the ultimate big kid's toy, the propeller-driven unit atop the Orak flips forward to sit perpendicular with the polystyrene body and power the drone at speeds of up to 5.4 knots - lifting it clean out of the water. Find yourself a pond and you're all set to play Bond.
6. Nest Protect 2nd Generation Home Alarm: £89, amazon.co.uk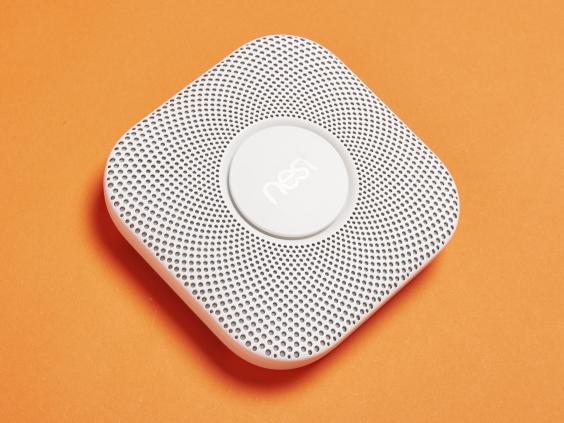 Why leave your home out of the technological revolution? Set up a Nest alarm and you can monitor your house for smoke and carbon monoxide wherever you are via a mobile app. And no more clambering up on a chair to silence a false alarm - just tap a button on your phone.
7. Paul Smith No 9 tablet case: £350, paulsmith.co.uk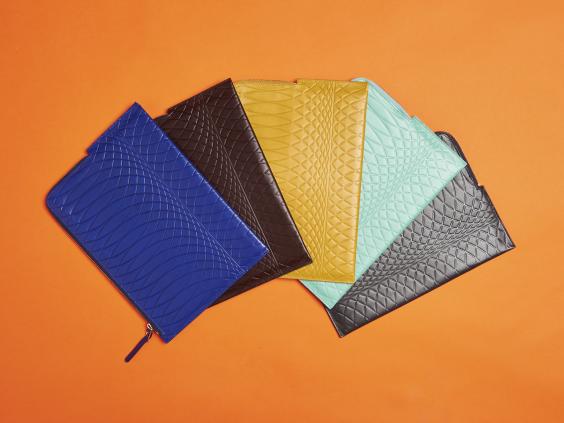 We're increasingly trading in our laptops for tablets. For the design-aware, Paul Smith has this range of beautiful leather carry-pouches. The ornate design embossed on the leather is inspired by the cast iron facade of Smith's flagship London shop, no. 9 Albermarle Street.
8. Cath Kidston Button Spot laptop case: £30, johnlewis.com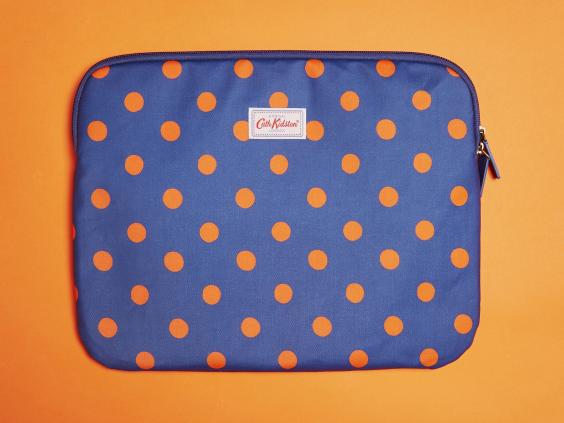 Treat your laptop to a bit of chintz. Or your mum's, your sister's or your grandmother's for that matter. Cath Kidston has built a wildly successful brand on her fashionable take on a certain English homeliness. Not content with decking out the nation's kitchens and bedrooms, Kidston also offers a lovely range of tech accessories.
9. Bowers & Wilkins P5 wireless headphones: £329.99, bowers-wilkins.co.uk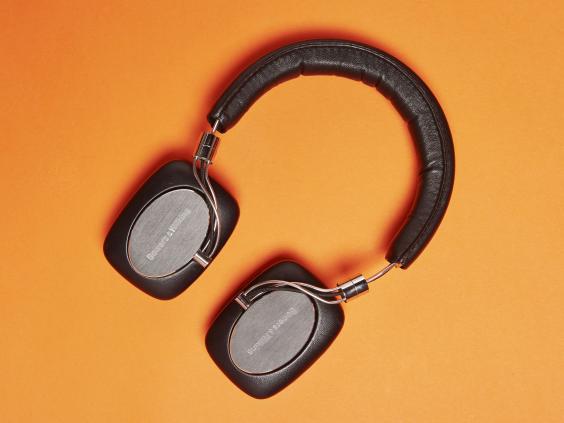 Wires are so 20th century. Free yourself up with these wireless Bowers & Wilkins headphones. There's no compromise on sound quality either: the P5s are packed with all the latest technology to bring you ultimate clarity and volume.
10. Roberts Radio Classic Blutone Bluetooth radio: £100, robertsradio.co.uk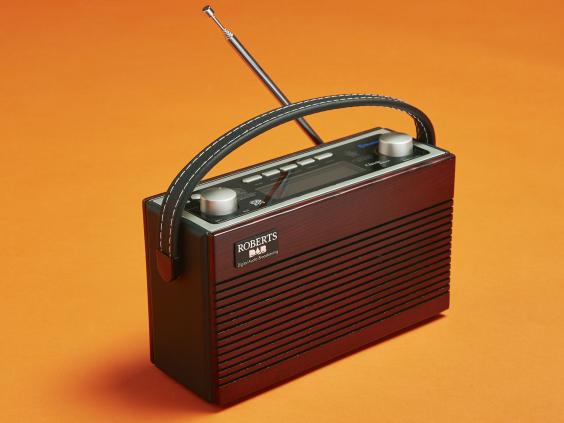 Roberts do a roaring trade with their retro radios. Continuing to do what they have always done best by mixing traditional design with modern technology, the Blutone comes with Bluetooth capability. No need therefore for a separate speaker system - just connect to your phone or computer and all your listening needs are taken tare of in one sleek unit.
11. GoPro Hero4 Waterproof Camcorder: £250, johnlewis.com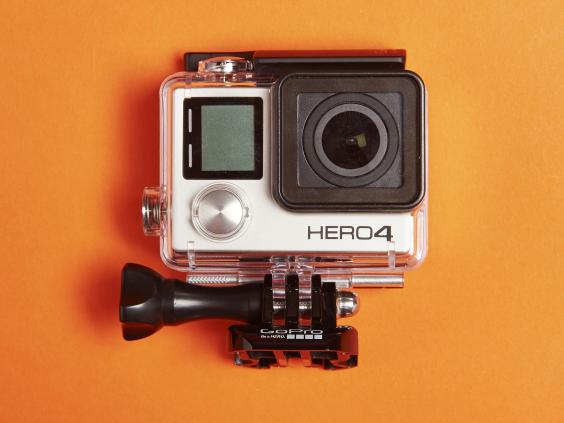 GoPro cams are great fun and an excellent way to engage young people in both adventurous pursuits and basic filmmaking. The small units can be attached to a helmet, are waterproof and sturdily built making them the perfect way to record a once-round on the BMX track or a scuba holiday. Cowabunga!
12. Samsung Galaxy S6 Edge: £479, samsung.com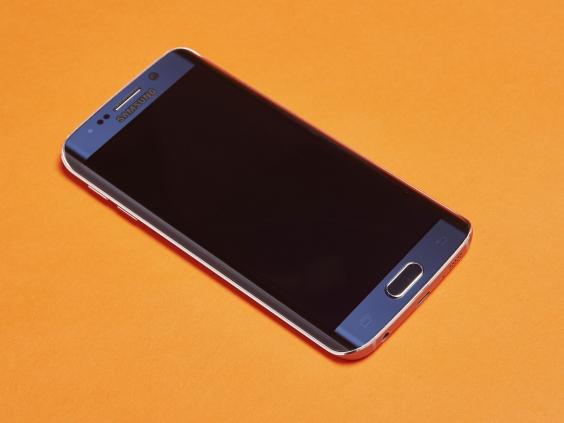 The Samsung Galaxy S6 Edge raised the bar on design more than any other phone this year. The screen's innovative curved edge allows you to keep abreast of messages discretely. Just pop down on the table in front of you and have incoming correspondence flash up - while keeping one eye IRL.
13. Vibe Waterproof iPad case: £19.95, red5.co.uk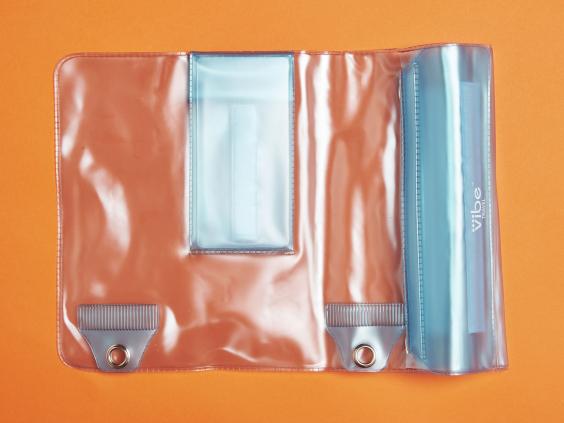 Say goodbye to risky bath time iPad use. The Vibe waterproof case lets you use your table free of fears of dropping it in the water. The conductive plastic gives you full capability. One to pack for the holidays as well: could there be anything more dreamy than lying back into shallows of a pool withy the sun beating down while you read independent.co.uk?
14. Snugs custom-fitted headphones: from £159, snugsearphones.co.uk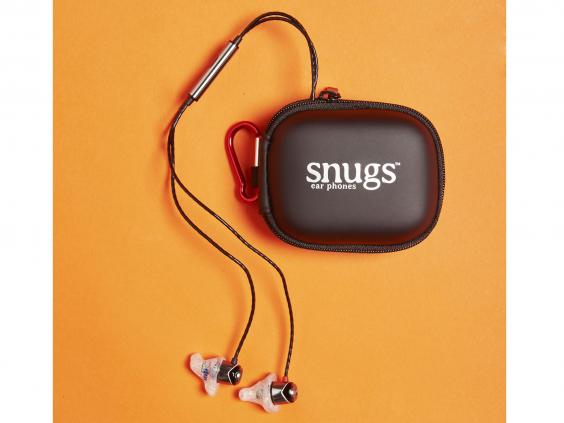 Always struggled to find a pair of headphones that fit your ears? The Snugs are for you. The brand has cleverly teamed up with high-street audiologists to allow customers to have their ear canals scanned at their convenience. Snugs will then make you perfectly-fitting earbuds.
15. Apple MacBook Gold: £1,049, apple.com/uk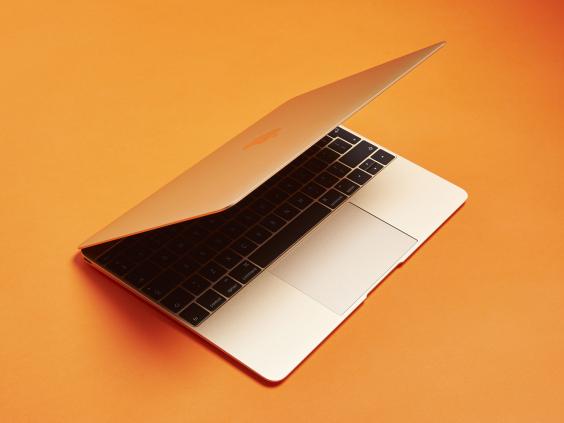 How do they do it? With every new MacBook, Apple raises the bar, packing plenty of new technology into a sleekly designed unit. This may be the sexiest one yet. It comes in rose gold as well as gun metal grey and classic silver and has a retina display screen that delivers blisteringly clear images.
16. Leica D-Lux: leicacamera.com, £825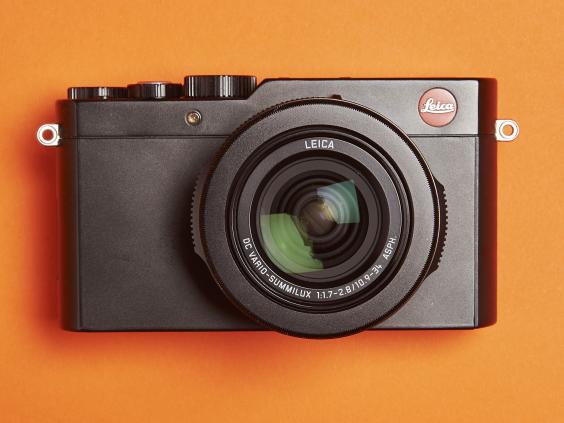 A pinnacle in camera technology. Leica have been honing the science behind photographic equipment since 1913. This is a solid investment for any camera enthusiast. The compact body hides a 16-megapixel sensor (and plenty more) that allows you to take photographs of the same quality as on an SLR.
17. Sphero V2: £99.95, red5.co.uk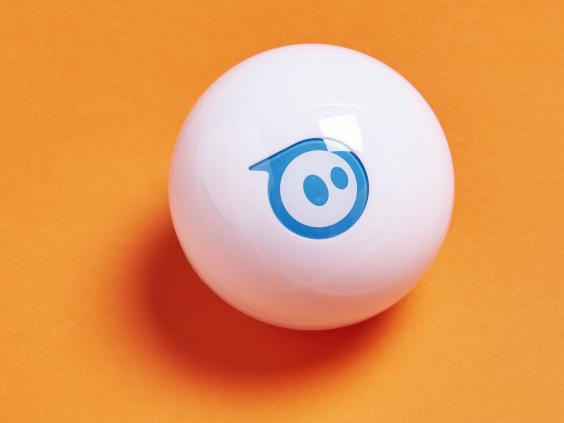 Christmas Day isn't complete without a remote control toy for the kids to wind up the grown-ups with. The Sphero puts a simple twist on the classic toy: a lighted ball that you can control thanks to an internal gyroscope. A range of apps provide different games to play with your device, from tag to golf.
18. Andoer Universal Virtual Reality 3D Headband with Smartphone Glasses: £14.99, Amazon.co.uk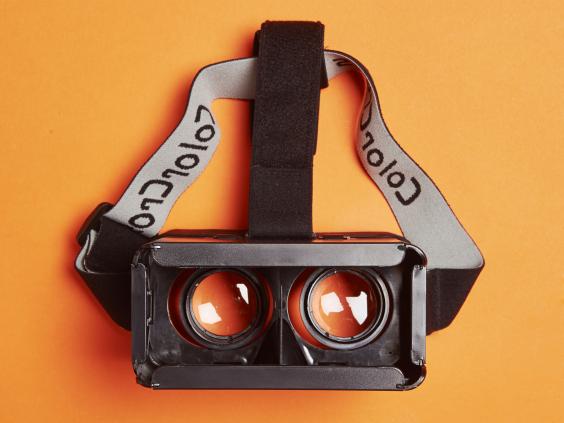 The future is virtual reality. Developers are making and bounds in the VR sector and soon, they say, you'll be able to visit outer space, fly a plane, or go on holiday just by slipping on a headset. Join the revolution without breaking the bank with this Andoer headband. Simply clip your smartphone on to the front and you are good to go.
19. Happy Plugs Sound Piece Mini: £69, happyplugs.com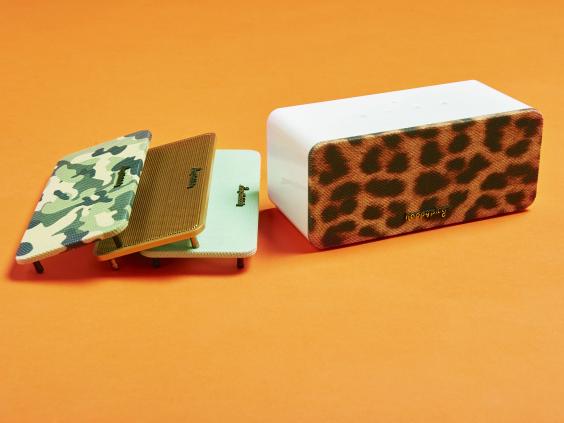 There are more and more options around when it comes to choosing a portable Bluetooth speaker. Their popularity isn't hard to understand: who doesn't want to take their music with them? This offering from Happy Plugs comes with a big sell: changeable facades to cover all eventualities.
20. Clarisonic SMART profile brush: £199, clarisonic.co.uk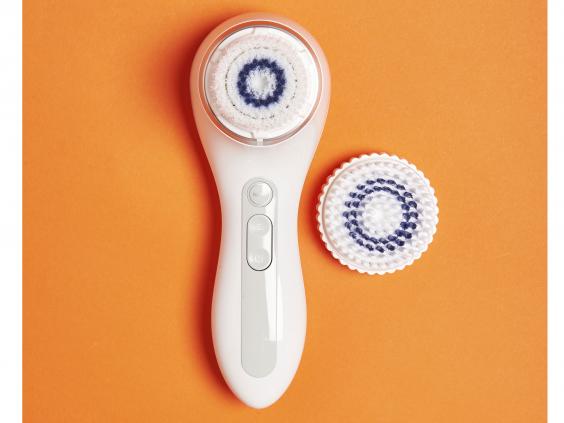 A face and body brush? What will they think of next. This latest version from Clarisonic promises to leave your skin looking brighter and more invigorated. It comes with four different heads, polish and gel and an amplified turbo speed setting that removes make-up 11x better than a hands-only approach.
Verdict
It's super-fast and is as pretty as a picture - the new MacBook Gold is a wonder of cutting-edge engineering. Hand it over on 25 December and you'll be in the good books until at least next Christmas.
IndyBest product reviews are unbiased, independent advice you can trust. On some occasions, we earn revenue if you click the links and buy the products, but we never allow this to bias our coverage. The reviews are compiled through a mix of expert opinion and real-world testing
Reuse content