Shrove Tuesday was once about using up all the food in the house that didn't meet the strict fasting regulations of Lent. For most of us these days it's about having an excuse to eat as many pancakes as we like. Sweet or savoury, American stack or French crepes: however you have them you just can't go wrong. Creating the perfect pancake is an art, but these impressive bits of kitchen kit will make pancake creation a doodle, and come in handy for all kinds of other baking. 
1. Electric Colour Weigh Scales, £19.99, salterhousewares.co.uk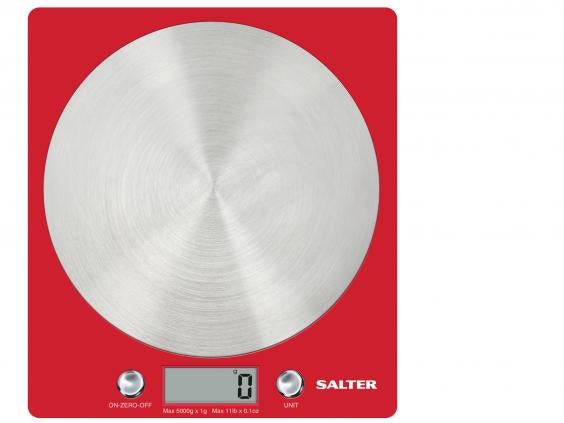 The beauty of these scales is their simplicity. Wonderfully easy to use, they have an easy-to-read digital display which switches between metric and imperial at the touch of a button. They have an impressive battery life and they wipe clean easily if you get them covered in pancake batter. They're also pretty compact and easy to store, though they come in fab bright colours so you might not want to stash them out of sight. 
2. Pyrex measuring jug, £2.65, tesco.com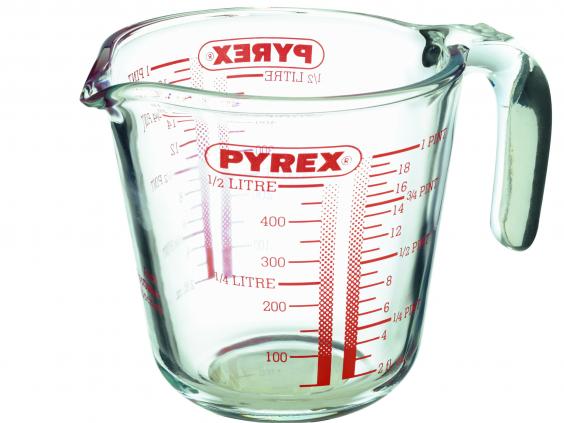 Once you own one of these you'll wonder how you ever cooked anything without it. The classic red writing makes the numbers easy to read and it's dishwasher proof, microwave proof, shatterproof and probably bulletproof. Once you've got it, it'll last you a lifetime. 
3. Linea Silicone spoons, £5.99, houseoffraser.co.uk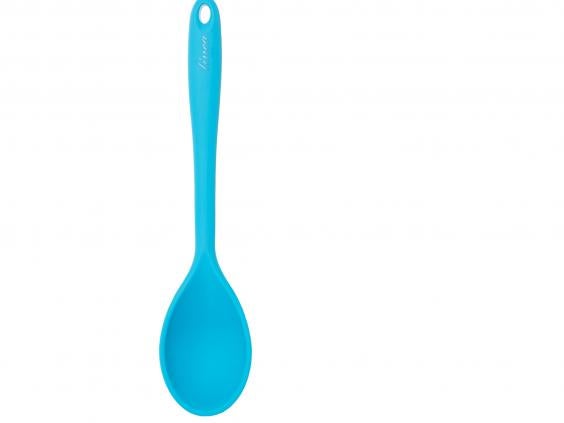 Wooden spoon purists look away, there's a new go-to utensil in town. Silicone spoons are safe for use on all types of pan, heat resistant up to 300 degrees, dishwasher proof and work as spatulas. Plus they come in an array of pretty colours. What's not to like?
4. Silicone tipped balloon whisk, £5.95, lakeland.co.uk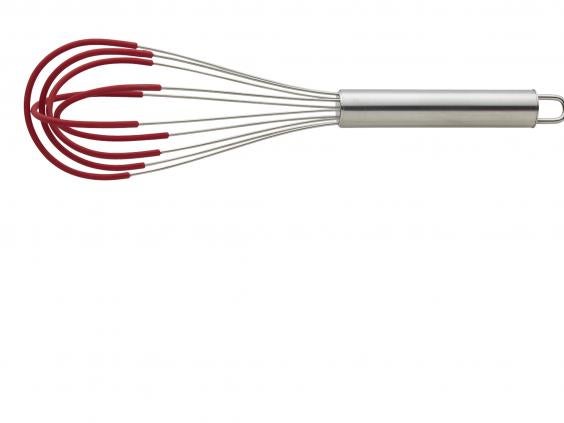 Getting your pancake batter light and fluffy means mixing them until your arm aches. Having a quality whisk makes this less of a chore and Lakeland's offering is a joy to use. The silicone tips mean it won't scratch your pans, but it's still got a satisfying weight to it which makes whisking quicker.
5. Mason Cash mixing bowl, £26, lakeland.co.uk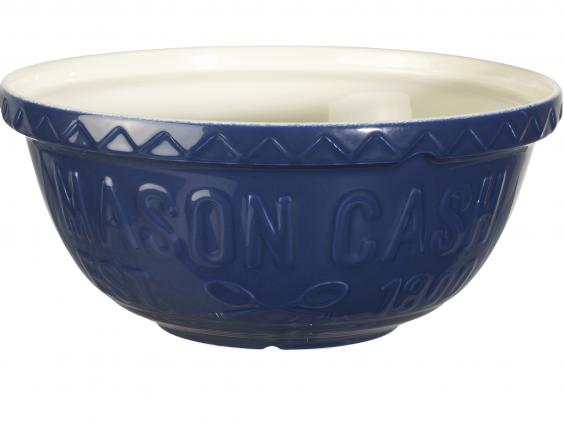 Mason Cash has been in production since 1903 and when you use one it's easy to see why. The iconic bowls are heavy enough that they don't slip, however vigorously you mix, which is important when you're trying to get your batter nice and light. They're also wide and shallow which makes it easy to combine ingredients and come is a variety of sizes so there one for you whether you're making pancakes for two or for twenty. 
6. Mixing jug, £22, lecreuset.co.uk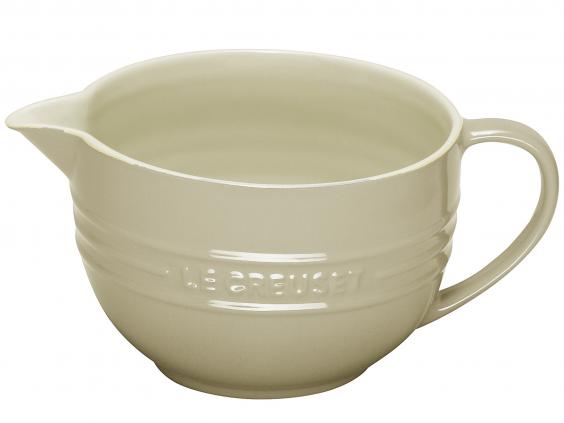 Using a mixing jug rather than a bowl makes life easier when it comes to pouring batter in to the pan. Pouring straight from a bowl often means drips all over the place, so this stoneware Le Creuset mixing jug is a smart choice if you're hoping to avoid mess. Plus, as you'd expect from Le Creuset, it's a stylish-looking piece for your kitchen. 
7. Bodum Bisto Pancake Turner, £10.50, amazon.co.uk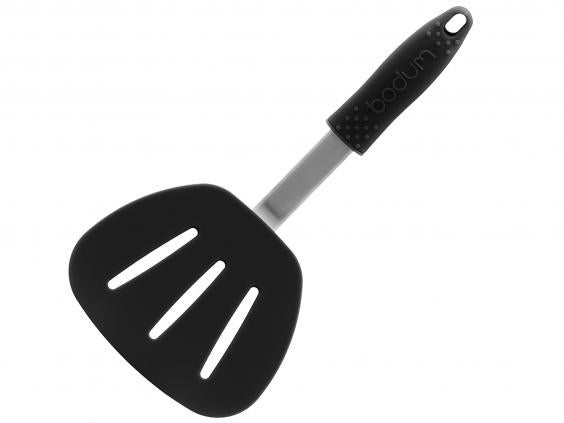 Of course, it's Pancake Day, so some of us will be inclined to attempt flipping a pancake, but if you're trying to avoid getting your pancakes on the floor then this will help. It's got an extra-broad surface making it less likely that you'll rip your pancake when you turn it, and a comfortable silicone grip. 
8. Ceramic non-stick pan, £38, greenpan.co.uk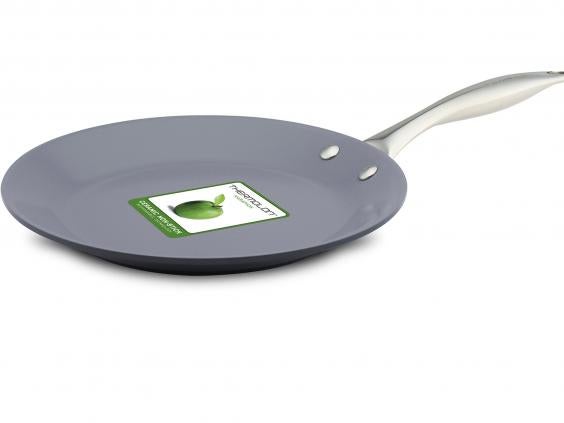 This model, from Greenpan, is designed for pancakes and because it's ceramic it's PFOA free, unlike Teflon coated pans. The super-shallow design and the impressive non-stick properties makes flipping a pancake a lot easier, whether you go with a spatula or try a proper toss.
9. Lemon juicer, £5, waitrosekitchen.com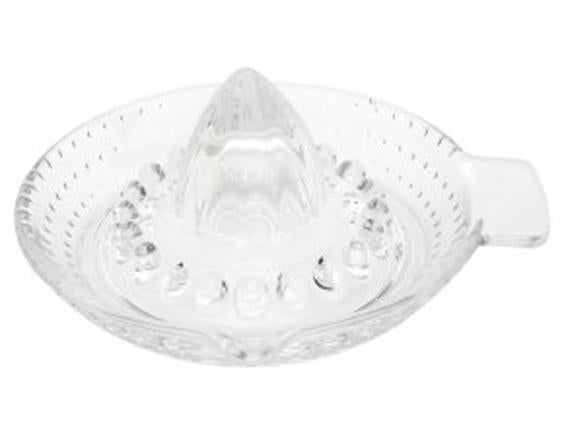 The great pancake topping debate rages on, but if you embrace the classic lemon and sugar combination, then you're going to need a juicer. This one is a traditional design, simple to use and the juice reservoir has a spout for easy pouring. 
10. Batter dispenser, £10, waitrosekitchen.com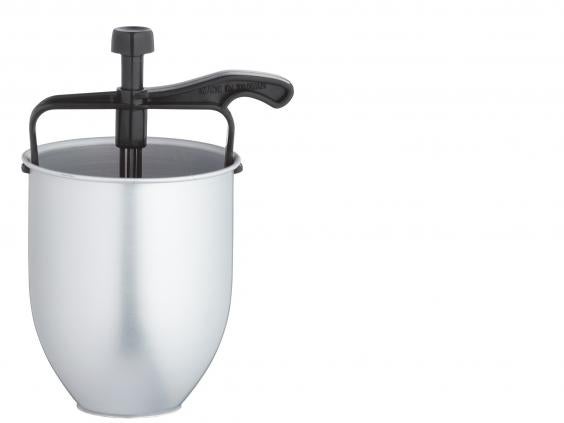 For the pancake perfectionist, this is the ultimate gadget. It releases the right amount of batter in perfect circles, insuring that every pancake looks just how it should. It's also a great tool if you're cooking with children who can't be relied on not to get batter happy.   
Verdict:
All of these products will make pancake production easier and get them looking like they came straight out of a recipe book, but the real essentials for baking are the basics. Our favourites are the Mason Cash mixing bowls, which make beating batter easier and the Greenpan ceramic pan. You might be a little sceptical about how useful a dedicated pancake pan could be, but the Greenpan is a game changer, and is great for making a full English, too.
IndyBest product reviews are unbiased, independent advice you can trust. On some occasions, we earn revenue if you click the links and buy the products, but we never allow this to bias our coverage. The reviews are compiled through a mix of expert opinion and real-world testing
Reuse content