Ripping open the crisp silver foil covering a chocolate Easter egg and tucking in to its contents is one of the most enjoyable parts of this holiday, especially if you have given up chocolate for Lent.
But if you're vegan or follow a dairy-free diet it can feel hard to find a decent chocolate egg to scoff at this time of year.
Here we round up the best dairy-free Easter eggs on the market, from creamy white chocolate treats to velvety milk chocolate alternatives. 
1. Sainsbury's Freefrom White Chocolate Egg: £2.50, Sainsbury's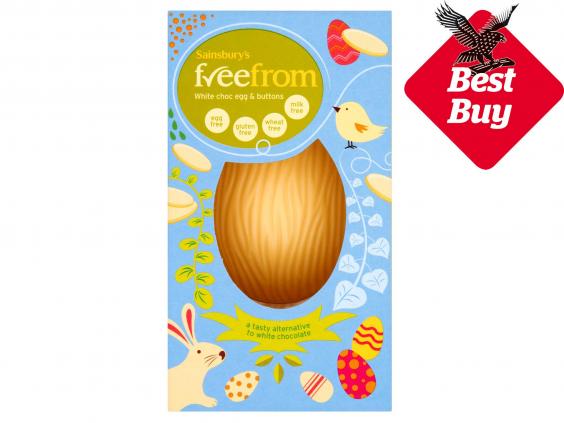 There is little dairy-free white chocolate available on the market at Easter, so this egg in Sainsbury's Freefrom range is an especially sweet treat. Despite being a vegan product the chocolate itself tastes rich and creamy with a velvety texture, meaning that though the hollow egg is small, this and the bag of white chocolate chips that accompany it do not disappoint.
2. Holland & Barrett Dairy Free egg: £3.99, Holland & Barrett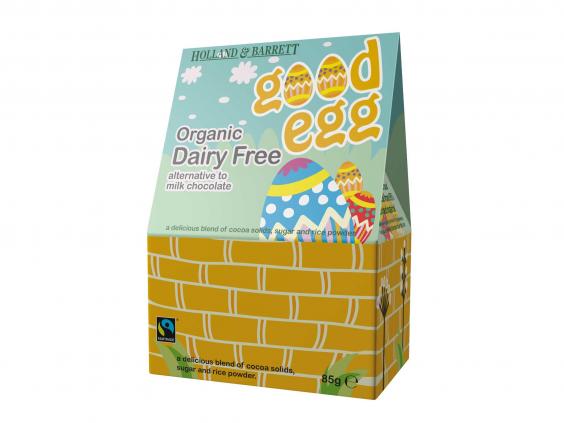 This delightful little Easter treat isn't called a 'Good Egg' for nothing: the Holland & Barrett own brand chocolate egg is vegan, organic and fair trade. It tastes less rich than milk chocolate, but it's fully vegan and has a much better texture than other rice powder-based chocolate products. And it also comes in a sugar-free version, so there's no need to feel guilty about over indulging over the bank holiday weekend. 
3. Booja Booja Large Hazelnut Crunch Chocolate Truffles Easter Egg: £24.99, Ocado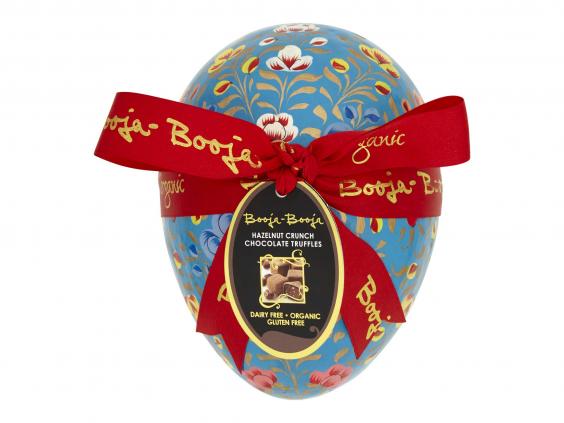 When it comes to truffles, the chocolate makers at Booja Booja know what they're doing. These light squares of hazelnut treats are covered in a fine chocolate powder and melt on your tongue so easily it can feel hard not to finish them in one sitting. And to top it off, the truffles come in a beautifully decorated egg-shaped box that has been hand-painted by artists in Kashmir, India, and lined with a soft, richly coloured purple material. Not one to throw away. 
4. Hotel Chocolat, Dark Egg Sandwich: £10, Hotel Chocolat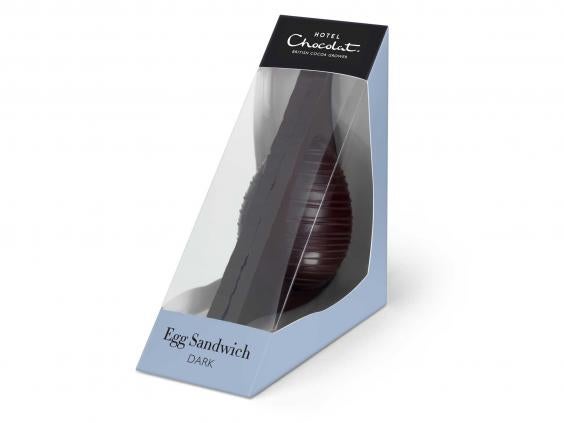 Hotel Chocolat claims that its chocolate egg sandwiches are 'the best thing since sliced bread', and they're not far wrong. The dairy-free option in this Easter range is made with a velvety 70 per cent dark chocolate, and the brand has made the mould for the product by copying a slice of evenly cut granary bread with a 3D printer. The two slabs are each covered with a hollow half egg and drizzled with an even darker chocolate, and there's enough there to last the entire Easter weekend. 
5. Moo Organic Dairy Free Easter Egg: £4.99, Holland & Barrett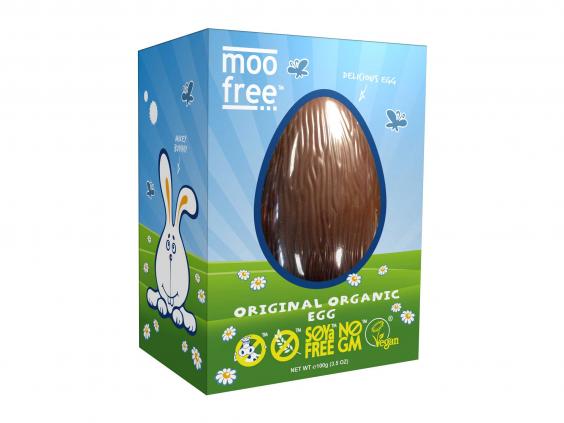 Moo's organic dairy-free eggs may have a children's character on the box but that doesn't mean adults can't enjoy its contents, too. While the chocolate contains no milk at all – and is even made in a factory that does not manufacture any milk based products – it has a creamy taste and is perfect for any vegan looking for a milk-chocolate flavoured fix. 
6. Montezuma's Organic Dark Chocolate Button Egg: £9.99, Montezuma's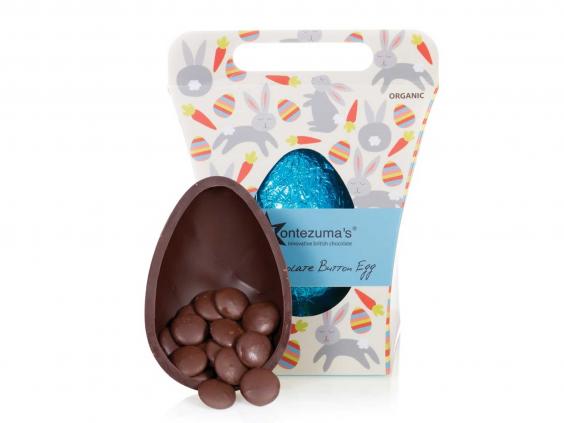 This organic dark chocolate Easter egg is not only vegan, hefty in size and delicious in taste, but it now comes with a bulky bag of dark chocolate buttons to boot. While this chocolate is made of more than 70 per cent cocoa solids, it does not taste overly rich or bitter but is sweet with a smooth texture. Having said that, it would be hard to polish off in one go, making it a great choice for those who like their chocolate to last beyond Easter Sunday. 
Verdict
Those wanting to truly indulge themselves this Easter need look no further than the Booja Booja range of hand-painted, truffle-filled wooden eggs. While this is a more expensive choice, the quality of the hazelnut crunch chocolate truffles makes this delicacy worth every penny. But for those wanting to enjoy a cheaper traditional Easter treat the Freefrom egg from Sainsbury's offers not only one of the few alternative white chocolate eggs on the market, but a decent amount of chocolate for the price.  
IndyBest product reviews are unbiased, independent advice you can trust. On some occasions, we earn revenue if you click the links and buy the products, but we never allow this to bias our coverage. The reviews are compiled through a mix of expert opinion and real-world testing
Reuse content