The health benefits of olive oil – the cornerstone of the Mediterranean diet – couldn't be more well-documented, and it helps that it tastes pretty good, too. To make sure you're getting the very best for your money, always choose 'extra-virgin',  which is processed – and processed very minimally –within 24 hours of picking, meaning it retains maximum flavour and nutrients. 'Virgin' is also ok; anything else, including 'pure', 'light' or just plain 'olive oil', is chemically refined. It also pays to look for an estate of origin on the label: if it doesn't have one, it's a probably blend, and note that 'product of' can just mean bottled there, not grown. If a bottle has a harvest date, make sure it's within the last year, as olive oil, like all fresh produce, degrades with age; if not, check that the 'best before' date is within two years of bottling. Finally, a dark glass bottle is best as it protects your hard-chosen oil from light, which speeds up its deterioration. With all that in mind, we've been drizzling, sautéing and roasting our way through salads, pasta, fish and more to find the best.
1. Selfridges Selection Italian Extra Virgin Olive Oil, £20 for 500ml, Selfridges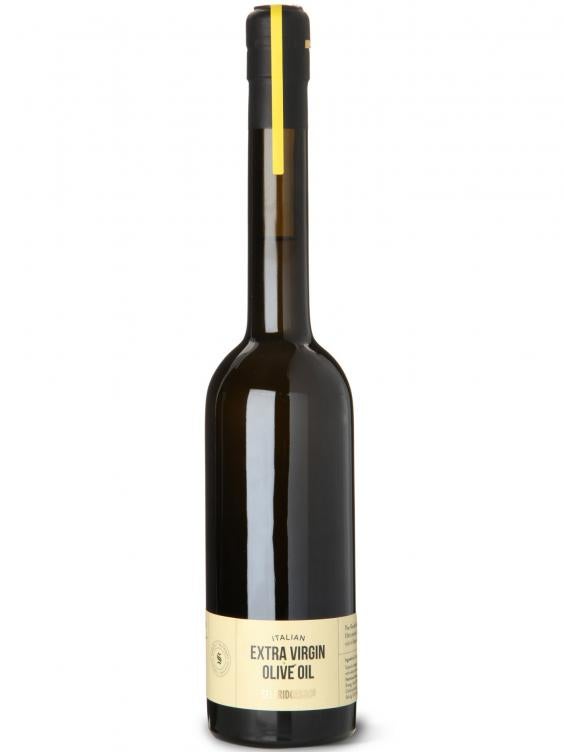 The Ravida family have been making olive oil on their estate in Sicily since the 18 century and their 2014 harvest is perfectly balanced, working a treat with simple dishes such as tomato salad or just with pasta and herbs. Expect a strong, fruity flavour of fresh green tomatoes to start with, followed by a gentle bitterness and black pepper spice.
2. Extra Virgin Olive Oil, £5 for 1lt, Waitrose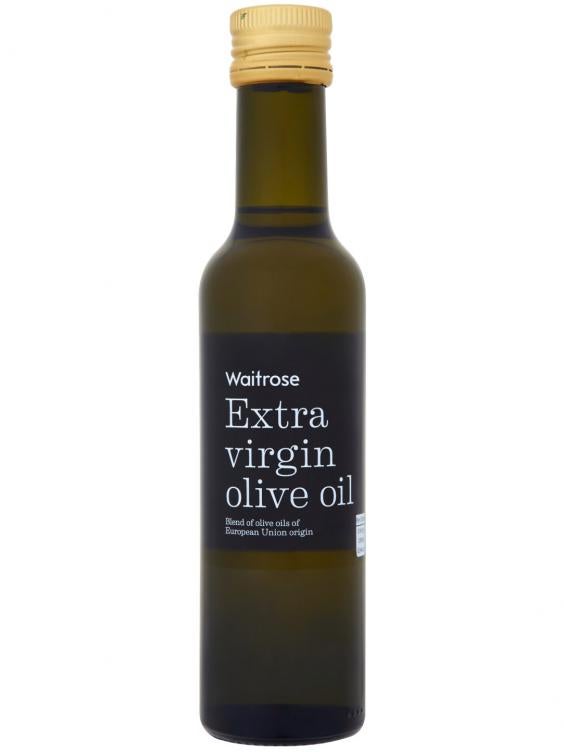 Waitrose isn't always the first supermarket you think of for bargains, but this soft and subtle olive oil is a steal at under £2. A great all-rounder, it's dark green in colour and well-balanced, and is our go-to for all kitchen needs, from cooking fish to drizzling on salads. There's a bigger bottle available too.
3. Specially Selected Italian Extra Virgin Olive Oil,  £3, Aldi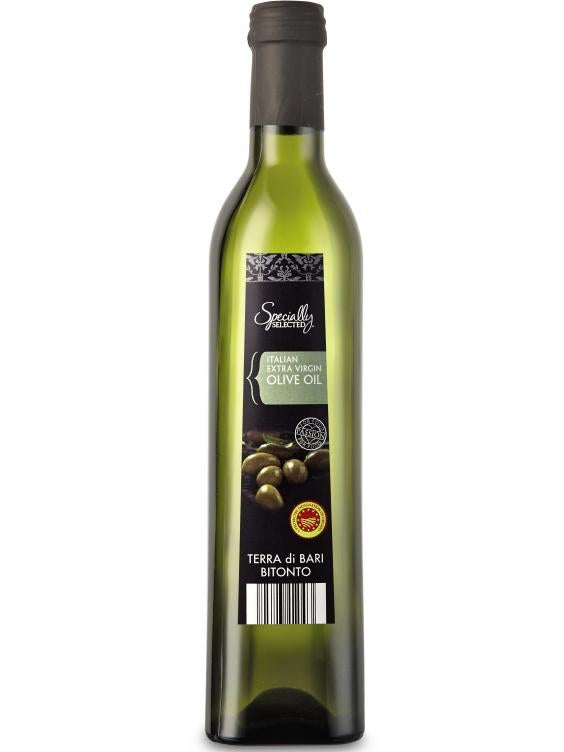 Top Italian chef Aldo Zilli believes this outclasses oils five times the price and we agree. It's beautifully aromatic with a deep and smooth flavour that complements salads, pasta and fish and the use-by date is within a year – top marks.
In store only
4. Belazu Early Harvest Extra Virgin Olive Oil, £8 for 500ml, Waitrose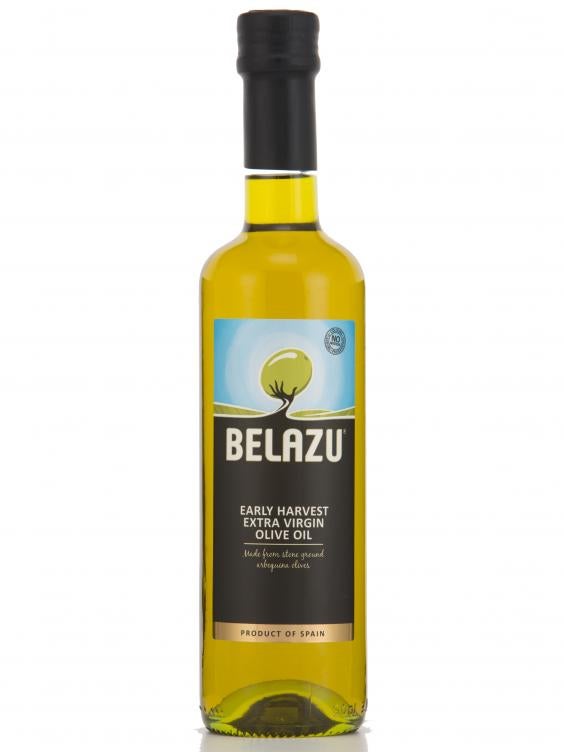 This is early harvest, meaning that it boasts a wonderful, distinctive peppery taste. Made from Arbequina olives grown in groves just outside Barcelona, it is particularly smooth and aromatic and a firm favourite among some of the UK's top Michelin starred restaurants – Raymond Blanc is a fan.
5. Cocoa and Chilli Finishing Oil, £12 for 250ml, Hotel Chocolat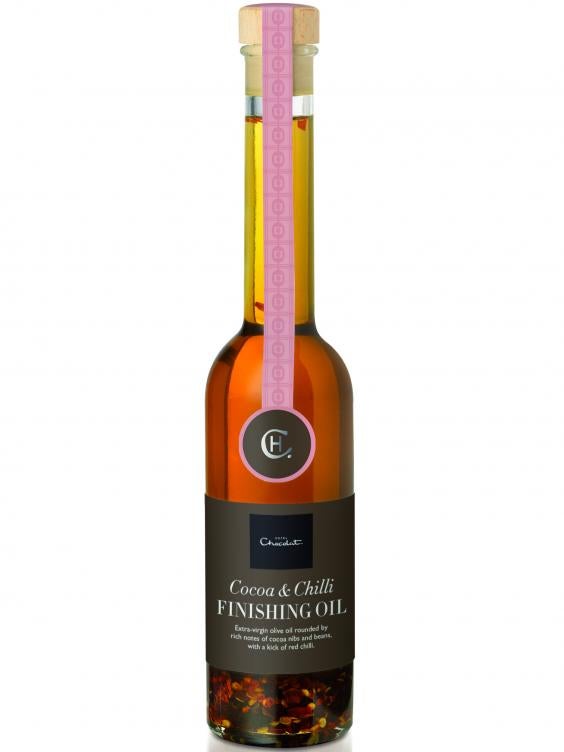 This Spanish extra virgin olive oil packs a few extras with added chilli flakes and cocoa nibs and beans, grown in Vietnam; the result is a velvety-smooth and rich oil with a sensational kick. Drizzle nude over meat, bread or salad, or use in chilli con carne for added richness.
6. Lesvos Organic Extra Virgin Olive Oil, £12 for 750ml, Olive Oil Avlaki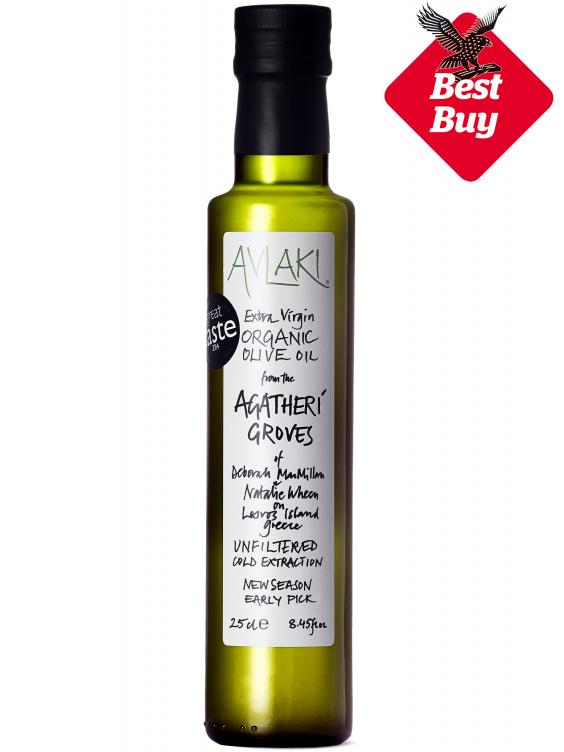 Originating from Lesvos Island in Greece, this one is extremely light and mellow, but still really tasty and lively.  Also in this Great Taste 2014-winning oil's favour is that it's only ever harvested in December, when the fruit is riper, and there's never any mixing across the harvest season, which means that the fresh-milled flavour is undiluted.
7. Lambda Ultra Premium Extra Virgin Olive Oil: £50, Harrods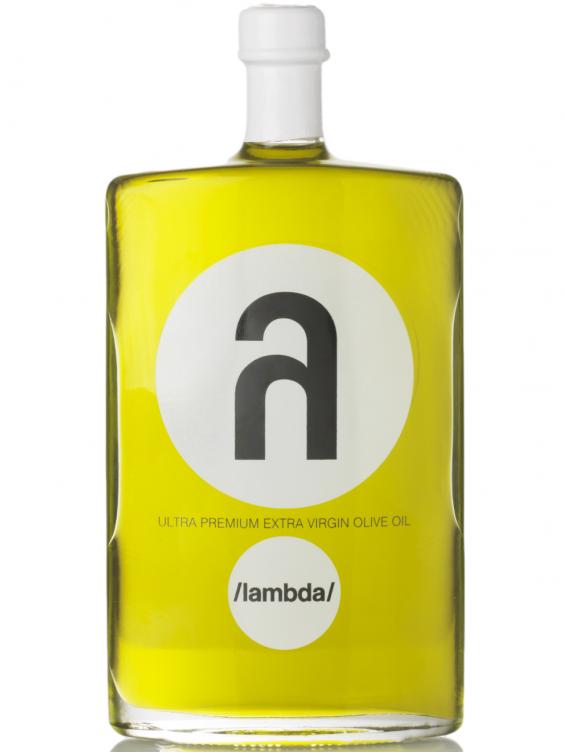 Yes, you read the price correctly; this luxury oil is one for aficionados only. It comes from some of the oldest Koroneiki variety trees in Greece and is the champagne of the olive oil world to foodies. It has very low acidity and an intense fruitiness, with notes of almonds, cinnamon and fresh grass, and comes in a sleek bottle that wouldn't look out of place on a dressing table.
8. Organic 27C Organic Extra Virgin Olive Oil, £7 for 350ml, Oliveology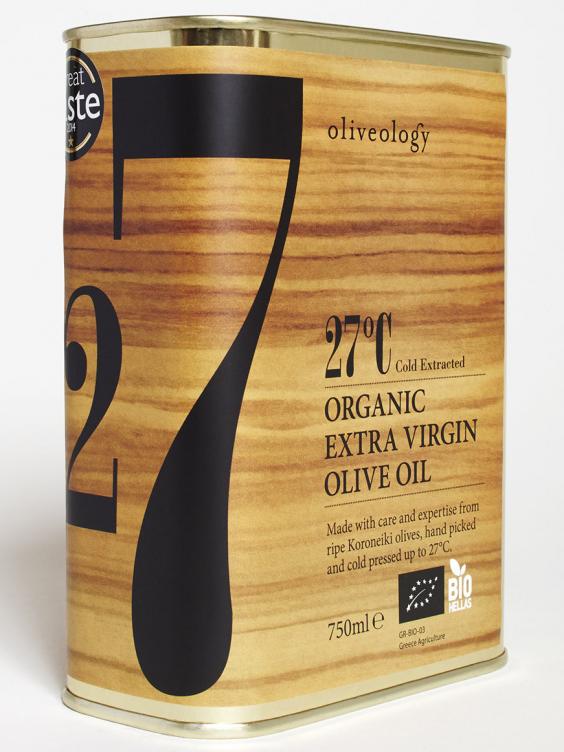 Another Great Taste 2014 winner, this beautifully delicate oil is made from the so-called 'royal' Koroneiki olives in the Peloponnese, which not only boast great flavour, which have the highest levels of antioxidants and polyphenols, known for boosting the immune system. It's great with pretty much everything, but we particularly love it with fish and in baking.
9. Lemon Oil, £9 for 250ml, Carluccio's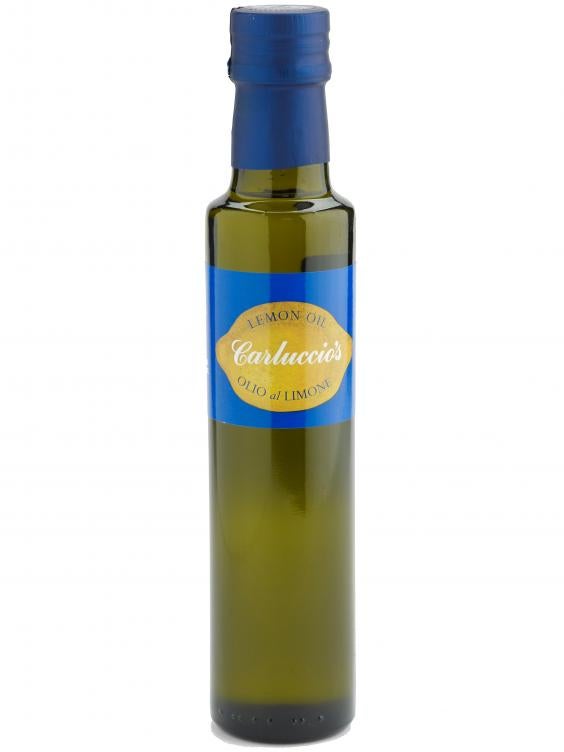 Carluccio's sells some stunning olive oils and this zingy one is perfect for summer. Made by crushing entire lemons with the olives (unlike many others where lemon flavour is added later on), it livens up white fish and green salad, makes a great vegetable marinade and even enriches a lemon cake.
10. Primadonna Extra Virgin Olive Oil, £2 for 750ml, Lidl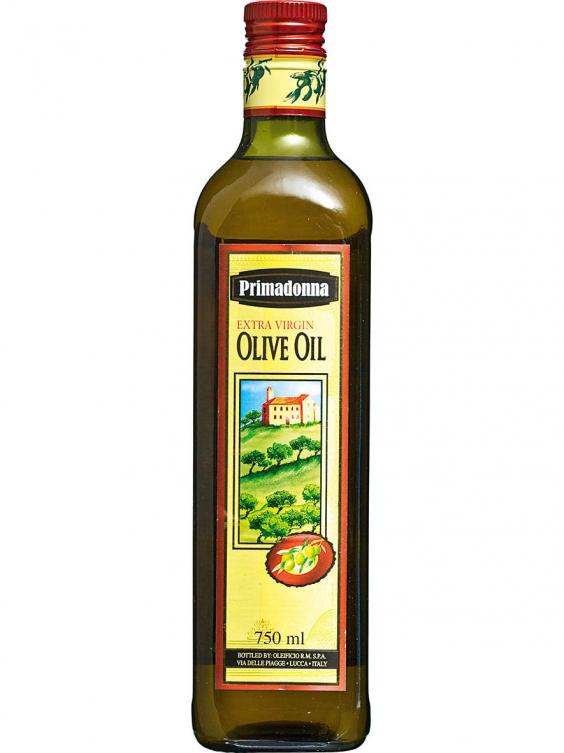 This is regularly rated above other supermarket branded olive oils in taste tests and we're not surprised. Smooth and nutty, it's creamy without being heavy and we also like the light peppery aftertaste. For this price, it's an absolute bargain, too.
In store only
11. Olive Branch Extra Virgin Olive Oil, £15 for 1ltr, amazon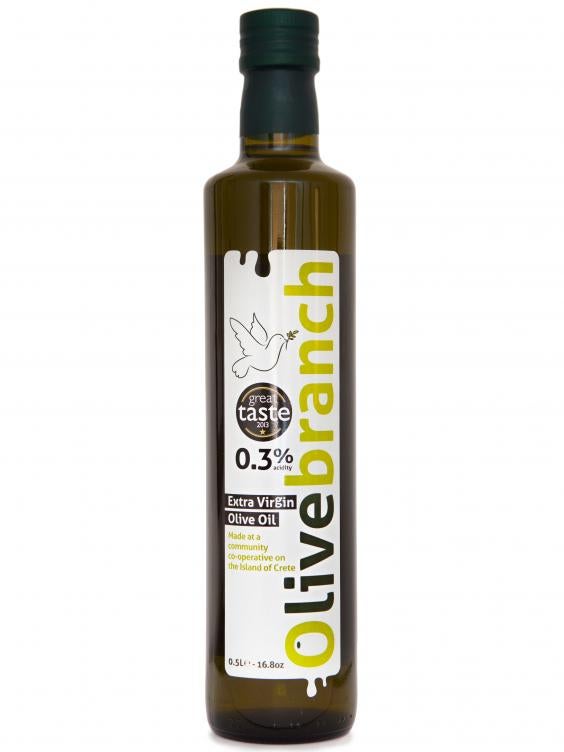 Olive Branch is the youngest business to have ever won a Great Taste Award for olive oil in the Guild of Fine Food's history. We're not surprised they scooped it; this golden-coloured oil, made from Crete-grown Koroneiki olives, is low acidity and intensely fruity and downright delicious.
12. Toscano Extra Virgin Olive Oil, £10, Marks & Spencer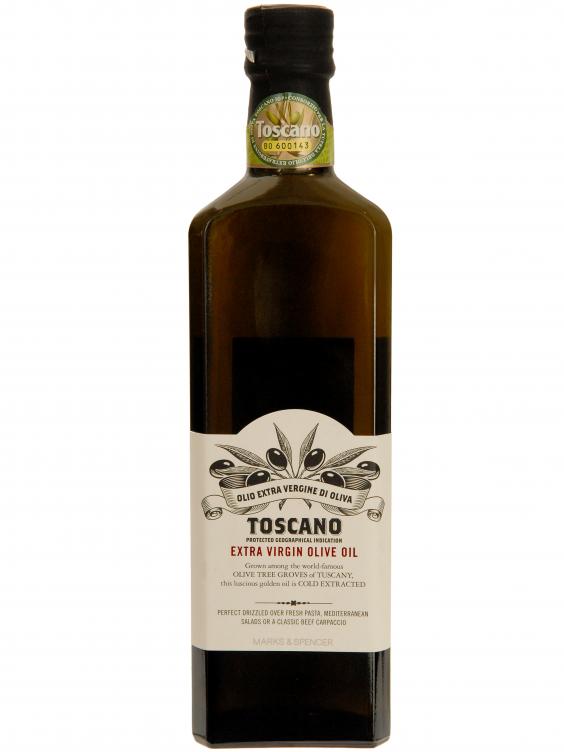 You won't get an area of the world more famed for olives than Tuscany and, while this oil is on the expensive side, we think the rich flavour warrants the price tag. Full-bodied and smooth with the pepperiness that is known to the Tuscan area, it is a good all-rounder and very well balanced.
In store only
Verdict:
Aldi's Specially Selected Italian Extra Virgin Olive Oil is both delicious and cheap, beating many other oils several times the price. For something a little more up-market, we also rate Avlaki's organic oil, which is really light, but incredibly tasty.
IndyBest product reviews are unbiased, independent advice you can trust. On some occasions, we earn revenue if you click the links and buy the products, but we never allow this to bias our coverage. The reviews are compiled through a mix of expert opinion and real-world testing
Reuse content