The current beer boom has seen ambitious brewers go in search of bigger, bolder flavours, packing their recipes with an increasing volume of fermentable ingredients which, in turn, has seen beer strengths rise to giddy heights. But, as Newton observed, for every action there is an equal and opposite reaction, and drinkers have responded by demanding beers they can consume without the booze challenging their sense of gravity before they've finished a pint. 
Small beers, session ales and table beers are some of the names given to the increasing number of weaker brews on the market, although there are no clearly defined definitions as to what the strength limit is for each style. (For the low- to no-alcohol beer category, try BrewDog's Nanny State at 0.5%ABV). We've lowered the bar to 3.5 per cent for our list – anything on or below this mark is usually considered a brewing challenge.
This increasing demand for sessionable brews has also helped breathe life into some previously endangered species, such as milds and Berliner-style Weisses, both perfectly suited to the dip in alcohol on account of the extra flavours being produced by other ingredients – roasted malts in the case of milds and fruit additions for the sour Berliners.
Below is our selection of breweries that have risen to the lower-strength challenge and, with exceptional skill, have wrung every last drop of flavour from their ingredients to produce these superb beers. So when you've finished trying one, you should still be on good enough drinking form to try another.
1. The Kernel Brewery Table Beer, 2.9% (strength varies): £2.70 for 500ml, Beer Gonzo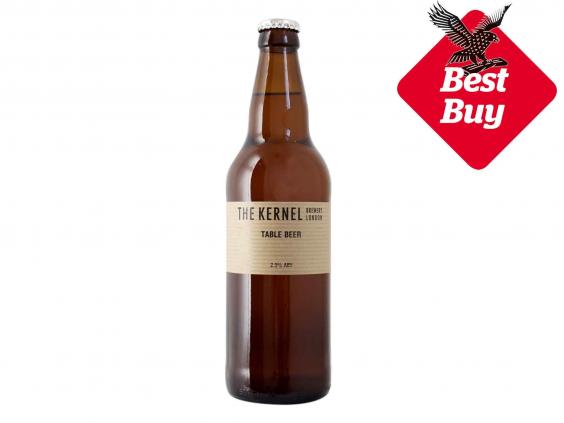 The Kernel regularly swaps hops in its table beer recipes, but the ABV rarely climbs much above 3 per cent and the quality is always high. A hazy straw-coloured liquid is laced with a thin, white head and contains a refreshingly perky natural carbonation that allows each hop's flavour to strike with maximum impact. 
2. Hawkshead Brewery Chuckleberry Sour, 3.5%: £15.60 for 6 x 330ml, Hawkshead Brewery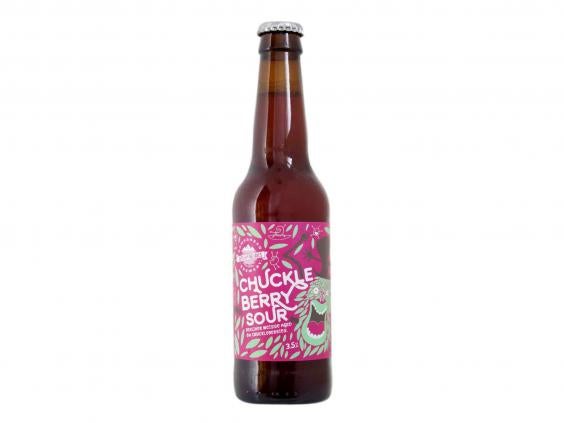 This Lake District brewery has aged a Berliner-style Weisse beer on a bed of chuckleberries (the fruity child of a gooseberry, redcurrant and jostaberry) and the resulting shocking-pink drink is sharp enough to make your cheeks quiver. Signs of malt and hops creep through as the palette adjusts, reminding you that despite the sour fruit blast, it's definitely beer you're drinking. 
3. Wiper & True Small Beer, 2.7%: £2.69 for 330ml, The Beer Shack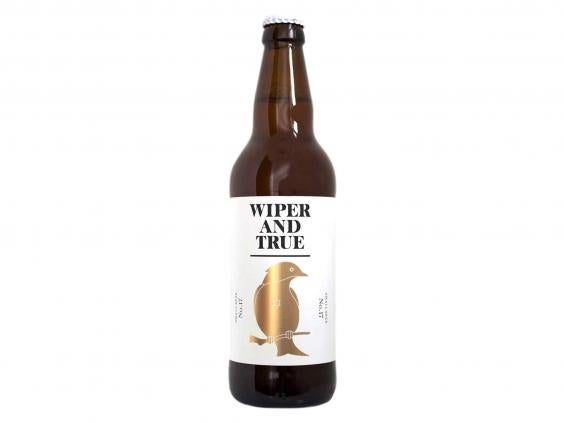 If you're after a sneaky afternoon ale that won't wipe you out for rest of the day, then Bristol's Wiper & True has plunged below 3 per cent in style with a very easy-drinking pale ale. A quartet of hops – ahtanum, mosaic, galaxy and rakau – provide a fusion of tropical fruit and berry flavours, with just a tinge of bitterness present during a dry finish. Classy stuff.
4. The Ilkley Brewery Mary Jane, 3.5%: £2.49 for 500ml, Beer Hawk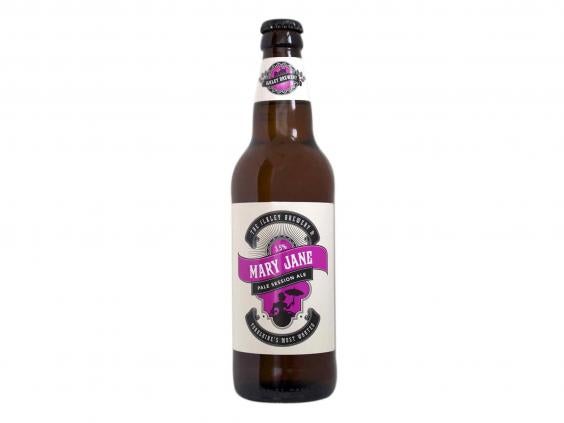 Despite being packed with American hops, this Yorkshire pale ale possesses some very British qualities. There's an impressive showing of grainy malts beneath an earthy bitterness, with a few floral notes wafting in the background and sticky marmalade sweetness on the lips. It's well balanced, easy to drink and cries out for an accompanying bag of salted nuts.
5. Siren Half Mast, 2.8%: £2.50 for 330ml, Beer Gonzo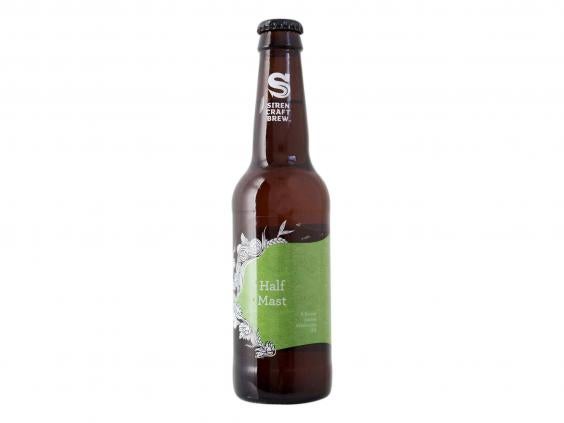 A pale, hazy liquid that leads with tropical touches and is followed by a full blast of bitterness – this is very much a modern IPA but at half the strength. It may lack the boozy oomph of stronger ales but the multi-layered hop-work and clean malt base makes it a well-rounded drinking experience. 
6. Hillside Brewery Over the Hill, 3.5%: £2.80 for 500ml, Hillside Brewery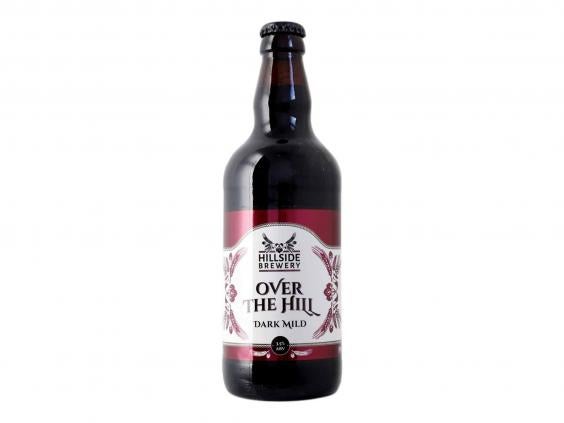 Once the most popular beer style in the UK, milds had all but disappeared apart from a few dusty corners of the Midlands. And although it would be wrong to suggest a full revival is underway, a few intrepid new breweries have at least added the style to their core range. Coventry's Twisted Barrel Ale produce an excellent vanilla mild but we've headed south towards Gloucester for a more traditional offering. There's a roasted, bitter bite lurking behind some sweet and creamy cocoa flavours – this one will soon have you embracing life on the mild side.
7. Little Beer Corporation Little & Often, 3%: £2.35 for 330ml, Eebria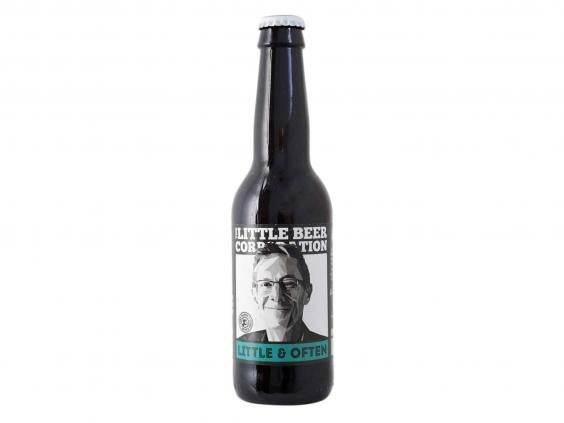 The crystal rye in this amber-coloured ale helps give it a depth of flavour more associated with darker brews. Light touches of cocoa and toffee lead the way and a dry, spicy bitterness provides an invigorating finish. After a bottle of this the flavours will linger long in the mouth, while your head should remain crystal clear.
8. Thornbridge Wild Swan, 3.5%: £1.98 for 500ml, Beer Hawk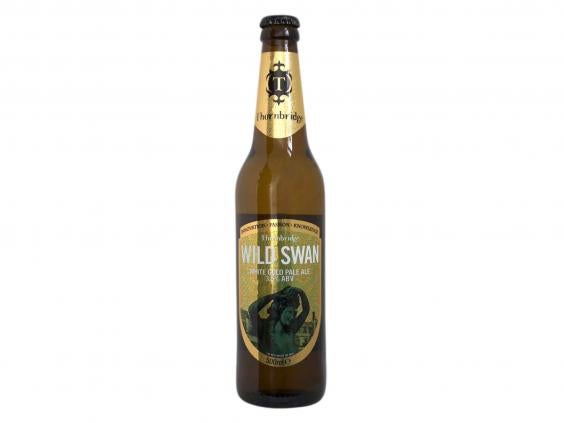 With a pristine head of froth sitting atop a clear, white-gold liquid, this beer looks as if the sun has joined it in the glass. And it's a suitably refreshing drink for when the temperature rises. A cool twist of lemon, some herby bitterness and a vivacious fizz all combine to brighten a beer-drinker's day.
9. Wylam Brewery & Mad Hatter Brewery Little Fluffy Clouds, 3.5%: £2.75 for 330ml, Eebria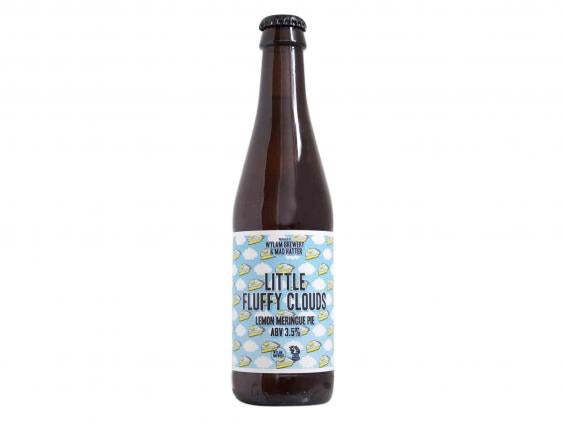 The work of a collaboration between breweries from Liverpool and Newcastle, the only description on this bottle is 'lemon meringue pie'. While there's undoubtedly a frothy lemon flavour present, thankfully it's subtle rather than overpowering. The beer is clean and crisp, like a Belgian witbier, and has a sherbet fizz carrying the citrussy sweetness. Fun and effective.
10. Black Isle, Goldfinch, 3.5%: £2.25 for 330ml, Eebria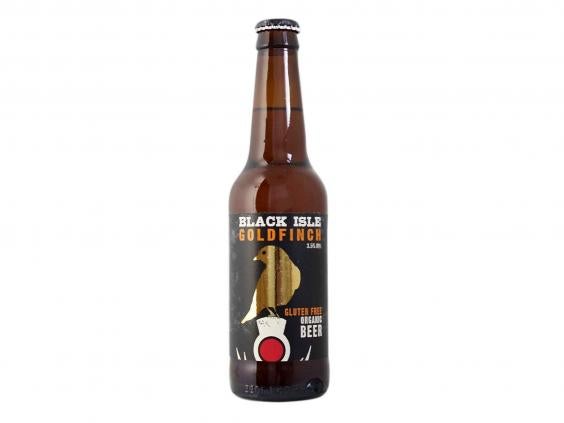 Not content with keeping the alcohol level down, Black Isle has also removed the gluten from this session IPA. This inevitably makes it a touch thin, but it most definitely tastes of beer, with some refreshing citrus notes playing alongside straw malt flavours and a light, dry bitterness. And to complete a hat-trick of beery virtues, they've made it organic too.
Verdict
If you're in any doubt that weaker ales can challenge the mightier brews for flavour, then this selection should prove otherwise. And as for our pick of the best, The Kernel's Table Beer really has raised the standard of lower strength beer.
IndyBest product reviews are unbiased, independent advice you can trust. On some occasions, we earn revenue if you click the links and buy the products, but we never allow this to bias our coverage. The reviews are compiled through a mix of expert opinion and real-world testing
Reuse content