For many westerners weaned on sweet and fruity brews, Japan's prized rice-based beverage has always been regarded as a rather fearsome drink, with a head-spinning blend of savoury, sweet and floral flavours and a potent alcoholic kick. Supping sake can indeed be challenging to the uninitiated imbiber, but those wishing to embark upon a new boozy adventure will find that a whole new world of flavours awaits.
For the sake rookie, knowing where to start can be a daunting prospect. Natsuki Kikuya, sake sommelier, sake educator and founder of the Museum of Sake, sheds some light: 
"Trying sake by different categories is one way to explore; sparkling sake is the great way to start for a sake novice as it's normally very light and easy to try".
For a deeper appreciation of sake's complex flavours, drinkers need to embrace umami, the savoury taste profile blessed upon it by the Koji mould used in the brewing process. "Try something from the Junmai or Honjozo categories," Natsuki suggests. "The flavours in these sakes are mainly contributed by rice, savoury, malty, dried banana or dates or sometimes mushroom. For an elegant, fragrant sake, try a Junmai Ginjo or Daiginjo which have juicy fruit flavours of melon, pear and tropical fruits. And for a fuller umami experience, look for the Kimoto/Yamahai label and heat these sakes up gently to a warm 45-50C."
Over the past few years, seeking out good sake in the UK has become a whole lot easier. Bar/restaurants such as Sakagura and 7 Tales at Sosharu, both in London, have wide selections of sakes on offer, with sommeliers on hand to help guide your choice. In 2018, sake comes to Cambridge with the opening of Dojima, the UK's first sake brewery, so there's no better time to acquaint yourself with a drop of Japan's finest.
Head east with us on a journey of discovery as we guide you through 10 of the best...
1. Tamagawa Time Machine, 14%: £21.95 for 360ml, The Whisky Exchange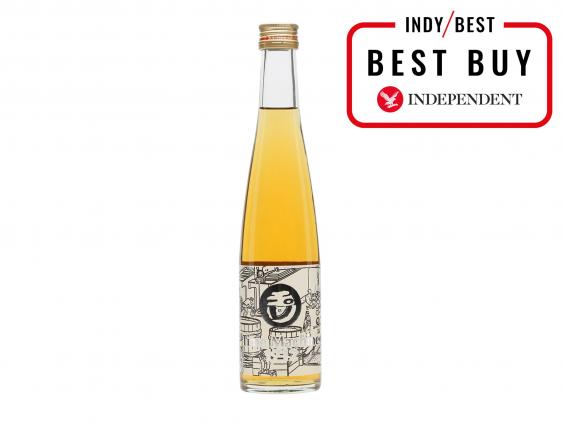 For those seeking a true taste of ancient Japan, give this one a try. It's not for the faint-hearted – this thick viscous sake is made from a 300-year-old recipe that will polarise drinkers. A marmite booze, if ever there was. Deep rich notes of molasses and dried fruits ride a sea of savoury soy and meaty umami to create a distinctly unique drinking experience. 
2. Dewazakura Oka Ginjo, 15%: £12.95 for 300ml, The Whisky Exchange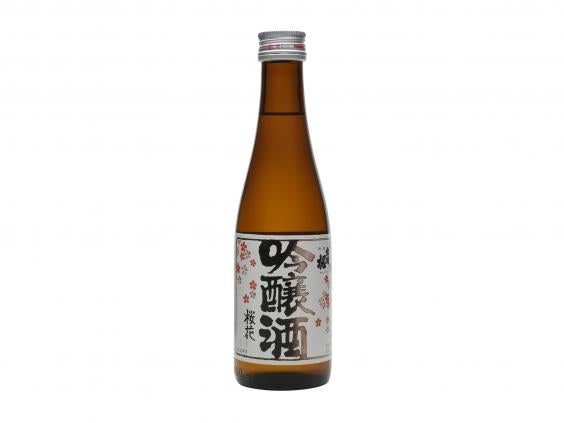 There are floral notes aplenty in this classic, gold-medal winning Ginjo. It's a dry and inviting brew that's soft on the tongue and imparts a pleasant minerality. Sakes can be served hot or cold but complex, delicate sakes such as this one are at their best lightly chilled to enhance – not mask – their flavours. Stick it in the fridge and pair with sushi.
3. Niizawa Brewery Haku raku sei Tokubetsu Junmai, 15.5%: £30.99 for 720ml, Amazon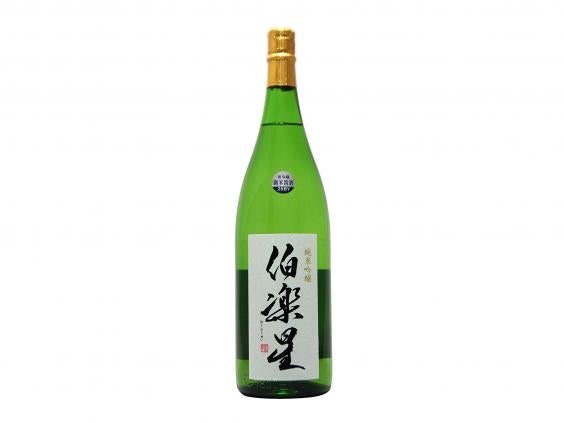 This is a soft-textured, savoury treat from the brewery of Mr Iwao Niizawa, the youngest master sake brewer in history. The folks at Niizawa are experts at crafting high-quality dry sakes, and the Tokubetsu Junmai (special dry) is one of their finest. Hugely inviting notes of pineapple and pears sign off with a slick, satisfying, earthy finish.
4. Kaze no Mori Akitsuho Junmai, 17%: £49.98 for 720ml, Japan Centre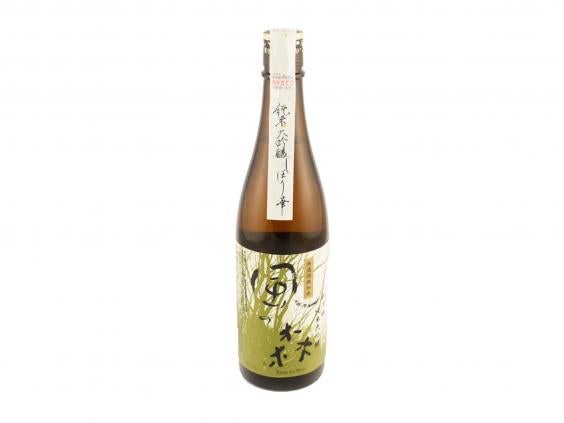 As with apples in cider, hops in beer and grapes in wine, the type of rice used in creating sake has a profound effect on the finished product. Kazenomori uses locally grown Akitsuho rice that imparts spicy sweet ginger notes to this smooth-sipping sake. Store this booze in the fridge and be mindful when opening – it's a feisty brew and the bottle caps have a tendency to pop like firecrackers when released.
5. Sohomare Junmai Ginjo, 15%: £41.45 for 720ml, The Whisky Exchange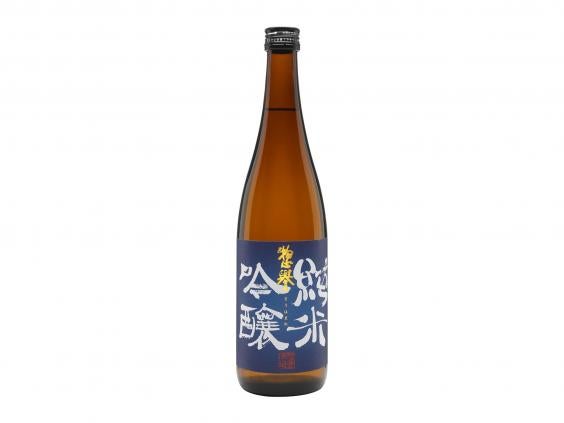 Sohomare makes its sakes using the labour intensive "Kimoto method", where the sake and koji (rice mould) are stirred with long poles to encourage lactic acid to form naturally, rather than as an addition. It's a long, drawn-out process, doubling the brewing time, but makes for a rich, complex drink. The Junami Ginjo  – a premium, pure rice sake – is a mellow brew that has hints of fruity pear drops with a slightly acidic edge.
6. Niizawa Sake Brewing Co, Kishinamien Umeshu Plum Sake, 11%: £23.99 for 720ml, Amazon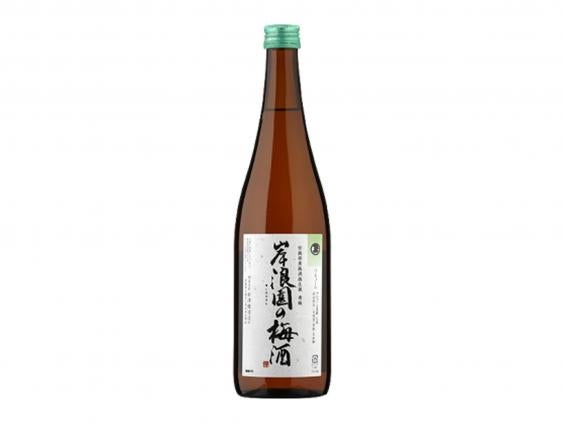 Fans of ciders and perries will be on familiar ground with this fruity number – it's a sweet, gently acidic sake, tasting of plums, almonds and sweet marzipan. The Niizawa brewery and surrounding regions were heavily hit by the 2011 Japanese earthquake, and part of the proceeds from this booze goes towards rebuilding the local communities – another good reason for ordering a case or two of this delicious brew.
7. Gekkeikan Nouvelle Junmai Ginjo, 16%: £21 for 720ml, Japan Centre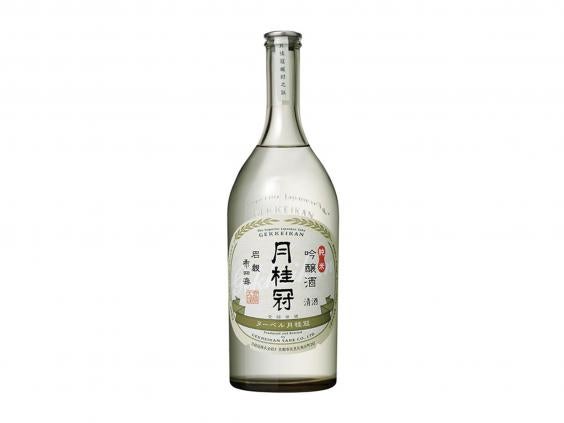 Looking for an accessible, well-balanced sake? This satisfying tipple from Japan's hugely popular Gekkeikan brewery is light, bright and flinty with a rice-forward flavour and gentle acidity. The quality of their sakes are constantly assessed by the "Gekkeikan General Research Institute", built within the grounds of the brewery. Now, where did we put that job application form…?
8. Kamoizumi Junmai Daiginjo, 15%: £28.65 for 500ml, The Whisky Exchange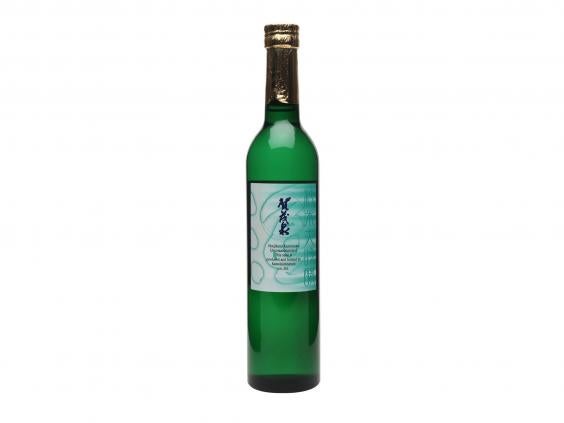 Hiroshima-based Kamoizumi is known for its no-nonsense approach to brewing. While many new sake brewers filter their product through charcoal to produce a cleaner, more commercially viable drink, Kamoizumi laughs in the face of this process, considering it an unnecessary modern intervention. It has a point – this smooth, bronze-coloured booze is full of character, packed with earthy umami, hints of mushrooms and sweet ulm plum.
9. Tenzan Shichida Junmai 75 Sake, 17%: £19.99 for 720ml, The Ministry of Drinks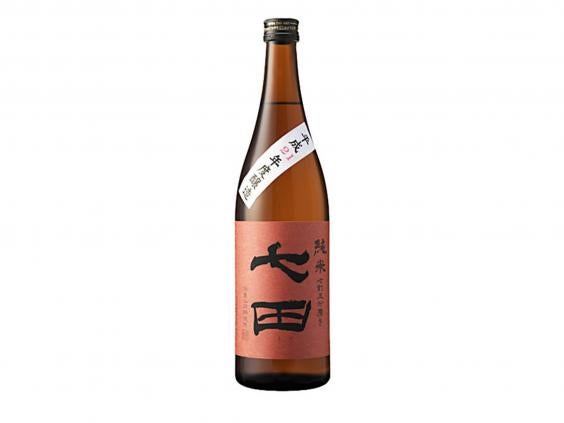 A clean, versatile, easy-drinking sake that covers all bases. It's great for social sipping, even better as a boozy accompaniment to spicy dishes. It shimmers with tropical fruit, pears and honeysuckle, balanced by slivers of savoury soy with a sweet vanilla rice pudding finish.
10. Sho Chiku Bai Shirakabegura Mio Sparkling Sake, 5%: £14.58 for 300ml, Japan Centre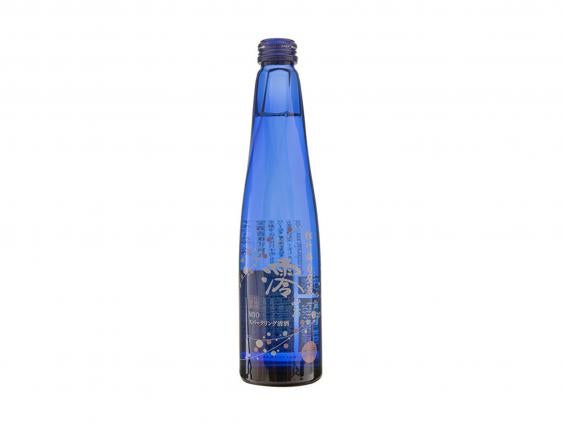 At only 5% abv, this sparkling number is practically a soft drink in sake terms. In Japanese, "mio" is the white foaming wake left by a ship – and this delicate, naturally sweet sake is an ideal choice for those wishing to dip a tentative toe into sake's savoury waters.
The Verdict: Sake
Delicate western palates that are fearful of savoury sakes will be on familiar ground with the delicious Kishinamien Umeshu plum sake. However, for those keen on experiencing a full-blooded savoury experience, go for the Tamagawa. Set the time machine for Japan, 1730 AD and jump on in.
Richard Hood is one half of the Two Thirsty Gardeners. Their book, Brew it Yourself, is out now
IndyBest product reviews are unbiased, independent advice you can trust. On some occasions, we earn revenue if you click the links and buy the products, but we never allow this to bias our coverage. The reviews are compiled through a mix of expert opinion and real-world testing
Reuse content