Fantastic Beasts and Where to Find Them has biggest UK opening weekend of 2016
The 1920s-set film stars Eddie Redmayne as the ever curious, creature-obsessed Newt Scamander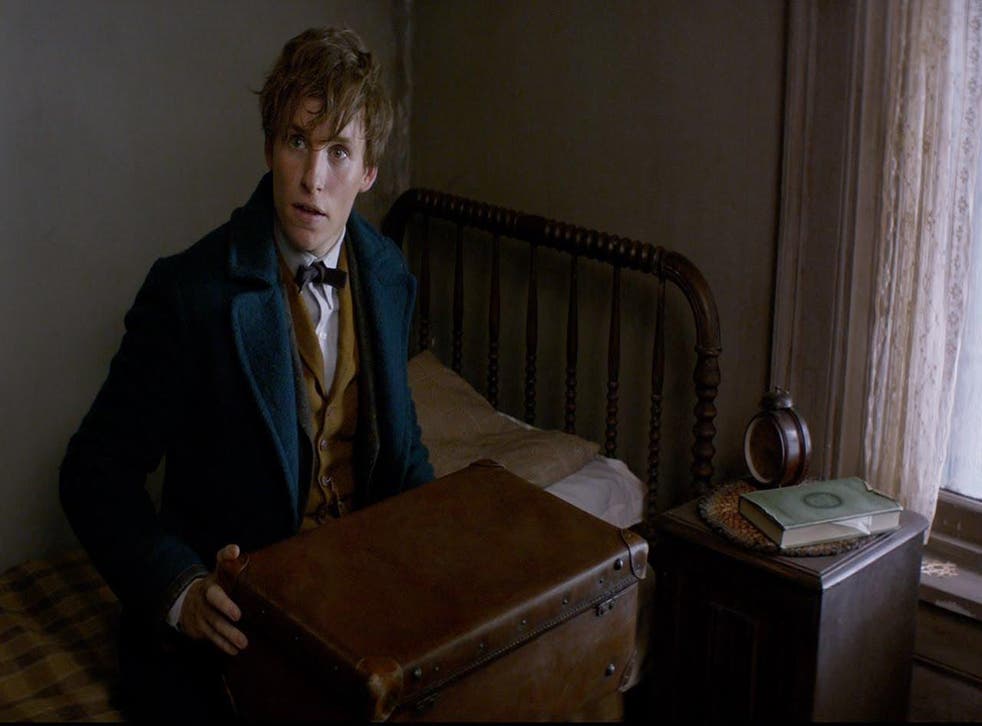 It's no real surprise the intense anticipation surrounding cinema's return to the Wizarding World has spelled big bucks for Warner Bros. - with Fantastic Beasts and Where to Find Them enjoying the UK's biggest opening weekend of the year.
The film's so far earned £15,333,000 at the UK box office, making it the third highest opening weekend for a film from J.K. Rowling's Wizarding World following the final two Harry Potter films, Harry Potter and the Deathly Hallows - Part 2 and Harry Potter and the Deathly Hallows - Part 1.
It will be very heartening for the studio to see audiences flock to a film introducing an entirely new cast - Eddie Redmayne, Katherine Waterston, Ezra Miller, and Colin Farrell - into the franchise; promising for the series' future four films now both the characters and their world have been fully established.
The film sees Redmayne's young wizard Newt Scamander arrive in 1920s New York with a sense of adventure in his heart, and an obsession with magical beasties. However, an unfortunate incident with his case containing all his finest specimens unleashes said beasts onto an unknowing muggle population, threatening to tear the fabric of magical/non-magical society apart.
There have been plenty of hints as to what the future of Fantastic Beasts may bring: with the second installment likely exploring Dumbledore's sexuality - with the hunt now on to cast a young Dumbledore to star opposite Johnny Depp's Gellert Grindelwald, alongside taking place in Paris.
Fantastic Beasts And Where To Find Them Clip - Just A Smidge
Rowling has already hinted the fifth and final film will stage the historic battle between Dumbledore and Grindelwald for possession of the Elder Wand; with the franchise spanning from 1926 to 1945, as the focus on Newt Scamander as the hero may start to drift.
Fantastic Beasts and Where to Find Them 2 is set for a 2018 release.
Register for free to continue reading
Registration is a free and easy way to support our truly independent journalism
By registering, you will also enjoy limited access to Premium articles, exclusive newsletters, commenting, and virtual events with our leading journalists
Already have an account? sign in
Register for free to continue reading
Registration is a free and easy way to support our truly independent journalism
By registering, you will also enjoy limited access to Premium articles, exclusive newsletters, commenting, and virtual events with our leading journalists
Already have an account? sign in
Join our new commenting forum
Join thought-provoking conversations, follow other Independent readers and see their replies