The Bachelor's Chris Harrison says 'I'm an imperfect man' in first interview since racism controversy
Longtime Bachelor host plans to return to the franchise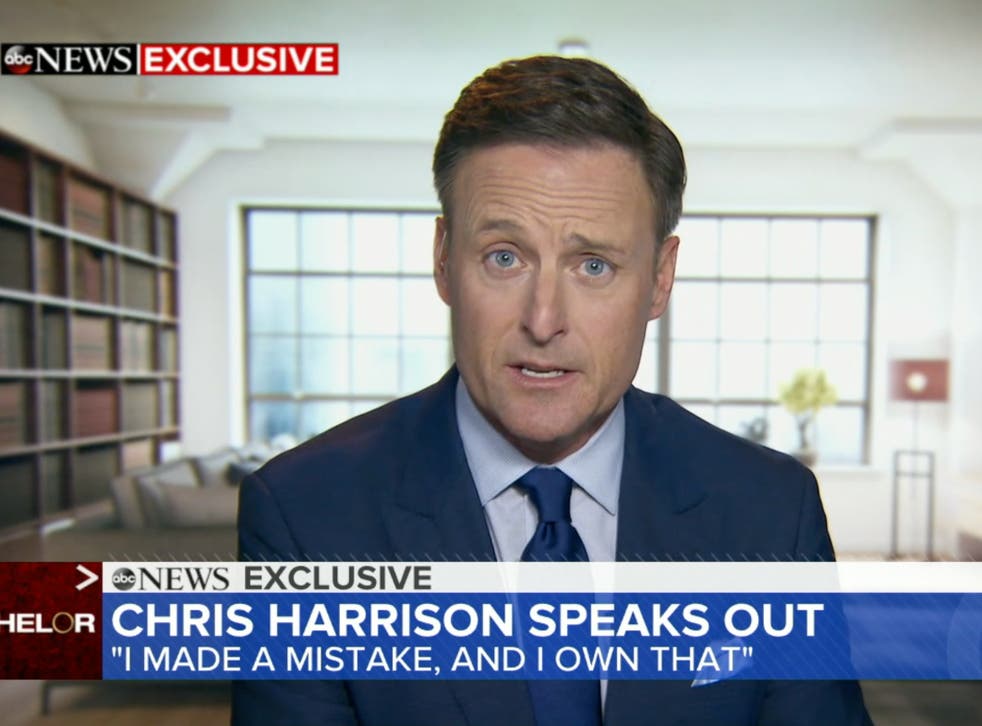 The Bachelor host Chris Harrison has given his first interview since stepping away from the franchise amid a racism controversy.
Harrison announced last month he would be absent from the programme "for a period of time". The decision came after an interview with former Bachelorette Rachel Lindsay, in which Harrison sought to defend current Bachelor contestant Rachael Kirkconnell against allegations of racist and offensive behaviour.
Kirkconnell has since issued an apology of her own, stating in part: "At one point, I didn't recognise how offensive and racist my actions were, but that doesn't excuse them ... I was ignorant, but my ignorance was racist."
After his interview with Lindsay, Harrison apologised in an Instagram post for "wrongly speaking in a manner that perpetuates racism". In an interview on Good Morning America on Thursday, the host was asked by Michael Strahan why he defended Kirkconnell during that interview.
"I am an imperfect man," Harrison said. "I made a mistake and I own that. I believe that mistake doesn't reflect who I am or what I stand for."
Read more: Rachel Lindsay deletes Instagram after being 'harassed' by Bachelor fans amid ongoing racism controversy
Harrison described himself as "committed to progress, not just for myself, also for the franchise." The host said he was "saddened and shocked" at how "insensitive" he was during his interview with Lindsay, adding: "I am deeply sorry. I am sorry to Rachel Lindsay and I am sorry to the Black community."
He also defended Lindsay against the bullying and hate she has faced online, which prompted her to delete her Instagram account. "To anyone who is throwing hate towards Rachel Lindsay, please stop," Harrison said. "It is unacceptable."
Asked about his future on the Bachelor franchise, Harrison told Strahan: "I plan to be back, and I want to be back. This interview is not the finish line. There is much more work to be done, and I'm excited to be a part of that change."
Register for free to continue reading
Registration is a free and easy way to support our truly independent journalism
By registering, you will also enjoy limited access to Premium articles, exclusive newsletters, commenting, and virtual events with our leading journalists
Already have an account? sign in