Game of Thrones season 6 release date: 6 things we possibly learned from the Jon Snow teaser poster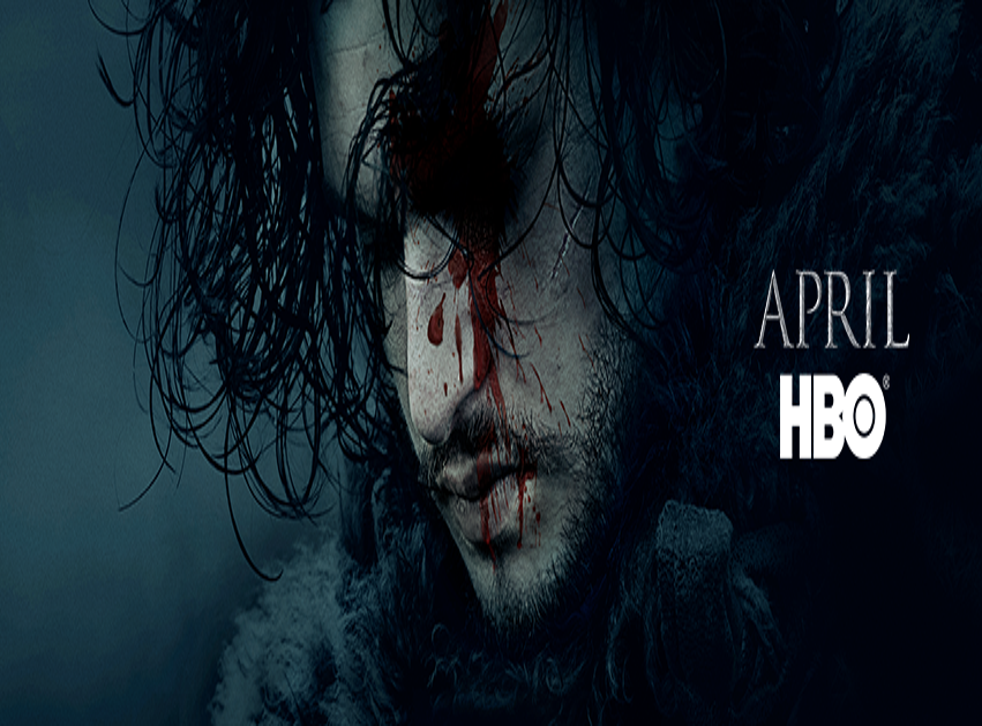 After months spent trying to keep Kit Harrington's return under wraps, HBO dropped the bomb yesterday, in the form of a Game of Thrones season 6 poster entirely devoted to Jon Snow.
There isn't a lot to go on, but it's going to be a while until the first teaser trailer drops so let's glean what we can!
1) Jon Snow is alive
Now I'm no doctor, but standing upright is usually a good indication of being alive. I mean, if Jon could have thrown a thumbs up in the poster that would have really sealed it, but it's definitely safe to say he will return from the dead in season 6.
We have of course known this for ages, but it was still exciting to see HBO go ahead and confirm it way ahead of TX.
2) He will feature heavily in the show
GoT wouldn't give over its first poster over to a dead character, nor one who is alive but barely features. There is zero chance of Jon taking a fallow season a la Bran then, and we can expect him to be integral to the season's plot.
Again, we pretty much knew this given how much time Harrington has spent on set, and how he has been spotted filming seemingly pivotal battle scenes.
3) HBO could do better at Photoshop
Seriously, what is up with that rubbish blood splatter?
4) Season 6 will probably start on 24 April
While the poster only confirms the month, 24 April is a pretty safe bet as that is when Martin Scorsese's new HBO drama Vinyl concludes and vacates GoT's usual Sunday night slot.
Serial resurrector Beric Dondarrion noted how each rebirth carries a heavy toll, chipping away at him physically and losing large pieces of him mentally. We could end up seeing a sort of zombified Jon Snow then, which would be a shame because he already wasn't exactly the life and soul of the party was he.
These new spoilers might shed some light on the resurrection issue.
6) Is something up with his eye?
This is the element currently most speculated over by fans. Jon was stabbed repeatedly in the gut, so why would his eye be bleeding?
In all likelihood, just for dramatic effect, though there are some more wild fan theories out there - has he lost an eye? Is it a reference to the One-Eyed Raven? Oberyn? Is the blood actually weirwood sap, indicating he will be brought back by Bran rather than Melisandre? Is it a reference to the line, tied in with L+R=J theory, '"Lyanna's statue whispered. She wore a garland of pale blue roses, and her eyes wept blood"?
These are all nice ideas, but when Harrington was spotted filming - in Stark armour no less - he didn't seem to be wearing an eye patch a la Beric or have any discernible weird eye stuff going on, so it's probably just a design thing.
Hopefully the first trailer will shed some more light on Game of Thrones season 6's plot, which is expected in early January.
Register for free to continue reading
Registration is a free and easy way to support our truly independent journalism
By registering, you will also enjoy limited access to Premium articles, exclusive newsletters, commenting, and virtual events with our leading journalists
Already have an account? sign in
Register for free to continue reading
Registration is a free and easy way to support our truly independent journalism
By registering, you will also enjoy limited access to Premium articles, exclusive newsletters, commenting, and virtual events with our leading journalists
Already have an account? sign in
Join our new commenting forum
Join thought-provoking conversations, follow other Independent readers and see their replies