Middle East Green Initiative: World leaders gather in Riyadh for climate discussions
The event, taking place ahead of Cop26 in Glasgow, will be live streamed
Monday 25 October 2021 13:25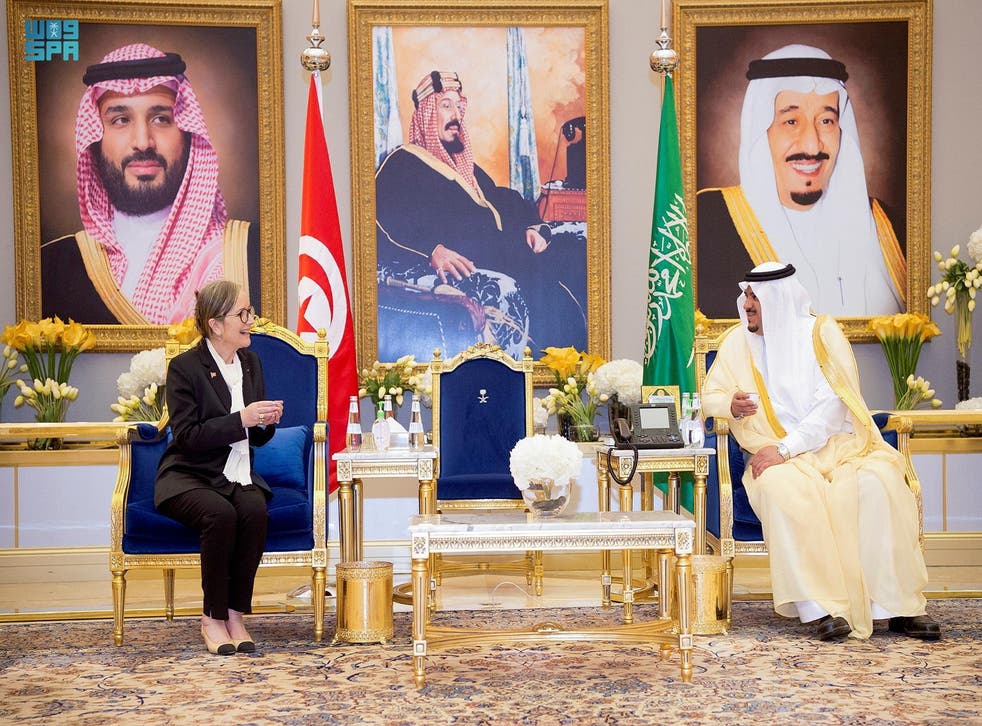 World leaders have gathered in Saudi Arabia for the Middle East Green Initiative (MGI) Summit, taking place in Riyadh on 25 October.
Prime Minister of Pakistan Imran Khan, Prime Minister of Morocco Aziz Akhannouch and Tunisian Prime Minister Najla Boden are among those in the Saudi capital for the Summit.
Also in attendance is John Kerry, the first Special Presidential Envoy for Climate for the United States.
Previously the US Secretary of State, Kerry has long pushed for ambitious climate targets to keep the world in line with the Paris Agreement's commitments.
He will be making a special address as part of the Summit.
The event, which will be live streamed, will be hosted by Crown Prince Mohammed bin Salman. He is expected to outline Saudi Arabia's vision for making the world a greener and more sustainable place.
Several heads of state will then be weighing in on the climate discussions as part of the Summit.
There will also be talks around how green financing can help governments and businesses achieve climate goals, with experts from the financial world giving their input.
The Summit follows a weekend of climate discussions at the inaugural Saudi Green Initiative (SGI) Forum and the ancillary event, Youth Green Summit.
Both events addressed Saudi Arabia's climate pledges as well as the initiatives that will shape the country's sustainable future.
Crown Prince Mohammed bin Salman launched SGI Forum on 23 October by doubling the targets set for reducing carbon emissions, as well as setting out goals for increasing protected areas in Saudi Arabia to 30 per cent and planting 10 billion trees.
As part of the MGI Summit, the crown prince will be building on the pledges and discussions that have taken place in the previous two days.
Register for free to continue reading
Registration is a free and easy way to support our truly independent journalism
By registering, you will also enjoy limited access to Premium articles, exclusive newsletters, commenting, and virtual events with our leading journalists
Already have an account? sign in