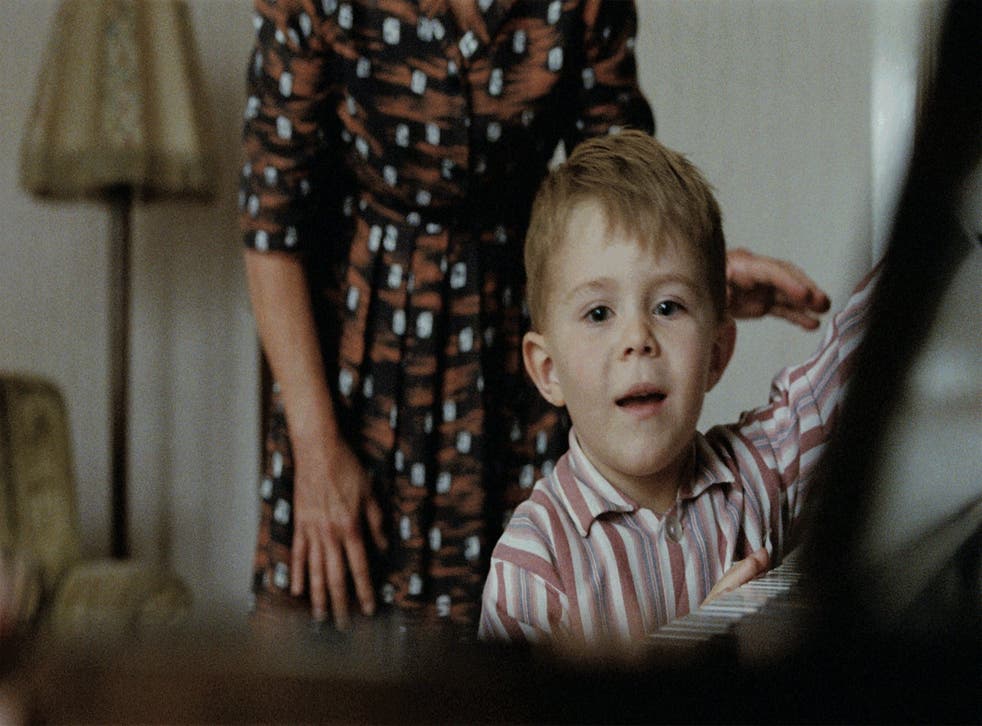 Our definitive ranking of the 2018 Christmas adverts, from John Lewis to Iceland
Did John Lewis' tribute to Sir Elton John hit the mark, or has Iceland's tale of a despondent orangutan had more of an impact?
Sabrina Barr
Thursday 15 November 2018 17:11 Comments
This year's Christmas adverts have seen the nation enthralled by the return of a charming teddy bear couple, shocked by the impact of deforestation and amazed by the talents of an eight-year-old singing star.
Brands including John Lewis, Sainsbury's, Boots and Burberry have made strong efforts to reign supreme during the festive period with the most impactful, emotional and creative Christmas ads around.
But which ones have succeeded, and which have fallen short?
Here's The Independent lifestyle desk's official ranking of the best ones:
1. Iceland: 'Say hello to Rang-tan'
Rang-tan: Iceland's banned TV Christmas advert protests palm oil industry
One of the most widely discussed and undeniably meaningful Christmas adverts of the year has come from supermarket Iceland, who used their advert to raise awareness of the horrifying effects that palm oil plantations can have on forests and the animal species that live in them.
The 90-second film captivated viewers across the country, with Emma Thompson narrating the heart-wrenching tale of an orangutan, or "rang-tan" as the girl in the video endearingly calls it, that's seeking refuge in a little girl's bedroom after losing its home.
With almost four and a half million views on YouTube, there was no question that this ad, presented in collaboration with environmental organisation Greenpeace, would top our 2018 Christmas advert list.
It's as equally enchanting as it is horrifying, and has led to much discussion about the sustainability of the palm oil industry.
A Christmas campaign that has an important "political" message, stunning visuals and a far-reaching impact - that's a winning formula in our books.
2. Sainsbury's: 'The Big Night'
Sainsbury's Christmas advert The Big Night
Coming in second place on our list is the Sainsbury's Christmas advert, which shines a spotlight on eight-year-old Tia Isaac as she sings a show-stopping rendition of the New Radicals' hit song 'You Get What You Give' while dressed as a star for her school's festive play.
This advert is an absolute delight from start to finish, especially given the parallels that can be drawn between Isaac's performance and that of Olivia Olson at the end of Love Actually.
Everything about this campaign is spectacularly executed, from Isaac's growing confidence as she conquers her nerves to bring the house down with her musical talents to the hilarious costumes worn on stage by her fellow classmates (the child dressed as a plug has launched a thousand memes).
The uplifting message of the advert, that you never know how far a little bit of self-belief can take you, is enough to warm the cockles of your heart.
3. Heathrow: 'The Heathrow Bears'
The Heathrow Bears' Return: 2018 Christmas Advert
The Heathrow teddy bears are officially back!
Doris and Edward Bair made headlines in 2016 when they appeared in Heathrow's seasonal ad, and have done it again by making a triumphant return in this year's festive campaign.
Who can resist the tale of an elderly bear couple who return home to the UK from their sunny retirement break in Florida to spend Christmas with their family? No one, that's who (except our travel correspondent Simon Calder).
This was always going to be a happy ending. As Paul Young's 'Everytime You Go Away' plays in the background, we know to expect a saccharine family reunion.
Yet we are still suckered in by the magic of two plus teddies travelling home for Christmas, making this one a surefire favourite.
4. John Lewis: 'The Boy and the Piano'
Elton John features in John Lewis Christmas advert for 2018
The John Lewis' Christmas advert has received quite a mixed reaction since its release, with many expecting for it to be the most sentimental and creative of them all.
While John Lewis' tribute to Sir Elton John's iconic career has received praise from celebrities such as James Corden, many have expressed that it didn't live up to the hype, especially following on from the enormous success of previous John Lewis festive campaigns such as 'The Man on the Moon', 'The Bear and the Hare' and 'The Long Wait'.
Don't get us wrong - we thoroughly enjoyed the campaign, particularly its beautiful cinematography and heartfelt message of the significance of childhood gifts.
However, we can't help but think that it feels like a massive publicity ploy for Rocketman, the upcoming Sir Elton biopic.
Perhaps we'd feel differently if the advert hadn't also coincided with Sir Elton's 2019 farewell tour.
5. Boots: 'Gifts That Get Them'
Boots 2018 Christmas advert
This tale of a mother and daughter bonding over the Christmas period is a surprisingly sweet offering from Boots.
Sure, it doesn't leave the same impression as the Christmas adverts released by Iceland or Sainsbury's.
However, for anyone who's ever felt as though they have a strained or somewhat misunderstood relationship with their parents or other close relatives, this advert will strike a chord.
The teenager's display of love at the end of the film, presenting her mother with some red lipstick to wear for her next choir performance as a Christmas gift, shows just how much a small gesture can mean to someone that you care about.
While the decision to rework the lyrics of Robbie Williams' 'She's The One' into 'She's Me Mum' for the advert is bordering on too cheesy (which is saying a lot for a Christmas advert), the overall message of the advert has won us over, which is why it's fifth on our list.
6. Burberry: 'Close Your Eyes and Think of Christmas'
Close Your Eyes and Think of Christmas: Burberry festive advert
Amid the plethora of joyful, cheery Christmas adverts comes Burberry's festive campaign, which takes an eerie look at familial traditions with a star-studded cast.
The short film is aesthetically stunning, shot and directed by innovative artist and photographer Juno Calypso.
Of all the Christmas adverts released this year, this one is definitely one of the most visually captivating and artistic.
However, whether or not it authentically captures the essence of Christmas spirit remains questionable, which is why it hasn't been awarded a higher spot on our list.
How realistic is it that we'd sit at the dinner table on Christmas dressed head to toe in impeccable luxury clothing, without a spill of champagne or turkey gravy stain in sight? Not likely.
7. Waitrose: 'Mistletoe'
Mistletoe: Waitrose Christmas 2018 advert
It's safe to say that the Waitrose Christmas advert doesn't measure up to Heathrow's lovable teddy bears or Iceland's important environmental message.
While this short film is fairly forgettable, the tale of a couple preparing to kiss under the mistletoe before being called away for dinner is still a delightful enough offering to make it onto the list.
Not to mention, that table of food does look delicious.
Register for free to continue reading
Registration is a free and easy way to support our truly independent journalism
By registering, you will also enjoy limited access to Premium articles, exclusive newsletters, commenting, and virtual events with our leading journalists
Already have an account? sign in
Join our new commenting forum
Join thought-provoking conversations, follow other Independent readers and see their replies