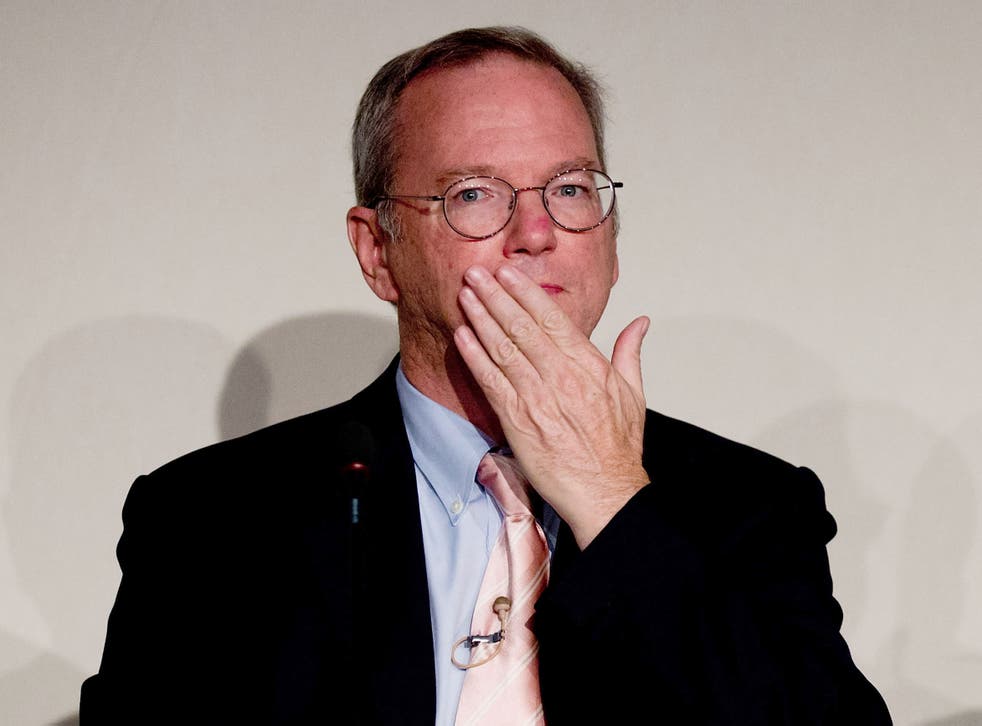 Google boss Eric Schmidt embarrassingly admits he uses an iPhone
He also uses a Samsung Galaxy S7, but Google's own Nexus phones don't get a look in
Doug Bolton
Wednesday 25 May 2016 14:54 Comments
Eric Schmidt, the executive chairman of Google's parent company Alphabet, has admitted he uses an iPhone, made by rival company Apple.
Schmidt made the embarassing admission at the Startup Europe Fest in Amsterdam, where he said he uses an iPhone 6S on a daily basis.
It's not all bad - Schmidt also says he uses a Samsung Galaxy S7, which runs Google's Android system.
When asked which phone he prefers by a CNBC reporter, he said: "The Samsung S7 is better, It has a better battery, and it has a better camera. And to those of you who are iPhone users - I'm right."
Using a Nexus phone designed by his own company might show a little more brand loyalty, but maybe he just likes other firms' phones.
The audience at the event seemed to share his penchant for Apple. After a straw poll showed that more people in the room had an iPhone than an Android device, Schmidt joked: "So much for the Android monopoly in Europe."
Schmidt praised the S7's camera, but hopefully he didn't get any photography tips from Tim Cook. The Apple boss, who also appeared at the event, was roundly mocked on Twitter earlier this year for sharing (and later deleting) an incredibly blurry picture from the Super Bowl, presumably taken on an iPhone.
Register for free to continue reading
Registration is a free and easy way to support our truly independent journalism
By registering, you will also enjoy limited access to Premium articles, exclusive newsletters, commenting, and virtual events with our leading journalists
Already have an account? sign in
Join our new commenting forum
Join thought-provoking conversations, follow other Independent readers and see their replies