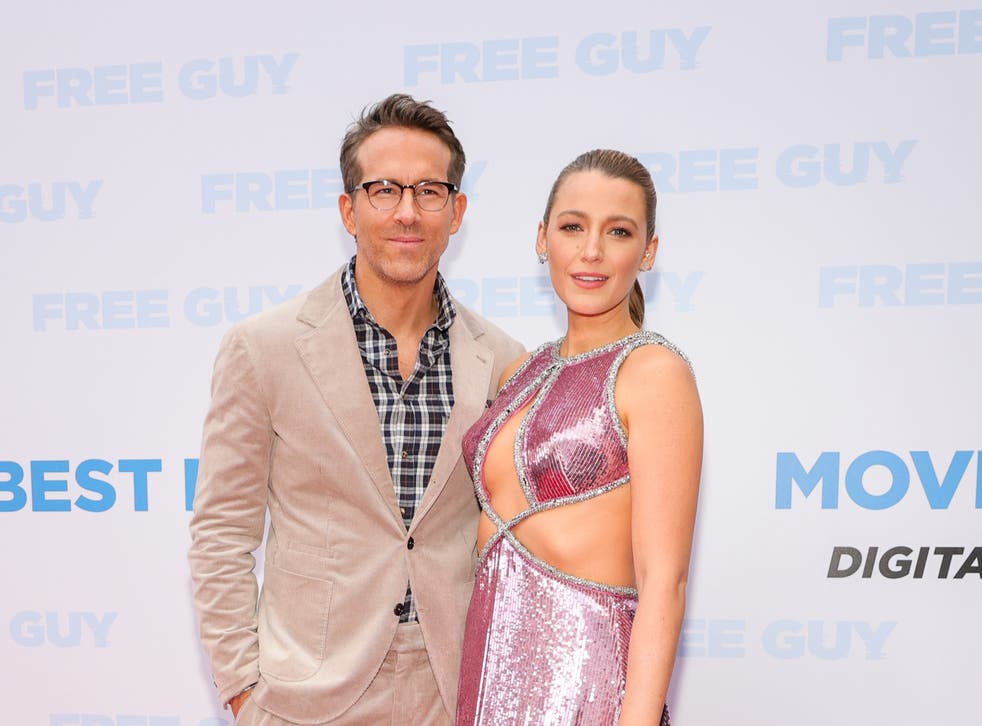 Ryan Reynolds says he doesn't need to go online because he is already trolled by Blake Lively and daughters
'I'm safe from nothing,' father-of-three jokes
Ryan Reynolds has jokingly revealed that he has no need to go online, as he receives trolling at home from his wife Blake Lively and their three daughters.
The Deadpool star was asked about whether he has ever been the subject of trolling during an interview with People, where he revealed: "Oh god, yes, I do. Are you kidding me? I live with one."
The 44-year-old then claimed that Lively "trolls the crap out of me," before adding: "Why would I go online? I've got it right here at home."
According to Reynolds, who shares daughters James, six, Inez, four, and Betty, 22 months, with Lively, the couple's children have also reached an age where they are capable of trolling.
"Even my daughters now troll me, so like I'm safe from nothing," the actor joked.
Reynolds and Lively, who have been married since 2012, are well-known for using social media to troll one another. In February, the Gossip Girl alum shared a video of Reynolds helping to dye her hair amid quarantine, which she jokingly captioned: "That time I f***ed my hairdresser."
In October 2020, the mother-of-three also took multiple opportunities to poke fun at her husband, with Lively mocking Reynolds in a post dedicated to his birthday for choosing a "birthday pie" over a cake, while another post celebrating the Canadian-born actor's first time voting in the US citizen saw Lively write: "It was Ryan's first time. He was understandably scared. It all happened so fast. Like, REALLY fast. He wept. I pretended to weep. Then he called all his friends."
Most recently, Lively trolled her husband while celebrating the 10-year anniversary of their first date at Boston sushi restaurant O Ya, with the actress sharing a photo of herself and Reynolds along with the caption: "10 years later. We still go out on our 'first date'. But in much more comfortable shoes." In another photo, she added: "If it weren't for this place. We wouldn't be together. No joke. No restaurant means more to us."
Reynolds has also publicly trolled his daughters himself, as the actor joked during lockdown that spending an "incredibly concentrated amount of time" with his and Lively's children was both the best and worst part of quarantine.
"The best I would say is the time spending with family, with my kids, having an incredibly concentrated amount of time with them during a period in their lives that I'll never get back," he told Today, before adding: "If I'm to pick the worst thing, it's probably the incredibly concentrated amount of time I've had with my kids in a time that I'll never get back, so … being totally frank here."
Join our new commenting forum
Join thought-provoking conversations, follow other Independent readers and see their replies