Brexit: US says Britain needs to 'sort out' its relationship with EU before it considers trade deal
His comments came amid report of tensions at the heart of the UK government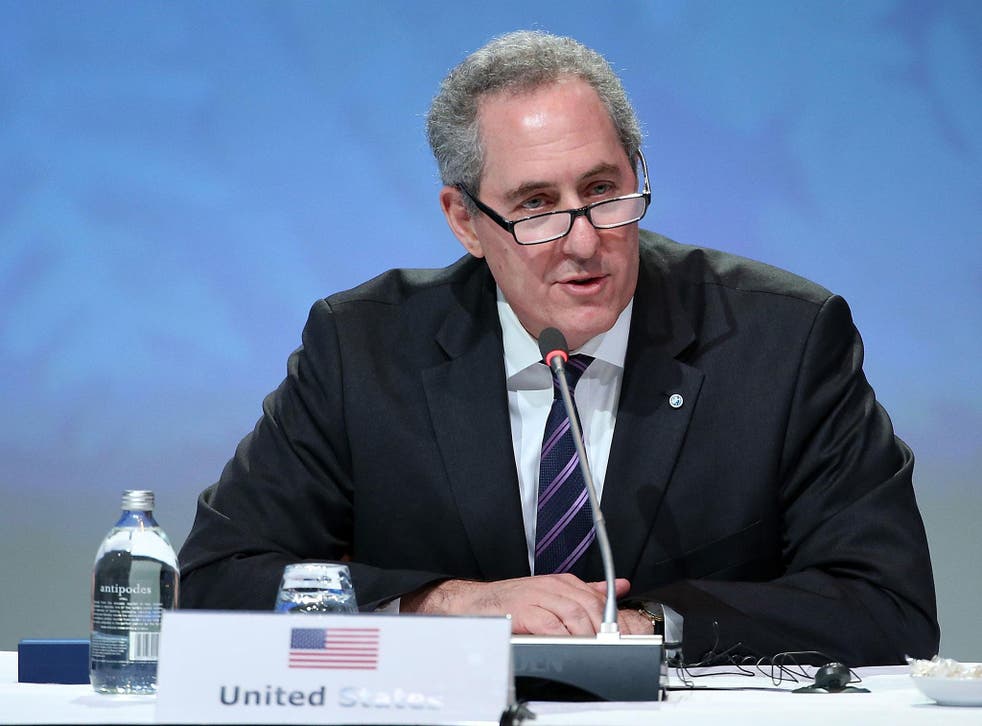 The US will not start bilateral trade negotiations with the UK before it makes a decision on its relationship with the EU, according to the Government's trade representative.
Michael Froman has said that the US cannot start planning trade and investment agreements with the UK until it gives more details on what kind of deal it is pursuing in Brexit negotiations with the EU.
Speaking to an audience of academic and trade diplomats in Switzerland, he said: "The practicality is that until the UK sorts through with the EU the nature of its relationship ... it's impossible to have a serious conversation about knowing what kind of trade agreement you can have with the UK separately."
"Is it part of the customs union or not? Is it part of the single market or not? What areas does it have sovereignty over? Does it have sovereignty over tariffs? Does it have sovereignty over regulation?"
Froman said that these questions needed to be the priority for Britain.
"Until those sorts of questions are further clarified, it's hard to have a serious conversation about what the nature of what a future US-UK trade relationship might look like," he said.
John Kerry, the US Secretary of State, has previously said at a meeting with Boris Johnson that it would be physically impossible to negotiate a deal with the UK while it remains part of the EU.
Among the things that need to be negotiated are tariffs for EU-UK trade as well as the terms of the UK's membership of the WTO, which provides the baseline for every other trade.
The WTO trade agreement could be particularly problematic as all 162 members of the organisation have to agree to new rules before they can be finalised.
Experts have previously said that trade negotiators will need to be brought in from outside the country to make the agreements happen.
Brexit Concerns

Show all 26
Froman declined to offer any advice for Britain's trade minister, Liam Fox, saying he spoke to Fox and his colleagues periodically and "my sense is they are getting quite enough advice as it is."
His comments came amid report of tensions at the heart of the UK government.
Cabinet minister Jeremy Hunt sought to play down talk of a cabinet split over Brexit negotiations following claims that Chancellor Philip Hammond had angered cabinet Brexiteers with his concerns over plans to swiftly restrict immigration from the EU.
Register for free to continue reading
Registration is a free and easy way to support our truly independent journalism
By registering, you will also enjoy limited access to Premium articles, exclusive newsletters, commenting, and virtual events with our leading journalists
Already have an account? sign in
Register for free to continue reading
Registration is a free and easy way to support our truly independent journalism
By registering, you will also enjoy limited access to Premium articles, exclusive newsletters, commenting, and virtual events with our leading journalists
Already have an account? sign in
Join our new commenting forum
Join thought-provoking conversations, follow other Independent readers and see their replies