House prices, jobs and food: How Brexit has affected your finances in the short-term
More fundamental changes are expected when the UK eventually negotiates the terms of its exit from the EU
Zlata Rodionova
Wednesday 20 July 2016 10:35 Comments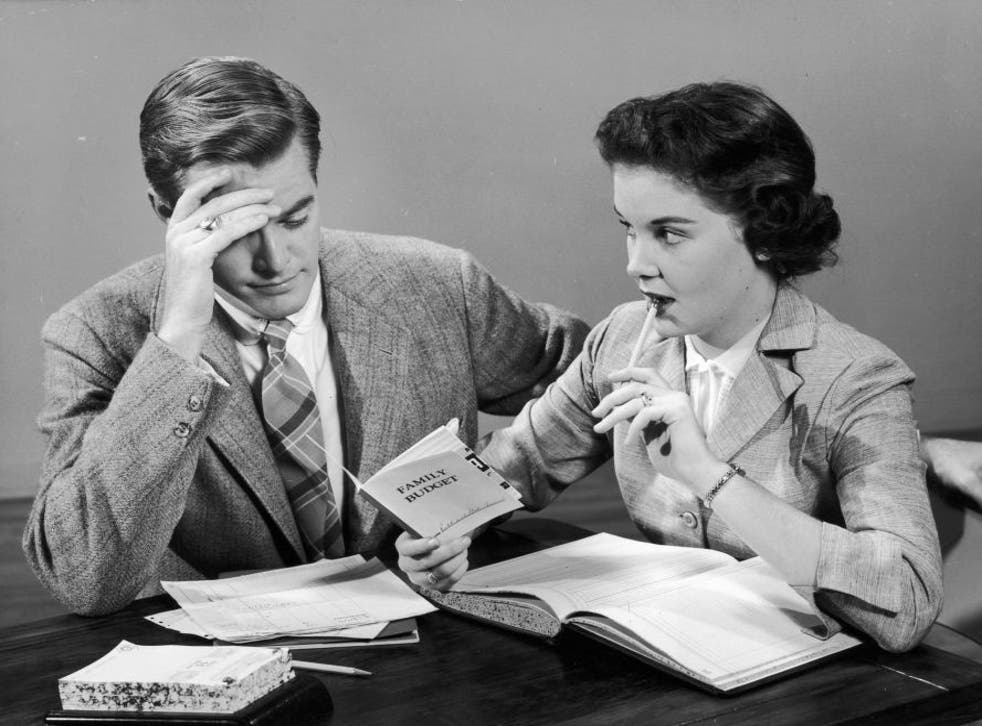 The future for Britons has become mired in uncertainty since the popular vote to leave the EU on July 23.
Since then, the pound has collapsed to 31 year lows. Experts have predicting the UK will fall back into recession and major financial institutions have hinted that they might move jobs or headquarters to the continent.
On Tuesday, the IMF cut its forecast for UK growth, becoming the first official economics body to revise its growth estimates heavily downward in the wake of the Brexit vote.
More fundamental changes are expected when the UK eventually negotiates the terms of its exit from the EU.
But here is how Brexit has affected your finances in the short term:
1. Jobs and hiring
Businesses are freezing hiring and investment plans because of the uncertainty over the EU referendum.
Data from consultancy CEB showed the number of job vacancies dropped by almost 700,000 in the week after Brexit.
In the week before the referendum almost 1.5 million jobs were advertised online, dropping to under 820,000 in the following week.
Brian Kropp, HR practice leader at CEB, said the data is an early indication that UK-based companies are pulling back from hiring.
"At this stage it is unclear if this is an early shock reaction from employers and whether this trend will continue, however, if recruitment budgets do contract and open headcounts are frozen, it will certainly have a negative impact on the UK economy," Kropp said.
On the other hand, Brexit has seen a boom in demand for legal and financial services as UK businesses raced to make sense of the situation.
KPMG, one of the fourth largest accountancy firms in the world, has created a head of Brexit to manage client advice.
Meanwhile PwC and Ernst and Young have set up Brexit teams to cope with demand.
2. Food prices
Food prices are likely to go up in the short term.
Recent figures by Kantar World Panel suggested that a weaker pound could signal the end of cheaper grocery prices for UK consumers as 40 per cent of the food we consume is now from overseas.
Helen Dickison, British Retail Consortium (BRC) chief executive, warned that that the time it take for prices to increase again will depend on a number of factors, including the future value of the pound, commodity prices and any eventual impact of the Brexit vote on input costs.
NFU president Meurig Raymond said the referendum result was a "political car crash", and warned that the UK's dependence on imports combined with a weakened pound would mean the country could expect to see the price of food go up.
3. Chocolate
Cocoa prices for UK buyers have surged to their highest level since 1977.
The price of cocoa in London rose by 1.5 per cent to a record £2,495 a tonne in the week following the vote, its highest in nearly forty years, as the pound fell to a new 31-year lows.
The increase has however not yet reached the consumer.
4. Property
The vote triggered a wave of discounts on house prices as nervous owners slashed their asking prices.
The number of cuts to asking prices surged by 163 per cent in the 12 days following the referendum compared to the 12 days ahead of the vote, according to figures from LondRes, a property research firm.
Asking prices for UK properties on the market have fallen on average by 0.9 per cent in the four week to July 9 to £307,824, with inner London prices down 2.3 per cent according to another study by Rightmove.
The full extent of what has happened to house prices since the referendum will be known when new figures are released at the end of July
5. Petrol prices
Motorist were hit by a fourth month of petrol rises in June, according to the latest data by RAC, a motoring organisation.
RAC said prices went up by 1.5p a litre in June, from 110.69p to 112.17p, while diesel rose by 1.66p a litre, up from 110.73p to 112.39p, less than experts expected.
However, the organisation said that despite the post-referendum fall in the value of the pound, wholesale petrol prices have largely been unaffected due to a simultaneous 6 per cent drop in the price of oil.
"Wholesale prices have remained relatively stable after an initial small upward jolt as a result of the pound falling on news of the referendum result," Simon William, RAC fuel spokesman, said.
"The fact the oil price dropped at the same time lessened the negative effect of the pound's devaluation. We may well see pump prices rise slightly in July, but current indications are that this is unlikely to be the shock rise some were predicting," he added.
What money experts are saying:
Experts said it is import to remember there is still no certainty about how things will look once the UK reaches a deal with the EU.
Simon Read, former personal finance editor at the Independent, said Brexit was a good excuse to take a good look at personal finances.
"The important point to consider is that we won't be leaving for some time; at least two years. This means you have plenty of time to think about your finances and take positive action if you need to," Read said.
"Start with your spending habits; are there ways to save money, or spend smarter? Making more of discounts and deals on things you need to buy makes sense. On the other hand, avoid spending out on 'bargains' that you don't really need," he added.
Hannah Maundrell, editor in chief of www.money.co.uk, said it only takes a few "smart switches" to ride out what the next few years might throw at you.
6 ways Britain leaving the EU will affect you

Show all 6
"If you're worried about job security then plan for the worst; start saving, consider insuring your income if you pay your household's bills and get used to squeezing every penny out of your income," Maundrell said.
"There's no need to batten down the hatches, but getting control of your money is definitely worth doing whatever happens," she added.
Download a free Brexit action plan and investment ideas from Independent partner, Hargreaves Lansdown.
Register for free to continue reading
Registration is a free and easy way to support our truly independent journalism
By registering, you will also enjoy limited access to Premium articles, exclusive newsletters, commenting, and virtual events with our leading journalists
Already have an account? sign in
Join our new commenting forum
Join thought-provoking conversations, follow other Independent readers and see their replies