George Soros warns UK economy will 'suffer significantly' after Brexit vote with EU set for 'disintegration'
Brexit will have 'an immediate and dramatic impact on financial markets, investment, prices and jobs'
Elsa Vulliamy
Monday 27 June 2016 12:14 Comments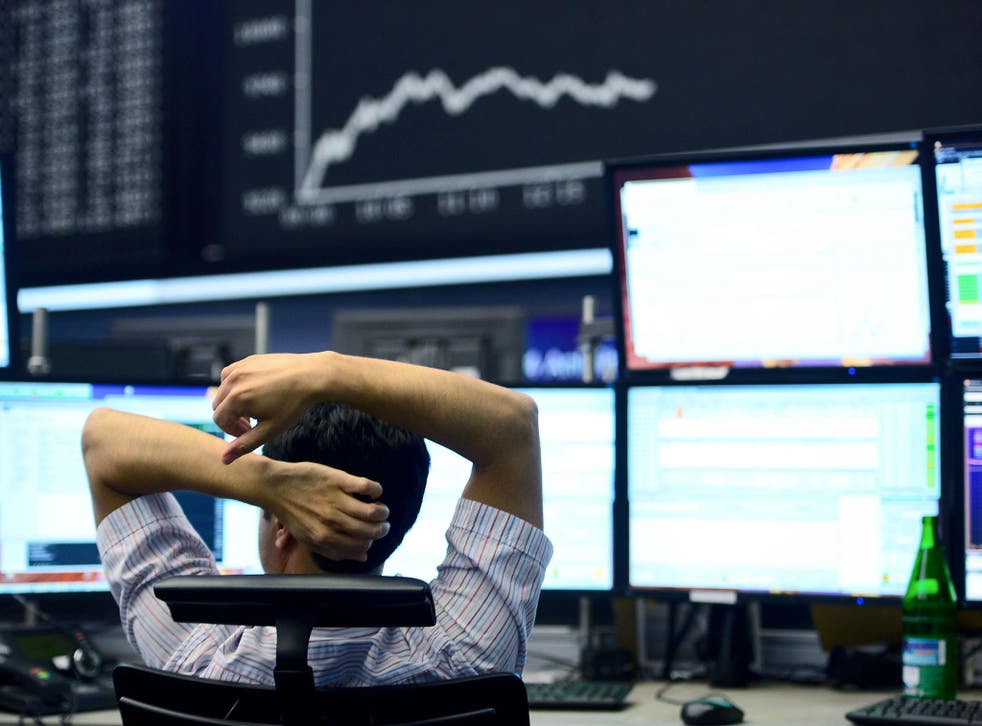 Billionaire hedge-fund investor George Soros has said Britain will "suffer significantly" following Thursday's Brexit vote - predicting the "disintegration" of the European Union unless action is taken to reconstruct it.
Mr Soros said the financial consequences of the UK's decision to leave the EU would be comparable only to the financial crisis of 2007-2008.
In the hours following the announcement of the referendum result, the FTSE 100 saw a £120bn wiped off its value, and the value of the pound fell to its lowest since 1985.
And, in an article for Project Syndicate, Mr Soros said: "Britain may or may not be relatively better off than other countries by leaving the EU, but its economy and people stand to suffer significantly in the short to medium term.
"Financial markets worldwide are likely to remain in turmoil as the long, complicated process of political and economic divorce from the EU is negotiated."
Mr Soros also predicted the European Union itself would likely "disintegrate" following the UK's exit, as other member states begin to call for their own referendums.
"That catastrophic scenario that many feared has materialised, making the disintegration of the EU practically irreversible," he writes.
"Tensions among member states have reached a breaking point, not only over refugees, but also as a result of exceptional strains between creditor and debtor countries within the eurozone.
"At the same time, weakened leaders in France and Germany are now squarely focused on domestic problems.
"In Italy, a 10% fall in the stock market following the Brexit vote clearly signals the country's vulnerability to a full-blown banking crisis – which could well bring the populist Five Star Movement, which has just won the mayoralty in Rome, to power as early as next year."
6 ways Britain leaving the EU will affect you

Show all 6
The UK itself, says Mr Soros, also "may not survive", as Scotland is expected to hold another public vote in an attempt to gain its independence. Meanwhile, calls for the unification of Northern Ireland with the Republic of Ireland have already surfaced.
With the EU accounting for half of Britain's trade turnover, Mr Soros says "the impact on exporters could be devastating".
"And, with financial institutions relocating their operations and staff to Eurozone hubs in the coming years, the City of London (and London's housing market) will not be spared the pain," he said.
Though he believes the EU has "truly broken down", Mr Soros calls for its reconstruction.
"All those who believe in the principles that the EU was designed to uphold must band together to save it by thoroughly reconstructing it," he says.
"I am convinced that as the consequences of Brexit unfold in the weeks and months ahead, more and more people will join us."
Prior to the vote, Mr Soros warned Brexit would lead to financial loss in every household across the UK: "[Brexit] would have at least one very clear and immediate effect that will touch every household: the value of the pound would decline precipitously. [Brexit] would also have an immediate and dramatic impact on financial markets, investment, prices and jobs."
Register for free to continue reading
Registration is a free and easy way to support our truly independent journalism
By registering, you will also enjoy limited access to Premium articles, exclusive newsletters, commenting, and virtual events with our leading journalists
Already have an account? sign in
Join our new commenting forum
Join thought-provoking conversations, follow other Independent readers and see their replies