Fredy Beats and ABH Beatbox: Camden Council prosecutes champion beatboxers for busking without licence
Pair are the first to fall victim to the borough's controversial busking licence which came into force in 2014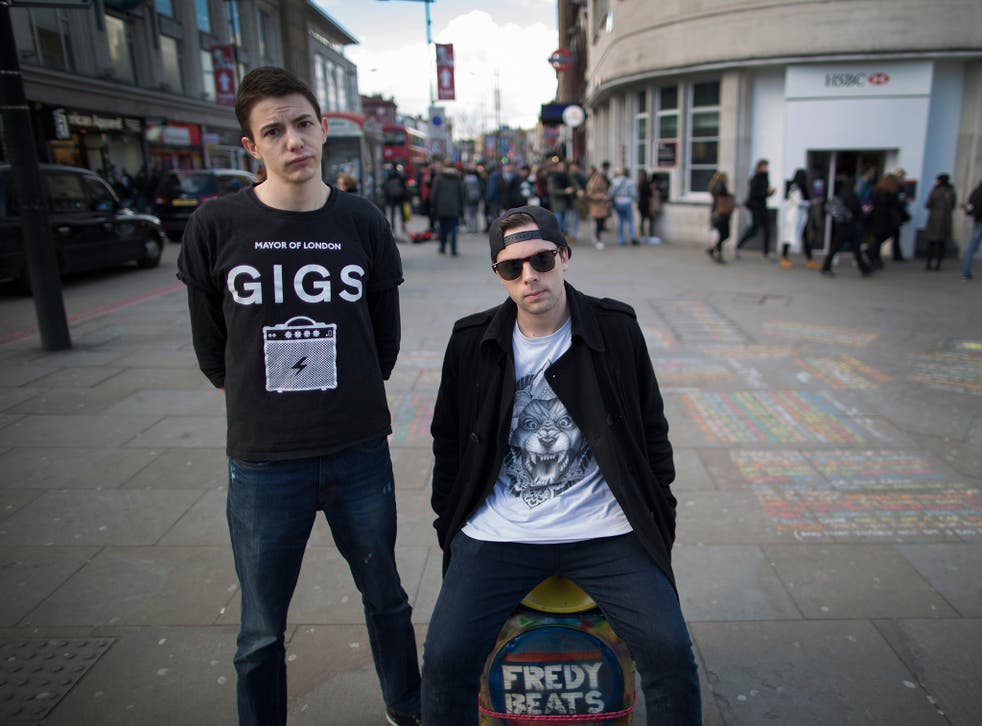 Fredy Beats and ABH Beatbox, aka Fredy Garcia and Alex Hackett, are champion beatboxers who found inspiration in Camden Town's legendary north London music scene. Ironic, then, that Camden Council has just prosecuted the pair for busking without a licence.
The beatboxers – who use their amplified voices to mimic percussion – are the first to fall victim to the borough's controversial busking licence which came into force in 2014.
On 3 March, Mr Garcia and Mr Hackett were ordered to pay £220, including a £100 fine, at Highbury Magistrates' Court after they pleaded guilty to busking without a licence near Camden Town tube. They said the council had tried to fine them £1,000, plus £675 in prosecution fees, but mitigating circumstances led to the reduced amount.
Camden Town, where Blur and Amy Winehouse used to perform, inspired Mr Hackett to become a busker. "Camden says [it is] a place that promotes culture and creativity and it did seem like that a few years ago," he said. "But now it just seems like they're trying to stamp it out."
The two-time UK Beatbox Tag Team vice champion, who has been busking in Camden since 2011, said he was told about the licence in July 2015 when he was stopped by a council official. Mr Garcia, the 2015 Spanish Beatbox Champion, was stopped by a council official on 2 December, four days after he had attempted to apply for a busking licence online.
"It was obvious it was impossible for me to actually be accepted," said the 24-year-old, referring to the restrictions set by the council.
It costs £47 to apply for a busking licence in Camden, a sum that is non-refundable if the application is rejected. But the main impediment, said the beatboxers, is the fact the council restricts buskers to five-watt amplifiers. Mr Hackett and Mr Garcia say that the amps that make beatboxing possible need to be more powerful than that, but they don't necessarily exceed noise limits.
"Camden Council continuously connect noise nuisance with buskers," said Mr Hackett.
"However, all buskers want to do is work with the local council, residents and businesses in order to find a maximum appropriate decibel limit for each spot that does not cause noise nuisance to anyone."
The licensing policy is "changing the essential fabric of the place", said Jonny Walker, the founding director of the Keep Streets Live campaign. He has petitioned against the licence, arguing that it makes busking an arbitrary offence even when it is not a nuisance. "I think the punitive action taken towards buskers is indicative of a wider trend, including selling Camden Market to a billionaire property developer," he said.
Camden councillor Jonathan Simpson said: "We encourage street performers to play, but need to balance this with the needs of our local residents, who can experience excessive noise nuisance."
Join our new commenting forum
Join thought-provoking conversations, follow other Independent readers and see their replies