UK willing to do deal on European Court of Justice's influence after Brexit, says David Davis
Minister says future trade disputes could be resolved by a new body that may involve European officials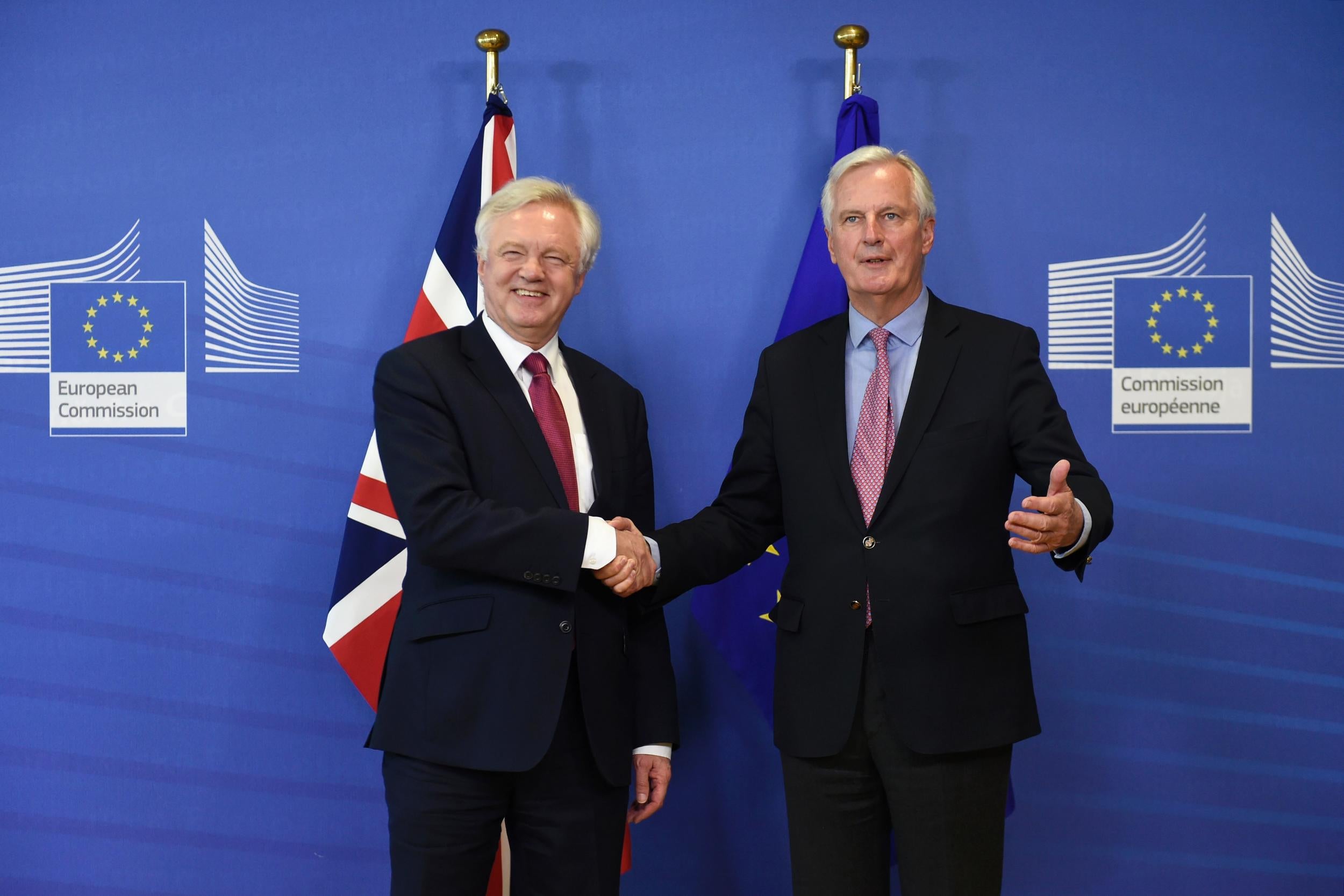 Cabinet minister David Davis has signalled he is willing to do a deal with Brussels over the European Court of Justice's influence in the UK after Brexit.
He said the UK would consider setting up a new arbitration body that would include European officials to rule in future trade disputes. The Brexit Secretary was adamant that it would not mean the ECJ itself continuing to have a role, something Theresa May has made a red-line in her approach.
Mr Davis also said he was "not certain" that an overall deal would be reached with the EU, after the disagreement over the ECJ's role crystallised last week.
Ms May had put her proposals to European leaders over how she planned to guarantee the rights of European citizens to remain, work and use services in the UK after Brexit, insisting that the rights would be protected by British courts. The European Commission has indicated, however, that it wants the ECJ to guarantee the rights, as well as oversee the withdrawal negotiations and arbitrate future trade disputes between the EU and UK.
Brexit one year on: What happens next?
Speaking to the BBC's Andrew Marr Show, Mr Davis said EU citizens' rights would be enshrined in British law, but signalled a deal could be done on resolving future trade disputes. He explained: "When we are doing all these deals on trade and other areas, there will be arbitration arrangements.
"There won't be the ECJ, there will be a mutually agreed chairman and somebody nominated from both sides, that's the normal way, but there my be other ways too, and it may well be we have an arbitration arrangement over this, but it's not going to be the European Court of Justice."
Such an arrangement could still see the ECJ's judges involved, or mean the new arbitration body's structure and rulings are subject to ECJ influence in Europe – but it would allow Ms May to reach a deal, while still claiming that the ECJ is not directly involved in ruling over trade disputes.
The frosty reaction to the Prime Minister's proposals for EU citizens' rights at the European Council summit last week, underlined how difficult negotiations may be.
How well her proposals are really received, will become clearer after the Government publishes full details on Monday.
Brexit will make Britain worse off, Bank of England chief Carney says
Mr Davis said: "The key in any negotiation is not a macho clashing of antlers. "It's about finding the place that suits both sides. That's what we're about." He added: "I'm pretty sure [we can reach a deal]. I'm not 100 per cent sure. You can never be. It's a negotiation ...I'm pretty sure, but I'm not certain."
Join our commenting forum
Join thought-provoking conversations, follow other Independent readers and see their replies