Nicola Sturgeon's decision to defy David Cameron over fox hunting reveals the real power that the Scottish nationalists wield over England
SNP leader said her party will vote against the government's move to relax fox hunting ban in a break from convention to abstain on non-Scottish matters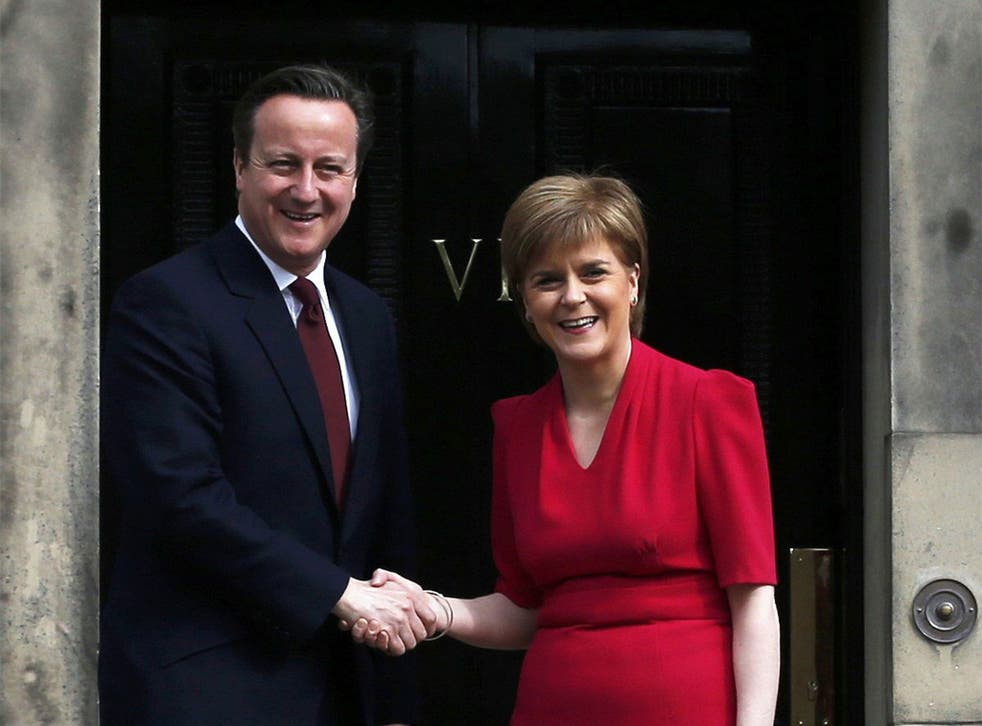 Nicola Sturgeon came down to Westminster last night and took a decision with her 56 SNP MPs to vote against moves by David Cameron to significantly relax the fox hunting ban in England and Wales.
In doing so, the government looks set to suffer its first defeat of the new Parliament – just nine weeks after the election.
It exposes the vulnerability of the Conservative's slim majority of just 12 MPs but it also reveals just how powerful the block of Scottish nationalists at Westminster will be over the next five years.
Mr Cameron's plans to change the fox hunting bill would only apply to England and Wales and, as Ms Sturgeon said herself back in February, it would appear to be the perfect example of the type of area that SNP MPs would stay away from in Westminster in accordance with their tradition not to vote on laws that do not affect Scotland.
The government drew up plans last week in the expectation that the SNP would abide by its convention and was therefore confident that it could withstand up to 30 Tory rebels voting against the proposals along with Labour.
However the unpredictability of the SNP means that the road ahead for the government will be even rockier than it expected because the fate of any vote that attracts even the tiniest of Tory rebellions could be decided by the Scottish nationalists.
And the move by Ms Sturgeon is a clear statement of the SNP's intention to use the significant voting power of its 56 MPs to stop Tory policies whether it affects them or not.
She says her party took the decision because of fears that changes to the fox hunting ban, such as allowing it for research purposes as well as pest control, would affect hunting north of the border, which is more lenient but is about to be reviewed.
But Ms Sturgeon said it was a moral decision too and she and her colleagues had received as much correspondence over the issue as any other since the election.
What does five more years of the Tories mean for Britain?

Show all 8
And it is also a move to exact revenge on the Conservative government that is trying to push through English Votes for English Laws (EVEL) that it believes will turn Scottish parliamentarians into second-class MPs.
In doing so, however, it may only spur the Conservatives on to strengthening their plans for EVEL, stripping the SNP MPs of their significant power in Westminster that we will witness tomorrow when they are likely to prove the difference in a vote on a key Conservative manifesto pledge.
Join our new commenting forum
Join thought-provoking conversations, follow other Independent readers and see their replies