Pope Francis accepts resignation of two US bishops facing sex abuse cover-up charges
John Nienstadt and Lee Anthony Piche allowed to stand down voluntarily less than a week after Francis set up a tribunal to try bishops accused of letting priests abuse children on their watch
Adam Withnall
Monday 15 June 2015 13:43 Comments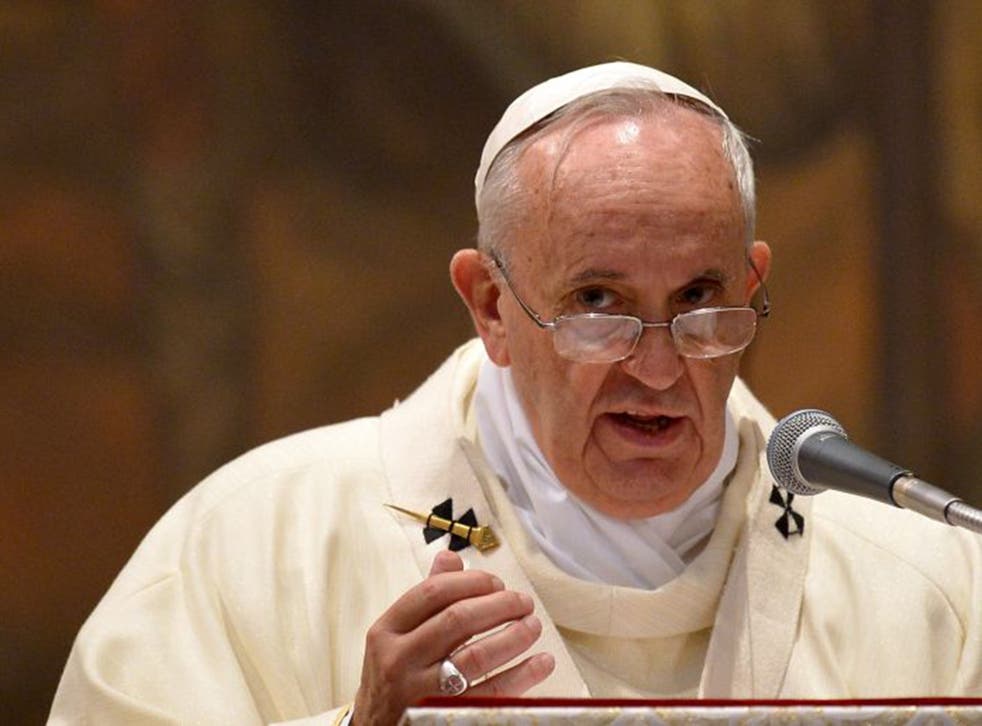 Pope Francis has accepted the resignation of two bishops in the US who face charges of failing to protect children from a paedophile priest.
Prosecutors in Minnesota had charged the Archdiocese of St Paul and Minneapolis over an alleged sex abuse cover-up, accusing them of "turning a blind eye" despite repeated allegations against a priest who was later convicted of molesting two boys.
The Archbishop of St Paul, John Nienstadt, and a deputy bishop, Lee Anthony Piche, offered the Pope their resignations under a code of canon law which lets them step down due to illness or a "grave" reason leaving them unfit for office.
A statement from the Vatican on Monday said the Pope had accepted their resignations.
It comes just days after Francis introduced a new tribunal system that will enable the Vatican to hold the highest officials in the church accountable for sex abuse on their watch.
A special new judicial section was announced on Wednesday last week "to judge bishops with regard to crimes of the abuse of office when connected to the abuse of minors," a Vatican statement said at the time.
Six million flock to see Pope in Philippines

Show all 10
Campaigners have previously been critical of the Vatican for allowing bishops accused of cover-ups to resign, saying that this does not carry the same weight as a forced dismissal.
Canon law already does provide sanctions for bishops who are negligent in their duties, but the Vatican has never been known to mete out punishment for a bishop who covered up for an abuser.
Register for free to continue reading
Registration is a free and easy way to support our truly independent journalism
By registering, you will also enjoy limited access to Premium articles, exclusive newsletters, commenting, and virtual events with our leading journalists
Already have an account? sign in
Join our new commenting forum
Join thought-provoking conversations, follow other Independent readers and see their replies