Women 'owning our future' in 2018 elections, says Kirsten Gillibrand after Mike Pence predicts end to legal abortion
'Get to the polls this November, women,' she says
Alexandra Wilts
Washington DC
Wednesday 28 February 2018 19:09 Comments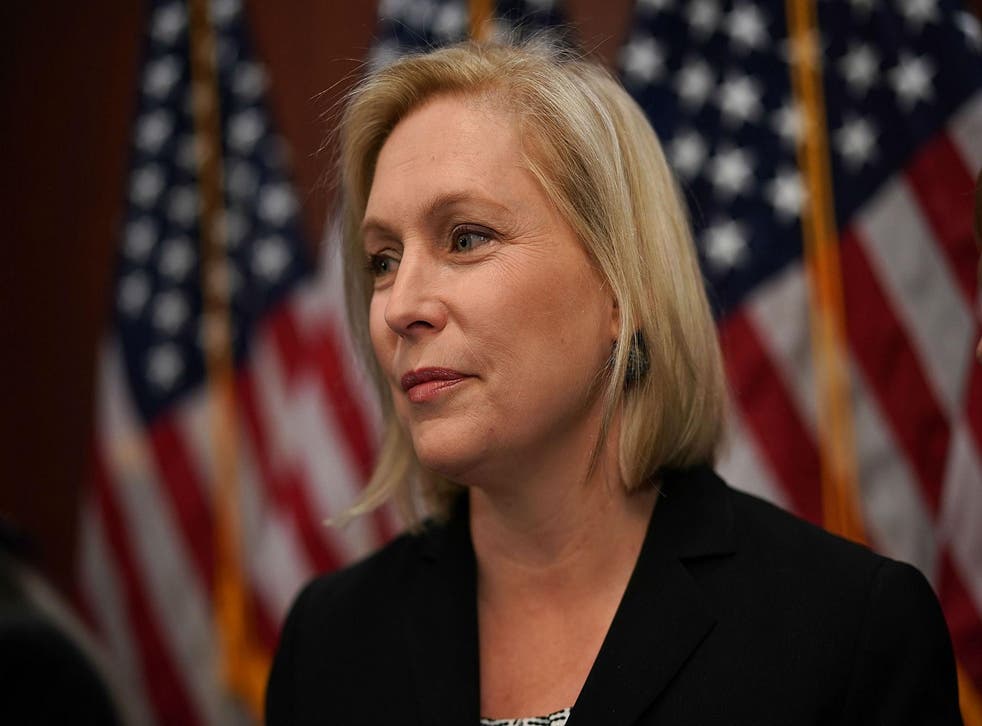 Democratic Senator Kirsten Gillibrand has pushed back against Vice President Mike Pence's assertion that legal abortion in the US would end "in our time".
"Not if we have anything to do with it," Mr Gillibrand responded on Twitter. "Get to the polls this November, women. We're owning our future."
Ms Gillibrand is one of several Democratic politicians thought to be considering running for president in 2020.
The vocal Democrat made waves last year when she called for President Donald Trump to resign over allegations of sexual assault. Mr Trump has denied the allegations.
Mr Pence spoke at a luncheon this week that was hosted by the Susan B Anthony List & Life Institution, an anti-abortion organisation.
"I know in my heart of hearts this will be the generation that restores life in America," Mr Pence said. "If all of us do all we can, we can once again, in our time, restore the sanctity of life to the center of American law."
Pence has long been a supporter of anti-abortion policies.
The Trump administration has taken several steps to roll back abortion protections.
World news in pictures

Show all 50
In January, it announced it was expanding religious freedom protections for doctors, nurses and other healthcare workers who object to performing procedures like abortion and gender reassignment surgery.
The new protections are aimed at addressing long-held concerns that religious people could be forced to comply with laws and regulations that violate their religious beliefs.
The move also included the creation of an oversight entity within the Department of Health and Human Services called the Conscience and Religious Freedom Division. The department said it would create the division within its civil rights office to give it "the focus it needs to more vigorously and effectively enforce existing laws protecting the rights of conscience and religious freedom".
Additionally, the Trump administration has rescinded legal guidance by the administration of his predecessor Barack Obama that had sought to discourage states from defunding organisations that provide abortion services, such as Planned Parenthood.
Register for free to continue reading
Registration is a free and easy way to support our truly independent journalism
By registering, you will also enjoy limited access to Premium articles, exclusive newsletters, commenting, and virtual events with our leading journalists
Already have an account? sign in
Join our new commenting forum
Join thought-provoking conversations, follow other Independent readers and see their replies