Donald Trump's Twitter account deactivated 'due to human error'
Social media company admits that employee 'inadvertently' deleted account for a short period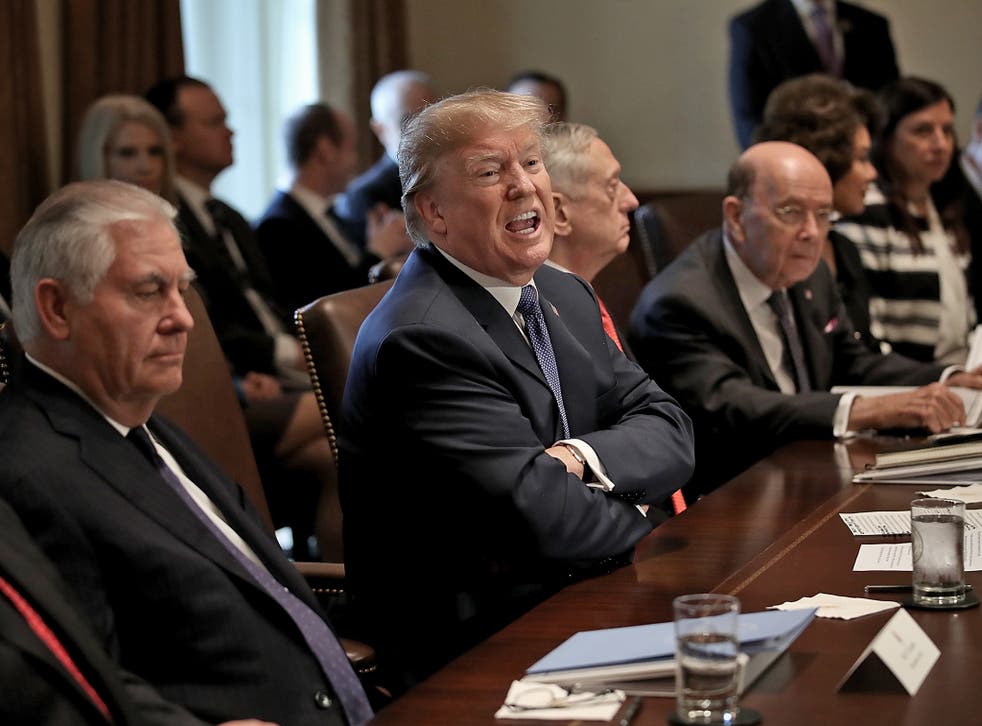 For a brief moment, the world's most powerful man lost his social media megaphone.
Twitter admitted that it accidently deactivated President Donald Trump's personal account thanks to a "human error". It went back online after an uncertain 11 minutes in which Americans wondered if a fixture of their recent civic life - a steady stream of presidential tweets - was no more.
It was not to be so. The account was swiftly restored, and the social media company said that Mr Trump's @realdonaldtrump account was "inadvertently deactivated" due to human error by a Twitter Inc employee around 7pm ET (11.30pm GMT).
"Earlier today @realdonaldtrump's account was inadvertently deactivated due to human error by a Twitter employee," the company said in a tweet.
"We are continuing to investigate and are taking steps to prevent this from happening again," it added.
The official @POTUS account - which mostly includes retweets from the @realDonaldTrump account - was unaffected.
The personal account is Mr Trump's main tools for communicating with the American people - for better or worse. He uses it to issue policy announcements - at times catching officials in his administration off guard, as when he unveiled a ban on transgender Americans serving in the military - attack those he perceives as enemies, and confront members of his own administration that displease him.
However, for a time on Thursday evening, all visitors to the account were left with was a "Sorry, that page does not exist!" message - setting off a frenzy of 140-character speculation.
Donald Trump's least presidential moments so far...

Show all 30
Mr Trump joined the service in March 2009 and has sent more than 36,000 tweets in that time. He now has a following of more than 41m.
The President has regularly courted controversy on the platform - most recently on Thursday by reiterating his view that the terror suspect in custody over the New York truck attack should get the death penalty.
A legal expert warned that the tweet could backfire, making it more difficult to win the sentence Mr Trump advocated. Other tweets have stirred similar concerns that the President's itchy Twitter finger may undercut his goals, as when he blasted his own Department of Justice's revised travel ban or contradicted his stated rationale for firing former FBI director James Comey.
His other recent tweets included congratulating the baseball World Series champions Houston Astros, and calling on Congress to "TERMINATE" the diversity visa lottery programme, as well as announcing the nomination of Jerome Powell as the next Chairman of the Federal Reserve.
Mr Trump was also soon back to taking on a familiar subject, Hillary Clinton - whom he again called "crooked".
It was if he had never been away, although some pointed out they would always remember those minutes of nothing.
Twitter recently revised its rules for responding to sexual harassment or violence on its platform, reflecting concerns that the social media site has been slow to respond to abuse. It has also rolled out new transparency rules around political advertising, a change that came amid intensifying political pressure as lawmakers dig into how Russian operatives deployed bots and trolls to try and influence the 2016 election.
Join our new commenting forum
Join thought-provoking conversations, follow other Independent readers and see their replies