Russian hackers 'disrupt Turkey-Syria earthquake aid' in cyber attack on Nato
The Killnet group reportedly claimed responsibility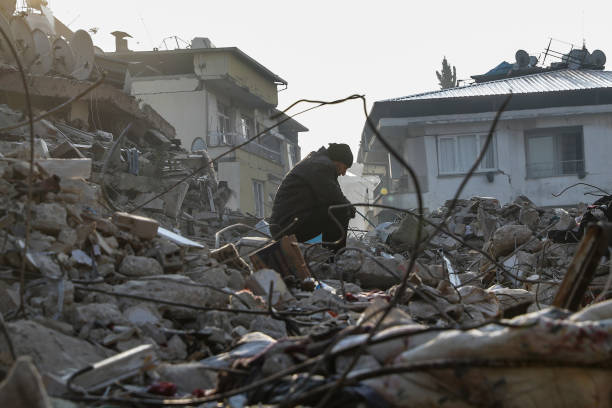 Russian hackers launched a cyber attack on Nato which disrupted communication with an aircraft providing earthquake aid to Turkey and Syria, according to reports.
The Killnet group - a Russian-aligned hacker group - claimed responsibility on Telegram for distributed denial of service (DDos) attacks impacting the Nato website, according to The Telegraph.
The Strategic Airlift Capability (SAC), a multi-national organisation which relies on Nato support to provide military and humanitarian airlifts, was also affected. The SAC is helping transport search and rescue equipment to areas affected by the devastating earthquake.
The organisation reportedly found itself unable to communicate with a C-17 plane while it was in flight due to network disruption, although it is understood it never fully lost contact with the plane.
"We are carrying out strikes on Nato. Details in a closed channel," the hacker group, who aim to disrupt military and government websites of countries that support Ukraine, reportedly wrote on one of its Telegram channels.
DDos seek to make a machine or network resource unavailable to users by temporarily or indefinitely disrupting services of a host connected to a network.
A Nato official confirmed that it had fallen victim to a cyber attack, which led to the Nato Special Operations Headquarters website and other associated websites going down for a couple of hours.
Confirming the hackers' attack, the Nato official told the newspaper: "Nato cyber experts are actively addressing an incident affecting some Nato websites. Nato deals with cyber incidents on a regular basis, and takes cyber security very seriously."
Speaking at a press conference convened ahead of a meeting of defence ministers, Nato secretary general Jens Stoltenberg added that the alliance has deployed additional protective measures since Sunday.
"The majority of Nato websites are functioning as normal. Some Nato websites are still experiencing availability issues, but our technical teams are working to restore full access," he said.
More than 33,000 people died in the 7.8-magnitude earthquake that struck parts of Turkey and Syria last Monday. The toll is expected to increase as rescue crews stop finding survivors over the coming days.
UN aid chief Martin Griffiths described the earthquake as "the worst event in 100 years in this region" and predicted that the death toll would at least double.
The Independent has contacted Nato for further comment.
Join our commenting forum
Join thought-provoking conversations, follow other Independent readers and see their replies