Syria six years on: The 'worst man-made disaster since Second World War'
'Immense tidal wave of bloodshed and atrocity' must end, UN human rights chief says ahead of new peace talks in Geneva and Astana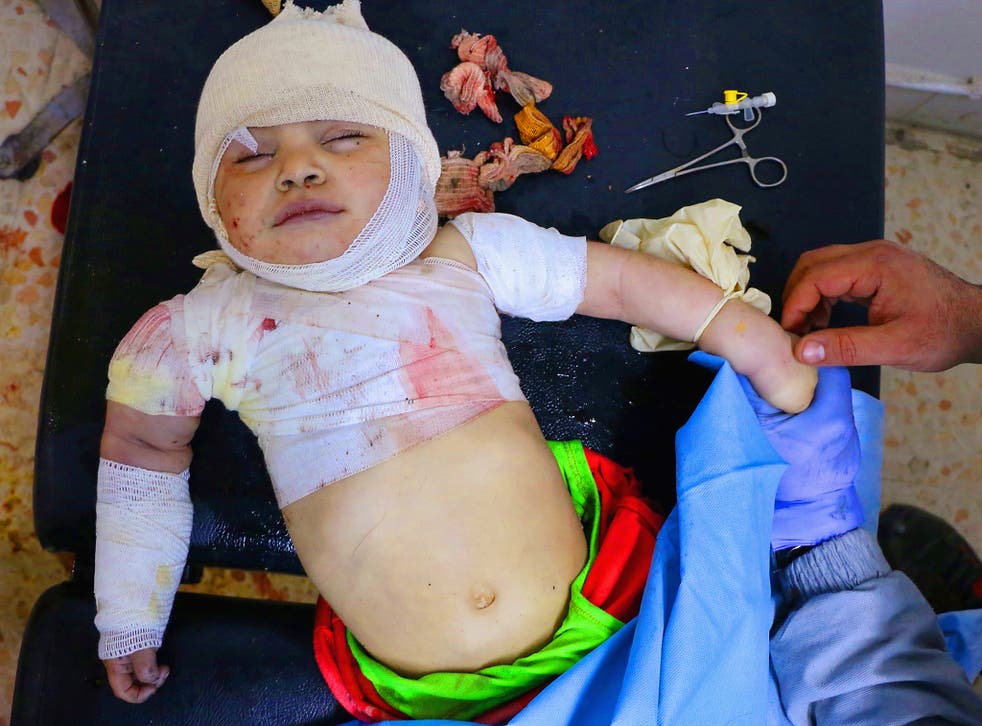 At least 14 children died in an air strike in the rebel-held Idlib province and 31 people were killed in two suicide bombings in the Syrian capital of Damascus on Wednesday, the same day the country marked the sixth anniversary of start of its bloody civil war.
On March 15 2011 rare protests dubbed a "day of rage" took place in Damascus and Aleppo against the repressive rule of President Bashar al-Assad. Six years on, the UN says more than 400,000 people have died, while 10.3 million have been driven from their homes.
A whole generation of Syrian children have known nothing but war, Save the Children warned earlier this week, as medical and educational infrastructure in the country continues to crumble.
The complex proxy war has also sparked a global refugee crisis as 4.9 million Syrians seek safety overseas, with many dying or facing horrific trafficking conditions in the process, and has allowed the cruelty of extremist groups such as Isis to flourish worldwide.
The war has become "the worst man-made disaster the world has seen since World War II," the UN Human Rights Commissioner Zeid Ra'ad al-Hussein told the international body's human rights council in an address on Monday.
The entire conflict is "this immense tidal wave of bloodshed and atrocity," he said, adding that tens of thousands of people remain detained in the Syrian regime's prisons, where they are subject to torture, unfair trials and execution.
"Today, in a sense, the entire country has become a torture-chamber: a place of savage horror and absolute injustice," he said.
Save the Children presents a collection of refugee children's stories of fleeing the Syrian conflict
While new rounds of peace talks to begin in the Kazakh capital of Astana on Thursday and further negotiations are scheduled in Geneva for later this month, no concrete progress has been made towards ending hostilities in the country. A Russian and Turkish-brokered ceasefire agreed at the end of 2016 has barely been observed by either rebels or government forces, who blame each other for continuous outbreaks of violence.
The tide of the war has largely turned in Mr Assad's favour since 2015 thanks to Russian and Iranian help on the battlefield, but UN officials have urged that a diplomatic solution must be reached, calling on on all parties to ensure the war does not reach its seventh anniversary.
Join our new commenting forum
Join thought-provoking conversations, follow other Independent readers and see their replies