Chelsea manager Thomas Tuchel hails 'unbelievable effort' in reaching Champions League last eight
The Blues reach the last eight for the first time in seven years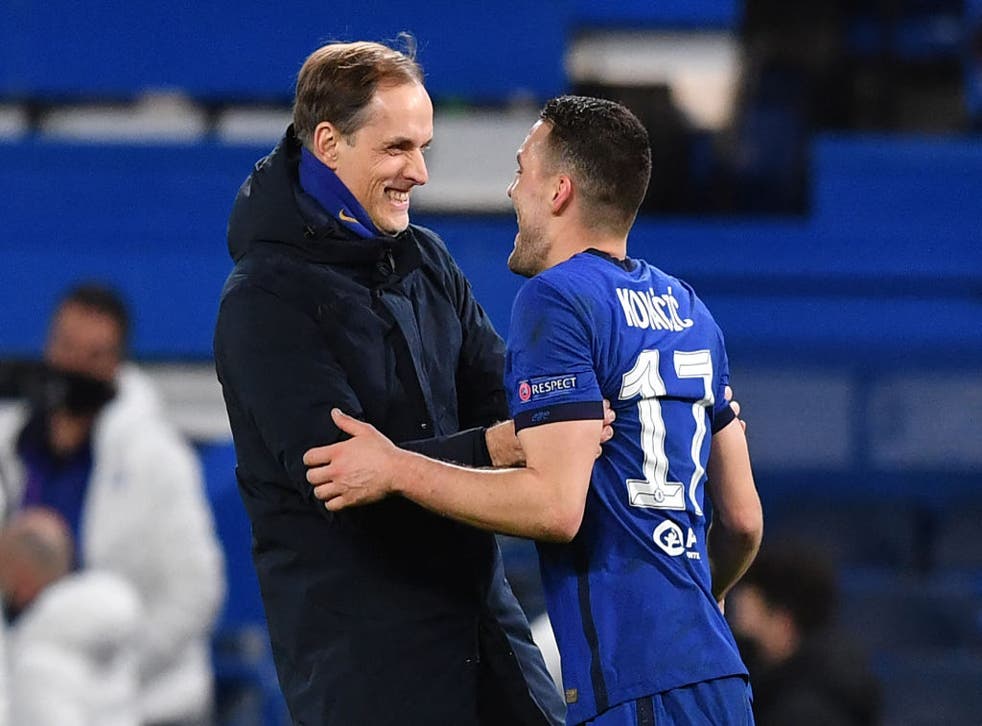 Chelsea manager Thomas Tuchel was delighted with his side's utter control and capacity to match Atletico Madrid in every way, as the Blues dumped LaLiga's top side out of the Champions League on Wednesday night.
Goals from Hakim Ziyech and Emerson Palmieri wrapped up a 2-0 win on the night - 3-0 on aggregate - as the Stamford Bridge side reached the quarter-finals for the first time since 2014.
Tuchel's side were by far the more accomplished team in possession, but they also showed the defensive resolve which has quickly become commonplace under the new boss, putting in a complete showing to reach the last eight.
"A very good performance, an unbelievable team effort from the guys on the pitch, the bench and even in the stands!" Tuchel joked, after the absent Thiago Silva and Mason Mount were seen celebrating after Emerson's late strike went in.
"We go through deserved, it was a big win for us."
Read more:
As well as the technical and tactical superiority Chelsea showed, there were several moments when Atletico's frequent approach of trying to out-muscle, out-work or psychologically affect their opponents also had to be navigated - but Tuchel said his side had no issues switching tack.
"We have the possibility to hurt them on the counter, they tried to press us but [that] opened some spaces and we could exploit it and score a fantastic goal, which gave us a lot of confidence.
"We suffered in the second half but we were ready to do what was necessary and it was another top performance with a deserved win. Defensive work is about team work and courage but also reliability and a good goalkeeper - another clean sheet."
Chelsea now go into the draw on Friday - when the semis will also be drawn - and Tuchel knows it's a significant step for his team.
"It's a quarter-final, that means there's only four games left, eight teams. It's a big step and feels excellent."
Join our new commenting forum
Join thought-provoking conversations, follow other Independent readers and see their replies