Manchester City 0 Chelsea 1: Jose Mourinho reveals Swindon-born 'Scot' Billy McCulloch took pre-match team talk
The Chelsea masseur gave the pre-match team-talk in which Mourinho claimed he was speaking so much Scottish that he couldn't understand him, yet it ended with the players clapping away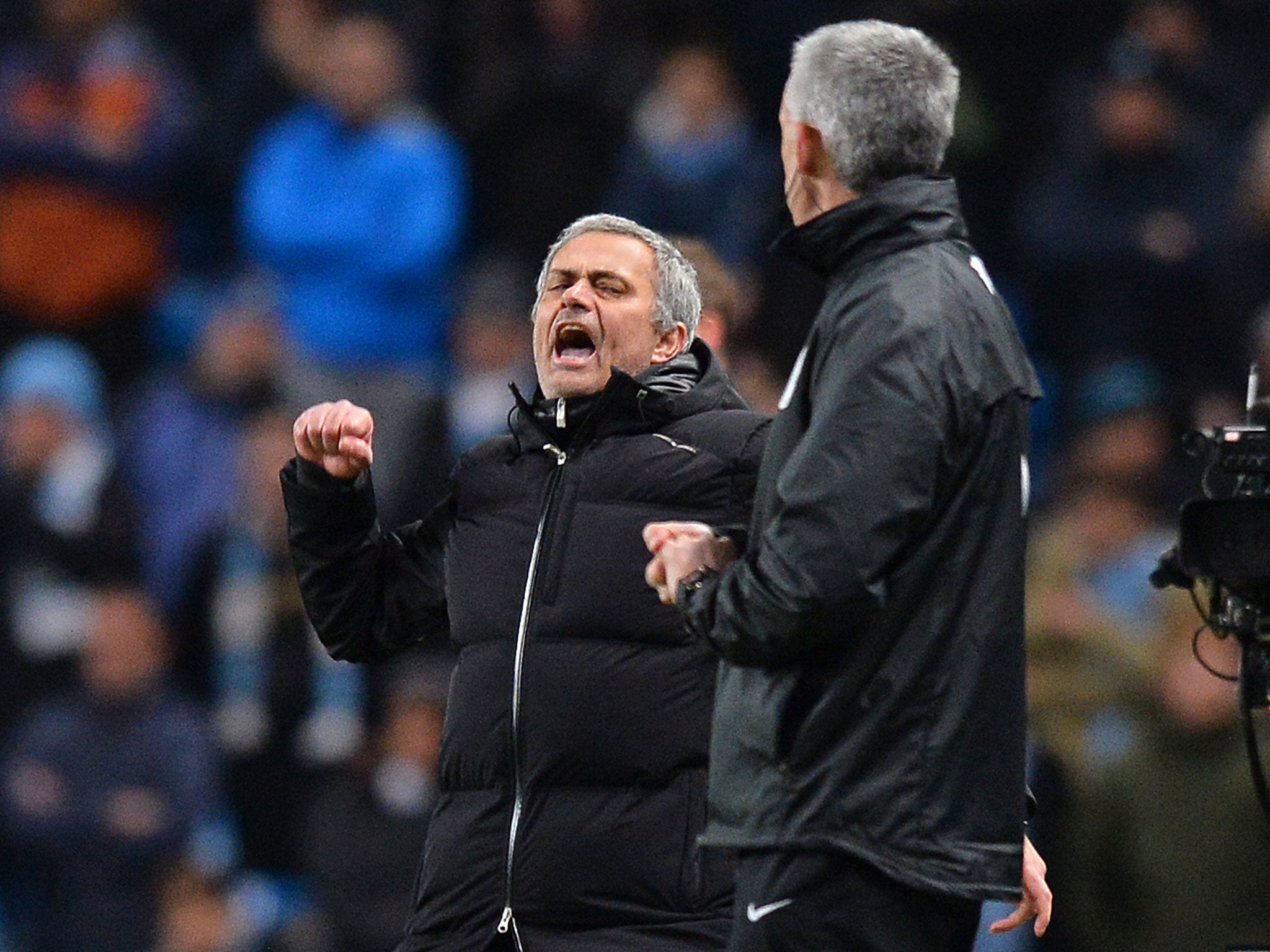 Chelsea manager Jose Mourinho has played down suggestions that he masterminded the Blues' impressive 1-0 victory at Manchester City on Monday night, insisting that the club's masseur Billy McCulloch was the man to credit.
The Portuguese received widespread praise for getting his tactics spot on against Manuel Pellegrini's side, inflicting their first Premier League defeat at the Etihad Stadium this season thanks to Branislav Ivanovic's first half bullet that left goalkeeper Joe Hart with no chance.
Mourinho was quizzed after the match on the result and he insisted that the success lie not with him, but with McCulloch following a Scot-inspired pre-match team talk that left 'The Special One' rather confused.
"I didn't speak before the game," Mourinho said in his post-match press conference after the victory that lifted them level with the Citizens on 53 points.
"It was Billy the masseur who spoke to the team. He was screaming so much in Scottish – grrr, grrr, grrr – that I didn't understand him. I am serious!
"The players were clapping. It was Billy's team-talk and he was fantastic. I didn't understand but it looks like the players understood. The last time I spoke to the players was midday."
The fact that McCulloch hails from Swindon, not north of the border, was lost on Mourinho has he struggled to comprehend what the masseur was implying. But his support of the side is unquestioned, with McCulloch holding a reputation of being one of the biggest supporters of the squad behind the scenes.
Mourinho didn't take long to get back to his mind games though, insisting that the title race between the Blues, City and Arsenal held "Two horses [City and Arsenal] and a little horse [Chelsea] that still needs milk and to learn how to jump. A horse that next season can race."
Having just seen his "little horse" defeat the biggest horse of all, Mourinho's words may be taken with a pinch of salt as his Chelsea side continue to strengthen their title credentials as we approach the business end of the season.
Manchester City 0 Chelsea 1: Player ratings from the Etihad
Show all 23
Join our commenting forum
Join thought-provoking conversations, follow other Independent readers and see their replies