Man City match-winner Bernardo Silva revels in 'very important' Champions League first-leg victory
The Portuguese attacker has been in brilliant form of late for City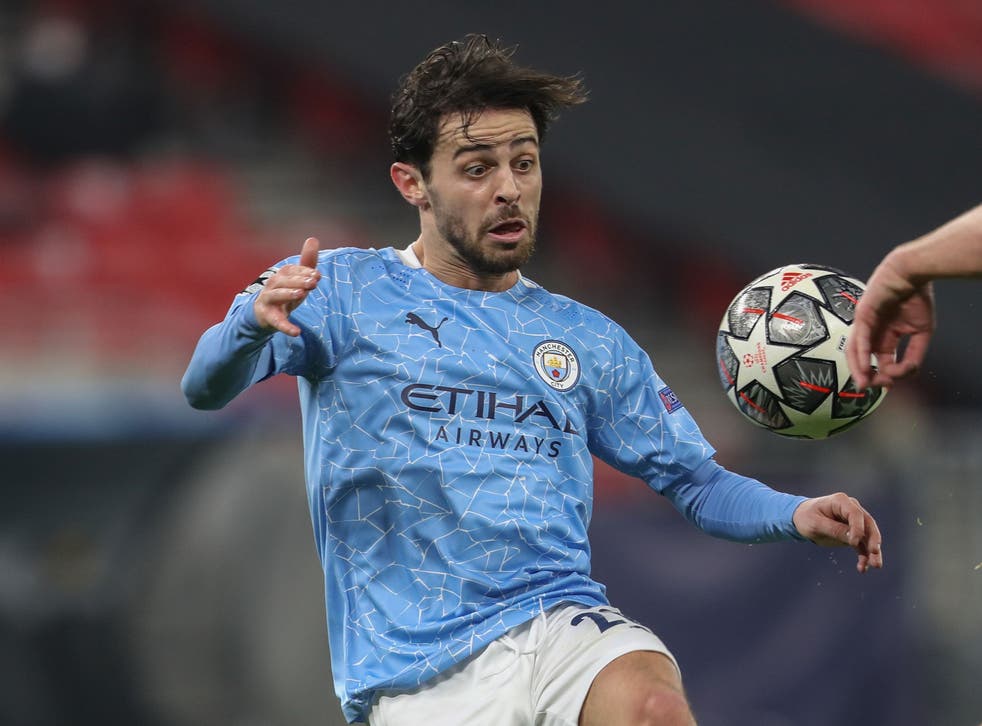 Bernardo Silva played a key role in Manchester City's win over Borussia Monchengladbach on Wednesday night, but the attacking midfielder praised the overall team performance as the vital aspect as they set their sights on European glory.
Despite dominating most of the domestic competitions over the past few seasons, Pep Guardiola's side have fallen short in the Champions League, with last season's disappointing exit to Lyon still somewhat fresh in the memory.
On an outrageous streak of 19 straight wins in all competitions, City are now well in the driving seat to reach the last eight on the European stage after a 2-0 win in the first leg against Gladbach, with Silva scoring one and assisting the other.
READ MORE: Champions League knock-out fixtures by date and time
The Portugal international was delighted with City's control of the game, knowing full well how little it can take to end another season's hopes of silverware in the competition.
"It was a good game, a good win and very important [result]. We know how tough the competition can be, you make a mistake and you're out so we played simple and [to] not make mistakes," he told BT Sport.
"It was a very good game for us, it's not finished yet but a good win."
Pressed on City's recent results and the fact that they've been able to be so consistent despite some players being out injured, Silva pointed to a clear style of play as being vital for the whole squad to know their roles when they come into the side.
There was also evidence of his link-up with Joao Cancelo in particular, with the full-back providing passes to Silva for both goals.
"Joao is an amazing player. I played with him seven years at Benfica, I know him very well and the connection is good. His passing is quality and overall he's doing a great season.
"It has always been like this [with the squad], we have a map, a way of playing, players get injured and our style of play doesn't change. We keep playing well and it's a good sign. It's my fourth season here at City and we have a great squad. It's a pleasure to play with these guys, it has been a great season but we need to keep going."
City are next in action in the early Saturday kick-off in the Premier League, when they will face a West Ham side who are in fourth place in the table after a good run of results of their own.
Join our new commenting forum
Join thought-provoking conversations, follow other Independent readers and see their replies