Who is Sir Jim Ratcliffe, the billionaire Ineos owner trying to buy Manchester United?
Ratcliffe is pursuing a majority takeover of the club he supported growing up in Manchester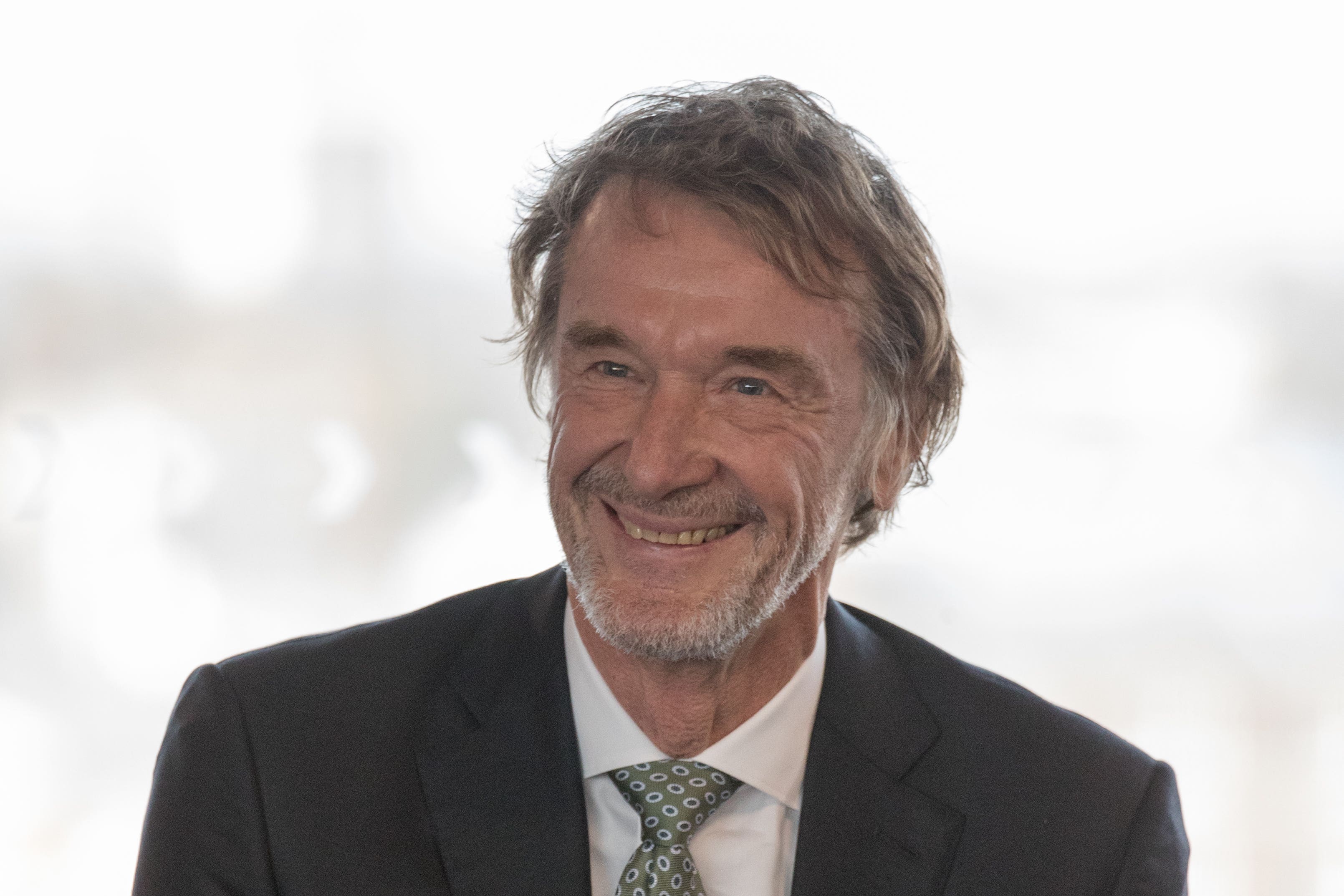 Sir Jim Ratcliffe has submitted an initial bid to buy out the Glazer family and become the majority shareholder of Manchester United.
Ratfcliffe grew up on a council estate in Manchester and supported the Old Trafford club as a child. Here is what we know about the owner of petrochemicals giant Ineos.
How did Ratcliffe make his money?
Up until the past few years Ratcliffe had kept a low profile for a billionaire. He had a relatively modest upbringing in Lancashire and then Yorkshire during the 1950s and 60s before studying at the University of Birmingham and London Business School, and made his fortune recovering struggling companies in the oil and gas sector.
Politically, he is a passionate Brexiteer as well as a strong advocate for fracking, with Ineos poised to be one of the leaders should the UK's shale gas industry take off. He has courted controversy after not only moving himself to a tax haven in Monaco but also his company's headquarters, shifting Ineos to a new base in Switzerland in 2010 before it returned to London five years later.
Ineos is the fourth largest chemical company in the world, reporting a profit of £474m in 2021.
What is his net worth?
Ratcliffe certainly has the funds to buy Manchester United. Recent rich-lists by Forbes, Bloomberg and The Times pitch his net worth in the region of £9bn.
Didn't he try to buy Chelsea?
Yes, Ratcliffe made his move when the west London side was put up for sale by Russian oligarch Roman Abramovich, after he was sanctioned by the government as a consequence of the invasion of Ukraine and his links to Vladimir Putin.
Ratcliffe's last-gasp offer was worth £4.25bn, including £2.5bn for the initial purchase and a further £1.75bn across 10 years to fund improvements to the stadium and team, and his pitch was similar to that made to Manchester United this week about creating a "fan-centred" ownership model.
"Our motives are simply to try and create a very fine club in London," Ratcliffe said at the time. "We have no profit motive because we make our money in other ways."
But Ratcliffe's bid was "rejected out of hand" and he lost out to Todd Boehly and the Clearlake consortium who now own the Blues.
What else does Ineos do in sport?
Ratcliffe owns Swiss Super League club FC Lausanne-Sport, where his investment brought in notable players including Enzo Zidane, the son of Zinedine. But he angered fans by attempting to redesign the historic club's badge to incorporate elements of Ineos branding, including the petrochemical company's distinctive 'O' and its orange colours. The proposed logo was scrapped after a backlash from supporters.
He also own French club Nice, whom he bought for €100m.
Ineos also sponsor the Ineos Grenadiers cycling team (once called Team Sky) and have a primary link-up with Mercedes in Formula One, as well as Ineos Team UK in sailing.
Will he succeed in buying United?
Fan surveys suggest Ratcliffe's bid is the most popular of those parties interested in owning Manchester United, and that makes sense given his links with the city and the club from childhood.
But despite his vast wealth, Ratcliffe could find himself blown out of the water by an approach from Qatari banker Sheikh Jassim Bin Hamad Al Thani.
If United fans know anything by now about the Glazers, it's that money talks, and merchant bankers Raine - the group leading the deal - have been seeking in excess of £5bn in order for the American owners to relinquish control.
Join our commenting forum
Join thought-provoking conversations, follow other Independent readers and see their replies