Transfer news LIVE: Manchester United confirm agreement for Cristiano Ronaldo deal
Follow all the latest transfer news, rumours and gossip throughout the day
Alex Pattle
Friday 27 August 2021 19:32 Comments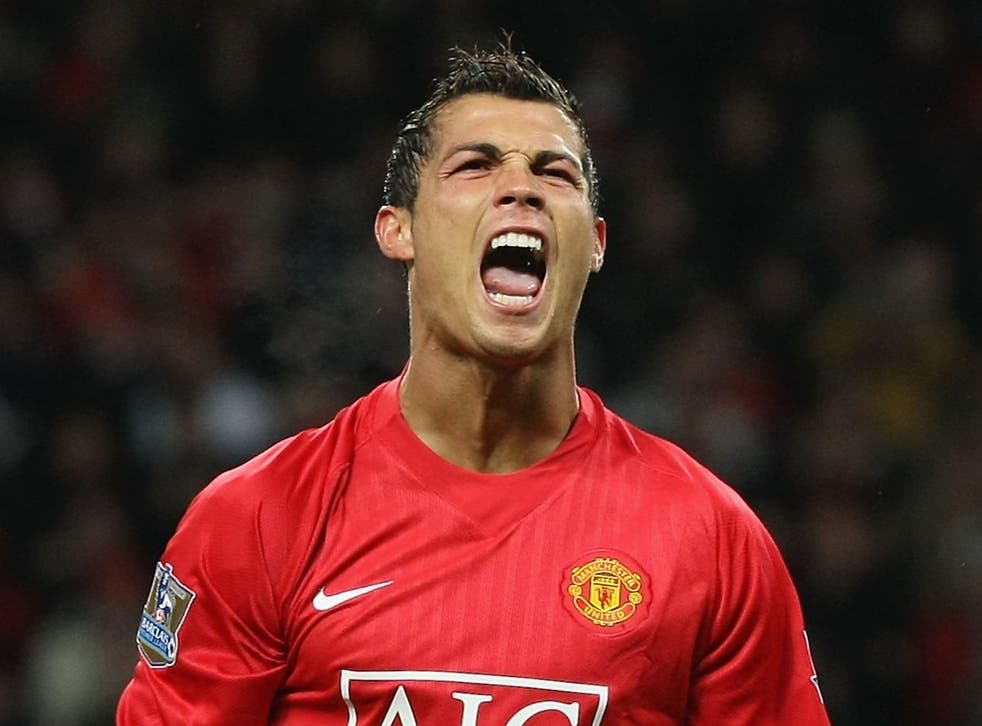 Manchester United have confirmed an agreement with Juventus for the transfer of Cristiano Ronaldo.
Former United winger Ronaldo had spoken to Pep Guardiola about his role at Man City, and it is understood the Portugal captain would have been paid over £250,000 a week at the Etihad. However, they backed away from any deal leaving United as the clear frontrunners for his signature - and a quick move appears to be on the cards with the Red Devils confirming the switch is imminent.
Juventus manager Max Allegri earlier revealed today that the 36-year-old has "no intention" of staying at the Serie A club with United boss Ole Gunnar Solskjaer going public with his desire for him to return to Old Trafford, where he spent six hugely-successful years.
You can follow all the latest transfer news, rumours and gossip as Premier League clubs make moves to strengthen ahead of transfer deadline day.
1630068128
Transfer news LIVE: Guardiola on Ronaldo to Man City
Guardiola: "I'm incredibly happy with the squad I have, more than satisfied. We are the same guys except one guy leaves, Sergio [Aguero], and one guy arrives, Jack [Grealish]. I'm focused on the players we have.
"I say the same: These types of players decide. For example, Messi himself decided where he wanted to play. They knock on the door, they call. After that there are situations I can't control, because it's not my business."
Alex Pattle
27 August 2021 13:42
1630067936
Transfer news LIVE: Guardiola on Ronaldo to Man City
Guardiola: "Cristiano will decide where he wants to play, not Manchester City, not myself."
Alex Pattle
27 August 2021 13:38
1630067901
Transfer news LIVE: Guardiola on Ronaldo to Man City
Guardiola: "I cannot say much. Harry Kane announced he's continuing at his club. Exceptional club like Tottenham, and Cristiano was a Juventus player – I think is a Juventus player.
"All I can say is with three or four days left [in the transfer window] everything can happen, but in my personal view there are few players – Ronaldo included – where they decide where they're going to play.
"I would say right now, it's my feeling, I'm delighted with the squad we have and we will stay the same."
Alex Pattle
27 August 2021 13:38
1630067782
Transfer news LIVE: Solskjaer admits interest in signing Ronaldo at Man United
Elsewhere in Manchester, United coach Ole Gunnar Solskjaer has just said the following on Cristiano Ronaldo:
"Cristiano is probably the greatest player of all time with [Lionel] Messi. I didn't think he would leave Juventus. There has been speculation.
"We've always had a good communication. Bruno [Fernandes] has been talking to him as well and he knows what we feel about him. If he was ever going to move away from Juventus, he knows we are here." – per The Telegraph and BBC Sport.
Alex Pattle
27 August 2021 13:36
1630067588
Transfer news LIVE: Guardiola to speak on Man City-Ronaldo deal?
Manchester City manager Pep Guardiola is set to speak to the media any moment now, as he previews tomorrow's Premier League clash with Arsenal.
We'll keep you up-to-date with all the coach has to say; he will certainly be asked about Cristiano Ronaldo.
Alex Pattle
27 August 2021 13:33
1630066078
Transfer news LIVE: Allegri reveals Ronaldo will leave Juventus
"Yesterday, Cristiano told me he has no intention of playing for Juventus anymore," Allegri said in a news conference on Friday, ahead of his team's Serie A meeting with Empoli on Saturday.
"For this reason, he won't be selected tomorrow," Allegri continued.
"Things change, it's a law of life. Juventus remains, which is the most important thing. Cristiano gave his contribution, he made himself available, now he leaves and life goes on.
"Cristiano is to be thanked for what he has done, also as an example amongst the youngsters, but as I said: We must move on."
Juve coach Max Allegri said in a news conference that the Portuguese forward will leave the club
Alex Pattle
27 August 2021 13:07
1630065171
Transfer news LIVE: Real Madrid extend Casemiro contract
Real Madrid have announced a four-year extension to Casemiro's contract.
The Brazil midfielder is now tied to Los Blancos until 2025.
A statement read: "Real Madrid and Casemiro have agreed to extend the player's contract, which will remain linked to the club for the next four seasons, until June 30, 2025."
Alex Pattle
27 August 2021 12:52
1630064520
Transfer news LIVE: Ronaldo has 'no intention' of staying at Juve – Allegri
Max Allegri has revealed that Cristiano Ronaldo told the Juventus coach he has "no intention" of staying at the club, with Manchester City closing in on a deal for the forward.
Alex Pattle
27 August 2021 12:42
1630063154
Transfer news LIVE: Richarlison not for sale, says Benitez
Following Sky Sports' earlier report that PSG will pursue the signing of Richarlison if they are to sell Kylian Mbappe to Real Madrid, Everton coach Rafael Benitez has insisted that the striker is not for sale.
In a press conference ahead of Everton's Premier League game against Brighton this weekend, Benitez said: "We are not considering selling him.
"He is our player, we are really pleased with him and we are happy.
"Hopefully he can score a lot of goals for us this year."
Brazil international Richarlison scored in Everton's 3-1 victory over Southampton in their Premier League opener this month.
The 24-year-old joined Everton from Watford in a £40million deal three years ago and is under contract until 2024
Alex Pattle
27 August 2021 12:19
1630061941
Transfer news LIVE: Kane turned down new Spurs contract this month
The Athletic have reported that Harry Kane in fact turned down the offer of a new contract from Tottenham Hotspur earlier this month.
The England captain signed a six-year contract in 2018, with no release clause included. As such, his attempts to engineer a move to Manchester City this summer fell flat, with Spurs chairman Daniel Levy standing firm.
But Tottenham wanted to amend the striker's existing deal this month, according to The Athletic, with Kane rejecting the offer.
Alex Pattle
27 August 2021 11:59
Register for free to continue reading
Registration is a free and easy way to support our truly independent journalism
By registering, you will also enjoy limited access to Premium articles, exclusive newsletters, commenting, and virtual events with our leading journalists
Already have an account? sign in
Join our new commenting forum
Join thought-provoking conversations, follow other Independent readers and see their replies