As it happened
ended
1502372376
Transfer news live: Chelsea hijack Tottenham bid, Manchester United close to full-back deal and Naby Keita latest
Follow the latest from the summer transfer window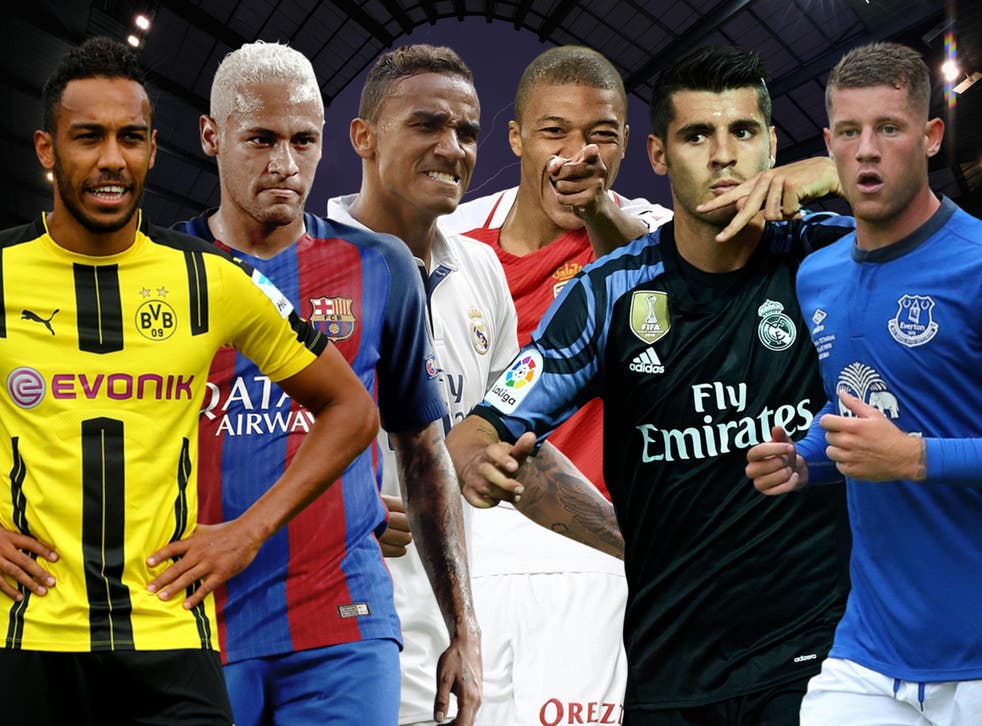 Liverpool have rejected a £90m offer from Barcelona for Brazilian midfielder Philippe Coutinho, but the fear is that the bid will not be the last from the Spanish club as they continue their search for Neymar's replacement.
The Independent confirmed on Wednesday night that Barcelona had offered €100m for 25-year-old Coutinho, who is believed to have expressed an interest in joining Barcelona.
However, Liverpool are continuing to dig their heels in and immediately rejected the offer.
Alexis Sanchez's future remains far from clear after Arsenal manager Arsene Wenger ruled the Chile international out for at least two weeks with a side strain, meaning he could not play for the Gunners before the end of the summer transfer window.
Manchester City remain keen on Sanchez, but Arsenal are incredibly reluctant to sell the 28-year-old to a Premier League rival, while Paris Saint-Germain continue to be linked despite their growing interest in Monaco striker Kylian Mbappe.
Finally, West Ham could move for Sporting Lisbon midfielder William Carvalho, with the 25-year-old valued at around £25m.
Follow the live news below...
Please allow a moment for the blog to load...
1502347026
Good morning and welcome to The Independent's transfer live blog, where we'll bring you all the latest news, done deals and breaking rumours as they happen, as well as look ahead to the first weekend of the new Premier League season.
Jack de Menezes
10 August 2017 07:37
1502347225
The big story overnight surrounds Liverpool, Barcelona and in-demand Philippe Coutinho. The Catalans have had a €100m [£90.2m) offer immediately rejected by the Premier League club, and will now wait for the attacking midfielder to push for an exit in order to make the move happen.
Here's Ed Malyon with the full story:
Jack de Menezes
10 August 2017 07:40
1502348348
With his future appearing to be sorted, Gareth Bale is ready to crack on with the new season and fight for his place in the starting line-up at Real Madrid. The Welshman was heavily linked with a move to Manchester United, but after Jose Mourinho confirmed their pursuit was over, it appears Bale will remain at the Bernabeu for at least another year.
Jack de Menezes
10 August 2017 07:59
1502349310
Alexandre Lacazette certainly has a lot to live up to after becoming Arsenal's new record signing, but the £52m striker has been given a glowing endorsement from club legend Thierry Henry.
Jack de Menezes
10 August 2017 08:15
1502350210
Why haven't Tottenham made any signings yet this summer?
Their head coach, Mauricio Pochettino, has revealed that a "clear philosophy and plan" is behind their transfer business this year, with the club ready to make their move in the coming weeks.
However, he's unlikely to be please with what Danny Rose has been telling the press...
Jack de Menezes
10 August 2017 08:30
1502350808
In an explosive interview with The Sun, Danny Rose has criticised Tottenham - the club he plays for - and their transfer policy of signing unknown players. The England international will have caused a massive stir back at his club after expressing a number of controversial opinions, with one of them being that he wants the club to stop signing "players you have to Google".
Read the full exchange here: 
Jack de Menezes
10 August 2017 08:40
1502351110
Arsenal will be without Alexis Sanchez for at least the first two weeks of the new Premier League season due to injury, but could the forward be off altogether before the transfer window shuts? The Gunners only have three matches left before deadline day, and despite Arsene Wenger insisting that the injury is genuine, there are certainly a few worried faces at the Emirates.
Jack de Menezes
10 August 2017 08:45
1502351564
Tottenham Hotspur defender Danny Rose has insisted he will leave Spurs to play for a northern team after claiming he deserves to be paid more money than he is currently earning.
Rose, who started his career in Leeds' youth team, moved to London to join Spurs at 16, where he has since established himself as one of the Premier League's finest left-backs.
The Independent reported on Monday that Manchester United were considering a move for Rose after growing frustrated in their negotiations for Gareth Bale and Ivan Perisic and the 27-year-old admitted he was aware that Jose Mourinho was still on the lookout for more signings this summer.
"I am reaching my peak and have probably only got one big contract left in me," Rose told The Sun in a revealing interview.
"I will say this too — I will play up north. I don't know exactly when, but I will get back up north and play some football somewhere. I moved away from home (from Leeds to Spurs) at 16.
"Yes I've got team-mates who have moved away from families in South Korea and Argentina, but I have been away for over ten years now and I don't get to see my mum that often.
"I am going to make it my priority before I retire to play football up there.
"Man United, more or less, are there [with their transfers] — although I hear Mourinho may want one or two more players — but I am sure he'd be happy with his squad."
READ MORE from the astonishing interview below!
Jack Austin
10 August 2017 08:52
1502356788
Chelsea lost Nemanja Matic to Manchester United in the summer, but it was nearly twice as bad for Antonio Conte. Willian has revealed that he held talks with United, only for the defending Premier League champions to block any chance of a move and ensure he remains at Stamford Bridge this season.
Here's what he had to say: 
Jack de Menezes
10 August 2017 10:19
1502359772
Brighton have agreed a club-record fee with Club Brugge to sign winger Jose Izquierdo, with talks expected to be completed later today. The recently-promoted Seagulls have now set a new record transfer fee three times this summer, with Chris Hughton looking to bolster his squad as they look to stay afloat this season.
Jack de Menezes
10 August 2017 11:09
Register for free to continue reading
Registration is a free and easy way to support our truly independent journalism
By registering, you will also enjoy limited access to Premium articles, exclusive newsletters, commenting, and virtual events with our leading journalists
Already have an account? sign in
Register for free to continue reading
Registration is a free and easy way to support our truly independent journalism
By registering, you will also enjoy limited access to Premium articles, exclusive newsletters, commenting, and virtual events with our leading journalists
Already have an account? sign in
Join our new commenting forum
Join thought-provoking conversations, follow other Independent readers and see their replies