Graduate jobs: Women more likely to land a top role than men, but less likely to apply, report finds
Findings come shortly after half the country's top graduate employers say they'll be forced to slash recruitment intake post-Brexit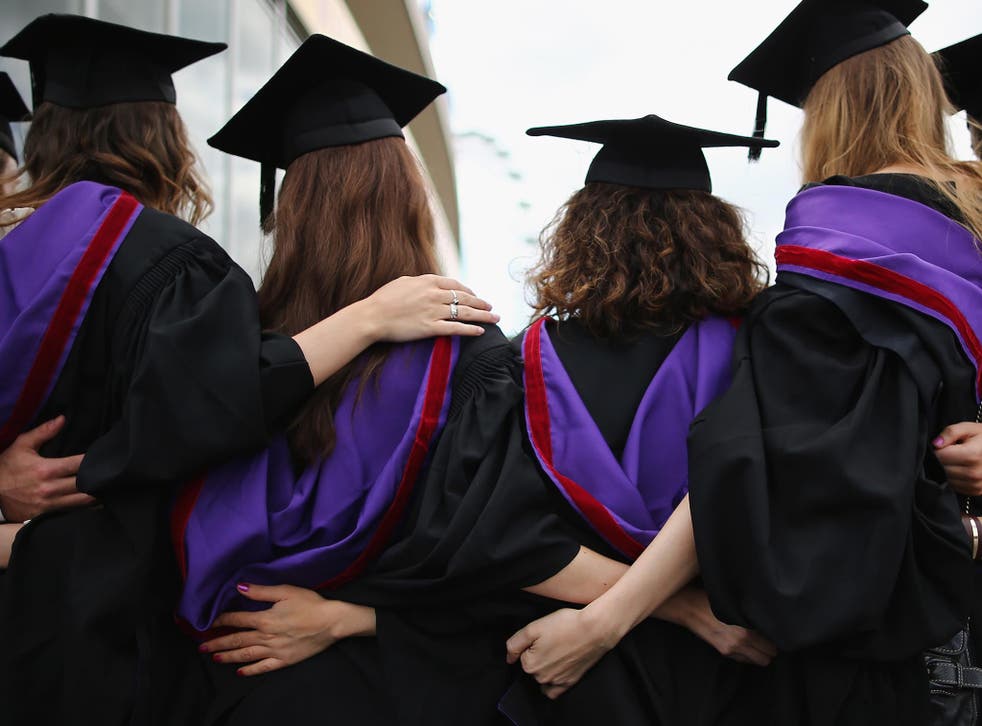 Women have more of a chance of doing well in the graduate job market than men, but not enough are applying, according to a new report.
Despite women making up 54 per cent of the student population, only 47 per cent apply to graduate schemes, the Association of Graduate Recruiters' (AGR) findings into diversity and inclusion show.
When women do apply, however, they are relatively more successful at getting job offers than men, averaging 49 per cent of hires.
Asking graduate employers about the diversity of their applicants as well as their hires, for the first time, AGR's report, overall, reveals that improving the gender diversity of graduate programmes is largely a challenge of attracting women in the first place.
The trend applies across the board; women are consistently more successful in the selection process regardless of which industry they apply to. If women do apply for graduate programmes, they have a better chance than men of getting through to the final stages.
The gender diversity challenge also varies by sector, according to the survey. While IT and engineering firms average 27 per cent and 25 per cent of female hires respectively, these sectors are doing relatively well compared with the 17 per cent and 15 per cent of female students studying those subjects.
Law firms – which average 58 per cent female hires – still have a significant gender diversity challenge, as 63 per cent of legal students are women.
Employers have also reported that student perceptions of their industry was one of their greatest challenges in attracting a more diverse workforce, with 83 per cent calling for sector-wide investment to tackle the gender issue.
Stephen Isherwood, chief executive at the AGR described how there are still "considerable barriers" despite investment to develop a more diverse graduate workforce. He said: "Improving gender diversity is less about changing selection processes and is largely an attraction challenge. Many female students don't apply for the top programmes when they should.
"Graduate employers want to hire women, there are lots of opportunities out there and these candidates are more likely to succeed, so we need to address why they're not applying. Industry-wide collaboration to tackle student perceptions will be a key step forward.
"We know women are hugely successful in the selection process, more so than, men. We just need them to realise it. We need to boost confidence and encourage more female graduates to reach their potential."
The report has come shortly after half of the country's top graduate employers told a study they would be forced to reduce their recruitment intake if Britain voted to leave the EU, citing the impact on the economy and, therefore, on the volume of business, general uncertainty, and a lower talent pool of EU graduates applying for jobs.
"British graduates are not protected, despite some employers shifting from EU to British graduates. The survey also reveals employers are worried at the prospect of losing access to the talent pool that they can already tap into," said one team member behind the study.
Join our new commenting forum
Join thought-provoking conversations, follow other Independent readers and see their replies