Exam results 2016: Only two-fifths of pupils plan on applying to university, new poll shows
Pupils seek more hands-on experience, as others cite the costs associated with higher education as reasons they will not be applying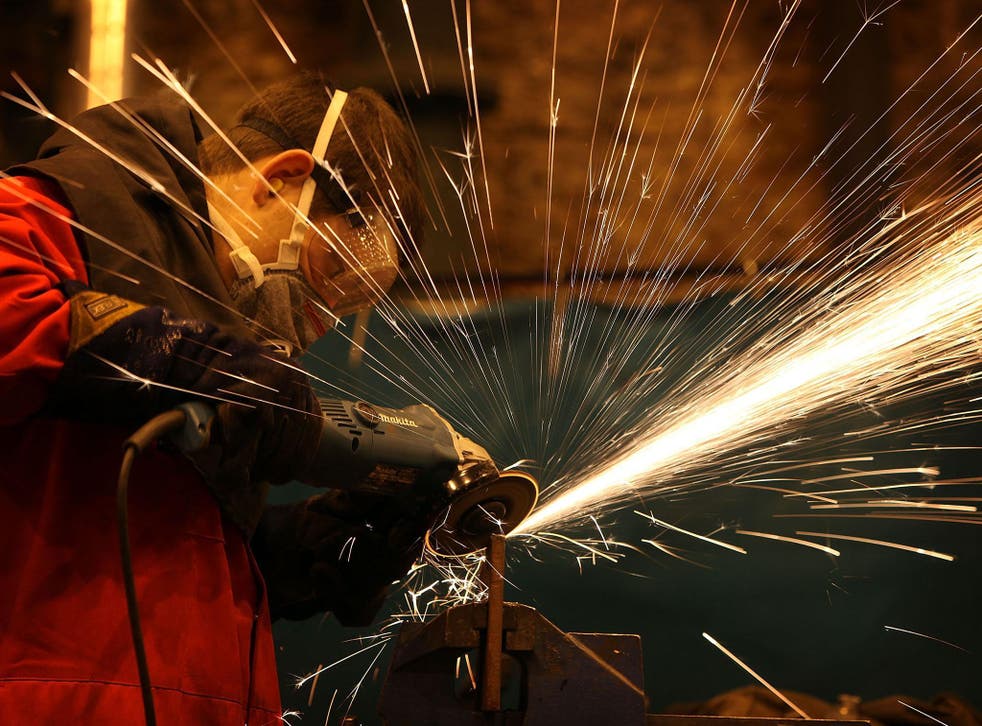 Only two-fifths of school pupils are planning on applying to university as attitudes shift away from higher education amid soaring costs, according to a new poll.
Days after 700,000 students received their GCSE results, only 38 per cent have said they'll be heading to university, while 30 per cent said they will no longer be applying. A third say they still don't know whether they will be applying or not.
The findings have come from NotGoingToUni - a site which highlights alternative career and education options for those who do not wish to head to university - which quizzed just over 2,100 young Brits aged 16 and over about their attitudes towards exams and moving forward, all of whom completed their GCSEs within the last two years.
From those who were unsure or not planning to attend university, 41 per cent said they'd rather acquire more hands-on experience, while a fifth said they can no longer afford it. Nineteen per cent were adamant they did not want to move away from family.
Young people's attitudes towards a higher education have changed considerably over the past year as tuition fees rise beyond £9,000 a year, maintenance grants for the poorest students are axed, and also as the Government makes a controversial U-turn on a student loan promise.
CEO of the site, Sharon Walpole, said it was "fantastic" to hear so many young people are already aware of the various options available to them, and that attitudes are changing around the idea they have to go to university following their GCSEs and A-levels.
Walpole added: "What we want to see is it becoming the norm that all schools and colleges are informing students of all of the options available to them, and providing them with the support they need to get to where they want to be. Tuition fees are high, are continuing to rise, and young people are now realistically weighing up their options about whether they consider the fees are worth the education they'll receive and the debt they'll be left with."
The number of students achieving passes at GCSE fell dramatically this year, despite a record number of pupils retaking their exams in the hope of achieving a grade C, with teaching groups blaming the Government's recent education reforms for poorer performance.
NotGoingToUni's survey has come just weeks after a report revealed the amount apprentices earn over the course of their lives is outstripping that of university graduates by up to 270 per cent in some sectors.
Mike Thompson, head of apprentices at Barclays, one of the companies to put the report together, described how the figures show quantifiably, for the first time, that apprentices are getting "a hidden pay cheque" through earning while working.
He added: "This bonus means they can fast track themselves to home or car ownership, as well as through their careers, without worrying about long-term student debt. Apprenticeships should be considered a viable and valuable career path and a genuine alternative to university, and these new figures strongly back that up."
New statistics from financial education group, The Money Charity, recently highlighted the state of student debt today; the class of 2016 debt bill is well in excess of £41,000 - 35 per cent of the average outstanding mortgage amount of £117,162. The charity's chief executive, Michelle Highman, said: "We worry these early, formative experiences of debt will leave a lasting legacy."
Register for free to continue reading
Registration is a free and easy way to support our truly independent journalism
By registering, you will also enjoy limited access to Premium articles, exclusive newsletters, commenting, and virtual events with our leading journalists
Already have an account? sign in
Join our new commenting forum
Join thought-provoking conversations, follow other Independent readers and see their replies