Graduate salaries do not justify tuition fee increase unless students went to Oxbridge or are doctors, report finds
Politicians who 'dangle the carrot' of an average lifetime earnings premium should be 'challenged for gross mis-selling'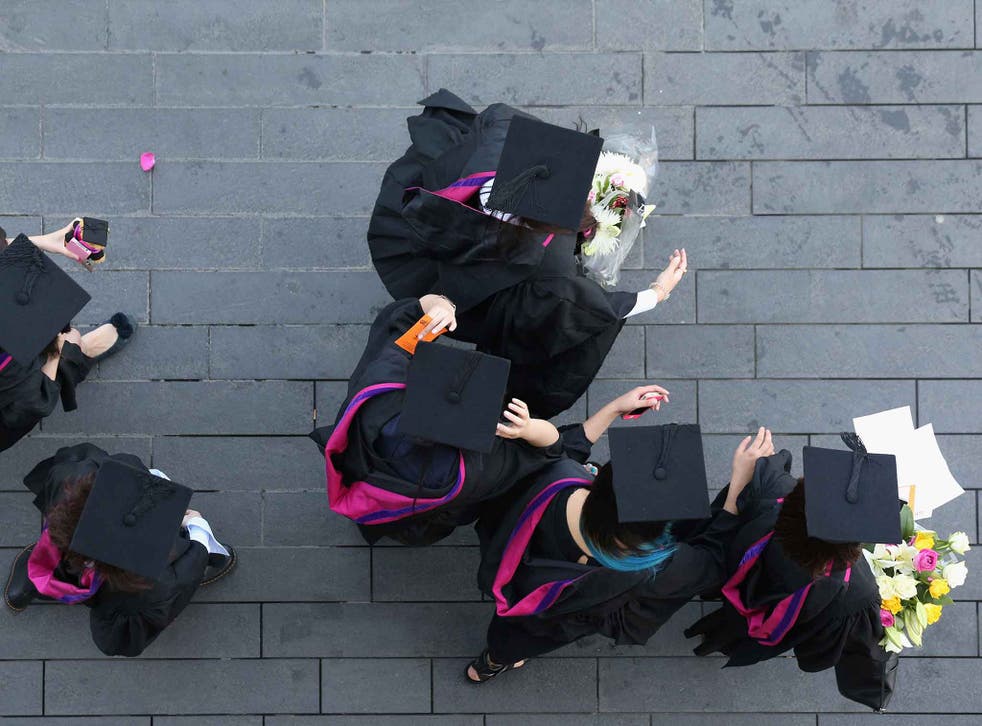 The Government must stop using the £100,000 average lifetime graduate earnings premium to justify increasing tuition fees because it applies only to a select group of Oxbridge graduates, says a new report.
By using the amount to defend changing student loan repayment thresholds also, the Intergenerational Foundation (IF) report says "there is no such thing," except for those with medicine or dentistry degrees.
Having dissected the "guaranteed bonus" of the lifetime graduate premium, Angus Hanton, IF co-founder, said any politician or policymaker who "dangles the carrot" of an average lifetime earnings premium should be "challenged for gross mis-selling."
He said: "Our research proves the current £100,000 graduate earnings premium so often touted equates to an 'annual bonus' of just £2,222 over 45 years of work, and is wiped out once National Insurance and Income Tax are taken into account. Furthermore, the premium is simply not enough to cover the interest accruing on the average loan.
"The current system is fuelling a self-perpetuating debt-generating machine which short-changes young people."
Hanton also said policymakers are likely to respond by "citing record-breaking graduate employment figures," adding: "But the issue is how much money graduates see in their pay packet - not the number of jobs filled that demand a degree."
The report has also shown heads of institutions have extracted a 50 per cent increase in pay and perks over the last couple of years at 25 higher education institutions, and 33 of them are now paid over £300,000 a year.
The report has come at the same time it has been announced students starting university in England will no longer be able to apply for grants for living costs - a move set to affect around half a million of the poorest students who relied on the grants to pay for living costs, plunging them further into debt post-university.
Liberal Democrat education spokesperson, John Pugh, said the grant-to-loan move was "disgraceful," adding: "It shows how little the Government understands about the challenges faced by many students from lower income backgrounds.
"Under the coalition, the gap between the numbers of rich and poor students applying to university has narrowed, with disadvantaged teenagers more likely than ever before to want to enrol.
"The Government's priority should be to continue tackling inequality in higher education but, instead, they are removing vital help in a move which will hurt those who need it most."
Students protesting for free higher education
The NUS also heavily-criticised the grant-to-loan change. Sorana Vieru, National Union of Students vice president of higher education, said: "It basically punishes poorer students simply for being poor, so they have to take a bigger loan than those students from privileged backgrounds.
"This change could put off students from underprivileged backgrounds from applying to university, particularly those who are very debt-averse. We already know mature students are even more debt-averse than younger students and BME [black and minority ethnic] students see student debt on a par with commercial debt."
However, defending the Tories' decision to axe the grants earlier this year, Universities Minister, Jo Johnson, said: "The change helps balance the need to ensure affordability is not a barrier to higher education, while ensuring higher education is funded in a fair and sustainable way."
Join our new commenting forum
Join thought-provoking conversations, follow other Independent readers and see their replies