How to use Siri to record your conversation if you are pulled over by police
It automatically pauses music, turns down the brightness, and sends a contact your exact location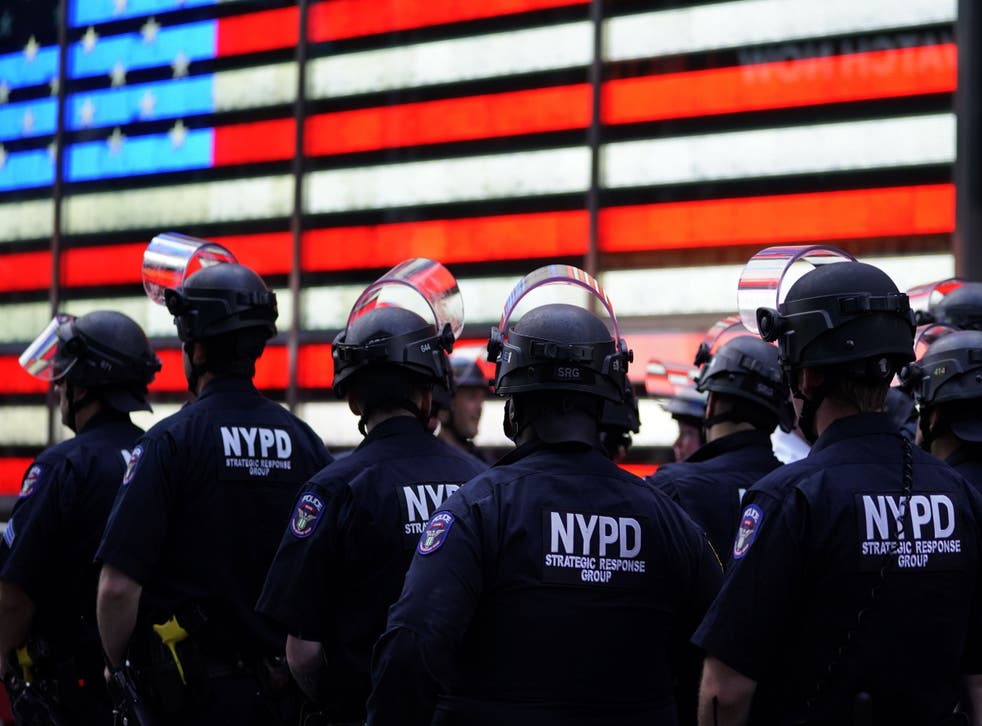 As protests continue both in the United States and the United Kingdom over police brutality and the death of George Floyd, an iPhone shortcut that allows users to quickly record interactions with law enforcement is becoming more popular.
The tool, which was created in 2018, uses Apple's Shortcuts app. This allows users to trigger a series of actions based on a single word, similar to Routines with Amazon's Alexa voice assistant.
Saying "Hey Siri, I'm getting pulled over" will automatically activate the program, which pauses any music that could be playing, turns down the brightness on the phone screen, and puts the device on Do Not Disturb.
It can also send a contact a text message, letting them know that you have been pulled over by the police as well as sending your exact location.
When the video stops recording a copy can be sent to that contact, as well as backing it up to online cloud storage such as Apple's iCloud or Dropbox.
Black Lives Matter protesters gather across the UK

Show all 79
The shortcut was originally posted to Reddit by Robert Petersen, who said at the time that "it seemed to me that if you're getting pulled over it couldn't hurt to have a recording of the incident ... The police these days in many places have body cams, so this could be the civilian equivalent."
To set up the shortcut, users will need to download he "Shortcuts" app on the iPhone.
The app will not let you add shortcuts until an existing one has been activated. To do that, tap the "Gallery" button on the bottom right of the screen and choose a shortcut to run.
Users will then have to go into their Settings app, navigate to "Shortcuts", and then toggle the "Allow Untrusted Shortcuts" switch.
After that, users can download Petersen's shortcut via the Safari browser and add it into the app.
As people protest, many other applications have seen a rise in users.
Downloads of the encrypted messaging app Signal, which recently introduced an in-app feature to automatically blur faces of people photographed, have increased significantly.
Citizen, which sends users location-based alerts and has been used to track police messages, has also seen an uptick in users.
Police scanner apps have also become more popular than Facebook and Instagram.
Register for free to continue reading
Registration is a free and easy way to support our truly independent journalism
By registering, you will also enjoy limited access to Premium articles, exclusive newsletters, commenting, and virtual events with our leading journalists
Already have an account? sign in
Register for free to continue reading
Registration is a free and easy way to support our truly independent journalism
By registering, you will also enjoy limited access to Premium articles, exclusive newsletters, commenting, and virtual events with our leading journalists
Already have an account? sign in
Join our new commenting forum
Join thought-provoking conversations, follow other Independent readers and see their replies