Brexit travel effects: Everything you wanted to know about holidays after UK leaves the EU
After the triggering of Article 50, the UK is in the departure lounge, destination unknown. Simon Calder tackles the difficult and unanswered questions about the impact of Brexit on travellers, from cheap flights to health care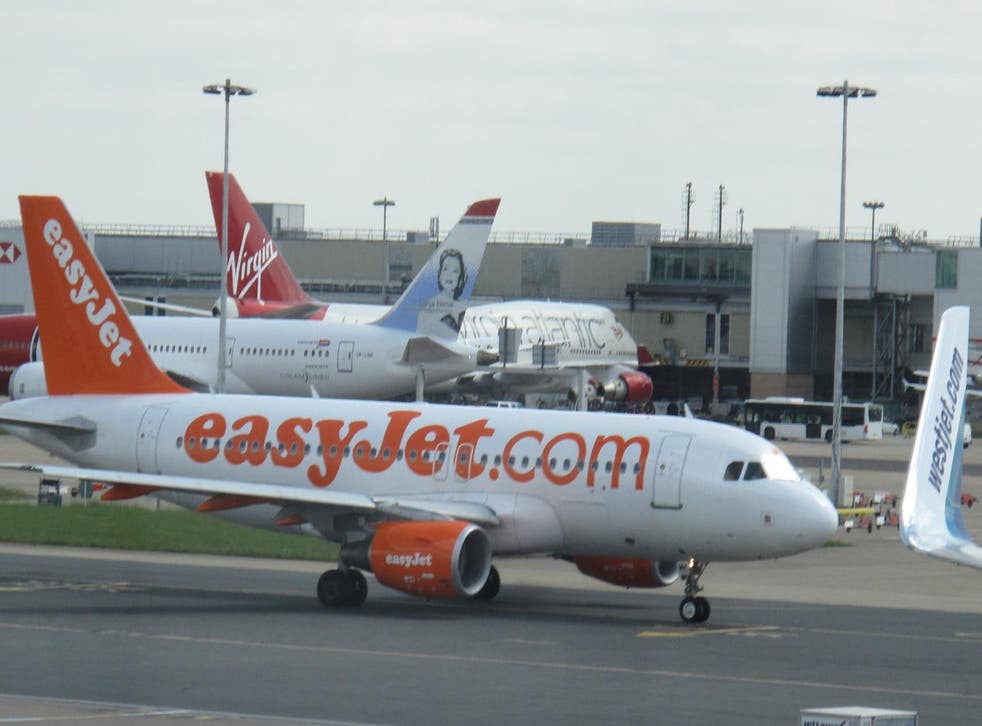 Will we lose the right to cheap flights?
The no-frills revolution which began in 1995 has seen the UK's easyJet and its Irish rival Ryanair become the giants of budget aviation. Both airlines have vast pan-European networks that take advantage of the "open skies" arrangement that allows any carrier to fly on any route within the EU.
The transport secretary, Chris Grayling, said: "It is inconceivable that planes will stop flying. It is not going to happen." Speaking to The Independent, he said: "I'm hoping for a positive open skies arrangement with the European Union."
But Willie Walsh, chief executive of IAG — which owns British Airways, Aer Lingus and the Spanish airline Iberia — said: "I fear Europe will see this as an opportunity to damage the UK.
"The idea we're just going to go in and say 'here's what we want, now give it to us,' is naive."
It is possible that Italy, for example, with a weak national carrier in the shape of Alitalia, might block open skies for post-Brexit Britain. Bilateral treaties would need to be negotiated, adding a vast amount of complexity and cost.
​Ryanair, whose biggest nation for operations is Britain, had warned that the UK could be left without any flights to/from Europe from March 2019. But Ryanair's marketing director, Kenny Jacobs, now says: "We think good progress has been made in the past two months. The British Government has sent out their blueprint for transition and that's got some positive signs for the industry. That means that until the end of December 2020, the status quo remains the same."
"What happens after that transition agreement from 1 January 2021 is less certain. The signals are more negative than we would like."
Brexit could even impact transatlantic flights. UK-US open skies are a subset of the European Union's access arrangements, and may need to be renegotiated.
But John Holland-Kaye, chief executive of Heathrow, believes: "We do have a strong negotiating position.
"In aviation there is a consensus to maintain open skies and common standards. The government sees aviation as the enabler to all other industrial sectors."
What happens to our passports from now onwards?
Existing British passports bear the statement "European Union" at the top of the front cover, in accordance with EU policy on travel documents. Every UK passport issued between now and the day we formally leave the EU will continue do so. All will be valid for the full 10 years (or five for children) as normal. But even though the document remains the same, its power will wane from the day we leave: it will cease to be an EU passport.
Immediately after 29 March 2019, all that will happen is that the embossed words "European Union" at the top of the front cover will be removed, along with the same words (and translations into Welsh and Gaelic) on the first proper page.
Based on the number of passports issued between April and September 2016, The Independent estimates that four million new passports will take this temporary form.
By October 2019, new British passports will revert to dark blue covers with gold lettering – like those first used in 1921.
The immigration minister, Brandon Lewis, said: "Leaving the EU gives us a unique opportunity to restore our national identity and forge a new path for ourselves in the world.
The replacement blue UK passport will be identical in size to the existing EU document; this is stipulated by the International Civil Aviation Organization based in Montreal, not by Brussels. So anyone who voted "Leave" hoping for a return to the days of an old hard-cover British passport is sadly mistaken.
How will border formalities change on trips to Europe?
With an EU passport, as the British travel document currently is, there are currently minimal formalities. If you're travelling to Europe by ferry or train, you just need to show your UK passport. Airlines have to collect "advance passenger information" to provide to national governments for security purposes, but the process is light touch. And of course British passport holders can use the "fast-track" lanes for EU citizens and a few other lucky nationalities.
But after Brexit, red tape for travellers is likely to get significantly more tangled, with UK passport holders needing to apply online to visit Europe.
The European Commission has ambitious plans for a European Travel Information and Authorisation System (ETIAS). This is aimed at nationalities who currently don't need visas — including UK citizens after Brexit.
The plan is largely to emulate the Esta scheme that the US set up in the wake of 9/11 to evaluate prospective visitors. You are likely to have to go online to enter all your personal data (name, date and place of birth, etc) and details of the travel document you plan to use.
According to the latest proposals, you will also need to answer questions "relating to public health risks, criminal records, previous refusals of entry/an order to leave the territory of a Member State".
Your data will then be compared a whole range of security databases before a decision is made about whether you can apply for entry.
Having been granted permission, your problems are probably only just beginning. The Commission is also proposing an entry-exit system (EES) that "will apply to non-EU nationals, both those that require a visa and those that are exempted, travelling to the Schengen area." Travellers will have to submit to fingerprint checks and to having their photograph taken. This will increase the cost as well as complexity of holidays and business trips.
It is likely that users will need to pay for the cost of the service. Experience with the US Esta scheme as well as similar initiatives indicate that scam websites will blossom, charging many times the correct sum.
Besides tougher passport control, travellers can expect more scrutiny from customs officials, both travelling to Europe and returning home. The "blue channel" may cease to exist, and strict limits re-imposed on goods that can be taken across borders.
Could duty-frees make a comeback?
Yes, that is very likely. Since 1999, travellers have had no rights to duty- or tax-free purchases if they are remaining within the EU. After Brexit, Europe will revert to the same status as the rest of the world — with travellers able to buy cheap drink and tobacco in limited quantities for transportation abroad.
What will replace the EHIC scheme?
The European Health Insurance Card (EHIC) is one of the more tangible benefits of European Union membership. It entitles all EU citizens to public health care on the same basis as local people in all other countries in the union.
The "same basis" generally means nearly free medical treatment, with some charges made in certain countries for things like prescription drugs.
At a Brexit Select Committee session, Labour's Hilary Benn asked the Brexit Secretary, David Davis to confirm that UK citizens would no longer have access to the EHIC. Mr Davis responded "I think that's probably right," and conceded: "I haven't looked at that one."
If it were to end, travel insurance premiums would rise in line with the cost of claims. Older people, particularly those with pre-existing medical conditions, would be disproportionately affected.
Abta, the travel association, maintains that Brexit should not mean that we lose reciprocal medical care rights — and gives the example of Switzerland, which is not a member of the EU but which is a member of the scheme.
In June 2017, it appeared that the Mr Davis had come round to that view, and said he was keen for the EHIC benefits to continue beyond Brexit.
What about mobile phone roaming charges?
All extra charges for phone calls, texts and internet use on mobile phones within the EU have been eliminated.
Once the UK leaves the European Union, it is uncertain what deal, if any, might replace it. Certainly, mobile-phone providers would welcome the chance to reintroduce roaming charges for British visitors to Europe and Europeans coming to the UK.
This article was revised in July 2017 in the light of developments on EHICs and roaming charges, and again in March 2018 with new information on passports and aviation
Register for free to continue reading
Registration is a free and easy way to support our truly independent journalism
By registering, you will also enjoy limited access to Premium articles, exclusive newsletters, commenting, and virtual events with our leading journalists
Already have an account? sign in
Register for free to continue reading
Registration is a free and easy way to support our truly independent journalism
By registering, you will also enjoy limited access to Premium articles, exclusive newsletters, commenting, and virtual events with our leading journalists
Already have an account? sign in
Join our new commenting forum
Join thought-provoking conversations, follow other Independent readers and see their replies