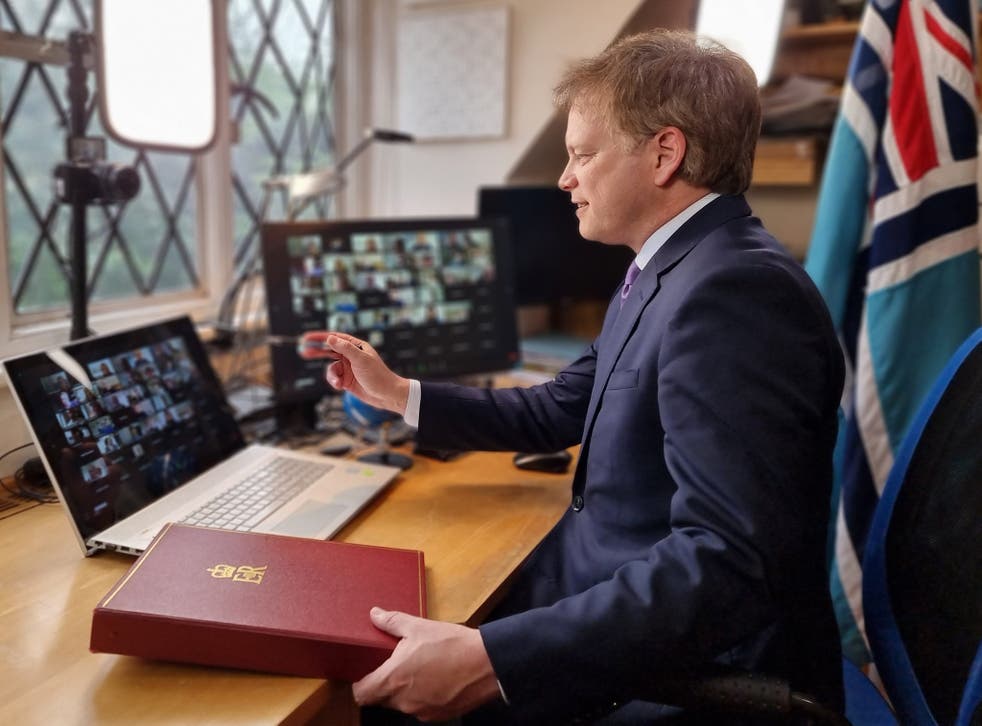 Whatever happened to the first Global Travel Taskforce?
Exclusive: Proposals on quarantine exemptions for business travellers and 'safe transit' airports appear to have been dropped
Simon Calder
Travel Correspondent
Wednesday 03 March 2021 18:42 Comments
As work begins on the revived Global Travel Taskforce, aimed at "restarting international travel in a safe and sustainable way," many questions remain about the original project.
The first Global Travel Taskforce reported in November 2020, with a series of recommendations to allow business, family and holiday trips to and from the UK to begin as the coronavirus pandemic eases.
The co-chairs were the transport secretary, Grant Shapps, and the health secretary, Matt Hancock. They promised: "We will develop proposals at pace."
One aspect, "Test to Release," has been deployed in England – allowing arrivals to reduce self-isolation from 10 days to five, though with the need to arrange a total of three Covid tests.
Yet progress on other recommendations appears to have been minimal.
The first report identified the need for "a global framework for validating test results and vaccination records". It noted: "The global harmonisation of measures will simplify travel between countries, strengthening public confidence in international travel and enable travel to be more quickly reestablished between countries."
While the government says it is working with other countries to develop a "vaccine passport," the 20 million-plus British adults who have had at least one vaccination have not been given documentation that is likely to support international travel.
The taskforce proposed that "a model in which the traveller undertakes a self-isolation period before travel, followed by a test, could be adopted with partner countries".
The aim was to re-open nations closed to UK residents due to other countries' Covid border restrictions; to provide consumers with more choice about how they travel while still protecting public health effectively; and to create a model that could be rolled out globally.
But nothing has emerged from this proposal – nor from the ideas to offer short-stay self-isolation exemption for incoming business travellers. 
"An exemption for short-term business trips from the need to self-isolate on arrival would clearly have a major beneficial impact," the taskforce concluded.
Neither has the concept of "tour bubbles" for inbound visitors been followed up.
Many returning British travellers over the past nine months have been forced to self-isolate because they have changed planes in locations that trigger UK quarantine – which, over time, have included Amsterdam, Dubai, Istanbul and Madrid.
While many other countries have allowed brief transit stops on journeys between low-risk nations, the UK has not.
Even an hour at an airport in a high-risk nation, where almost all contacts are with non-residents, obliged the traveller whose journey had begun in a low-risk country to self-isolate.
The taskforce vowed to "investigate measures to facilitate safe transit".
"We will explore ways that transit could be safely facilitated, in line with public health requirements, without passengers needing to self-isolate on return to the UK," the report said.
The Department for Transport (DfT) points out that now all arrivals to the UK are required to go into quarantine, the issue is currently irrelevant.
The original taskforce expressed serious concern about cruise holidays, saying clarity on the conditions for starting voyages was "vital". 
Cruise firms could then "undertake effective financial forecasting for their businesses (and ensure financial viability); communicate with clarity to their crew, supporting travel supply chain and customers; secure future bookings for 2021 and beyond; and plan for operational restart".
But the Foreign Office continues to warn against cruise travel, and the only certainty appears to be that no international leisure journeys will be permitted before 17 May.
P&O Cruises has abandoned all plans for European cruises before the autumn, and instead will deploy vessels on UK itineraries.
A DfT spokesperson said: "The government set up the Global Travel Taskforce to restart international travel in a safe way when the time is right.
"As part of that work, we will be reviewing the recommendations in the current context and remain committed to implementing those which remain relevant."
Register for free to continue reading
Registration is a free and easy way to support our truly independent journalism
By registering, you will also enjoy limited access to Premium articles, exclusive newsletters, commenting, and virtual events with our leading journalists
Already have an account? sign in
Join our new commenting forum
Join thought-provoking conversations, follow other Independent readers and see their replies