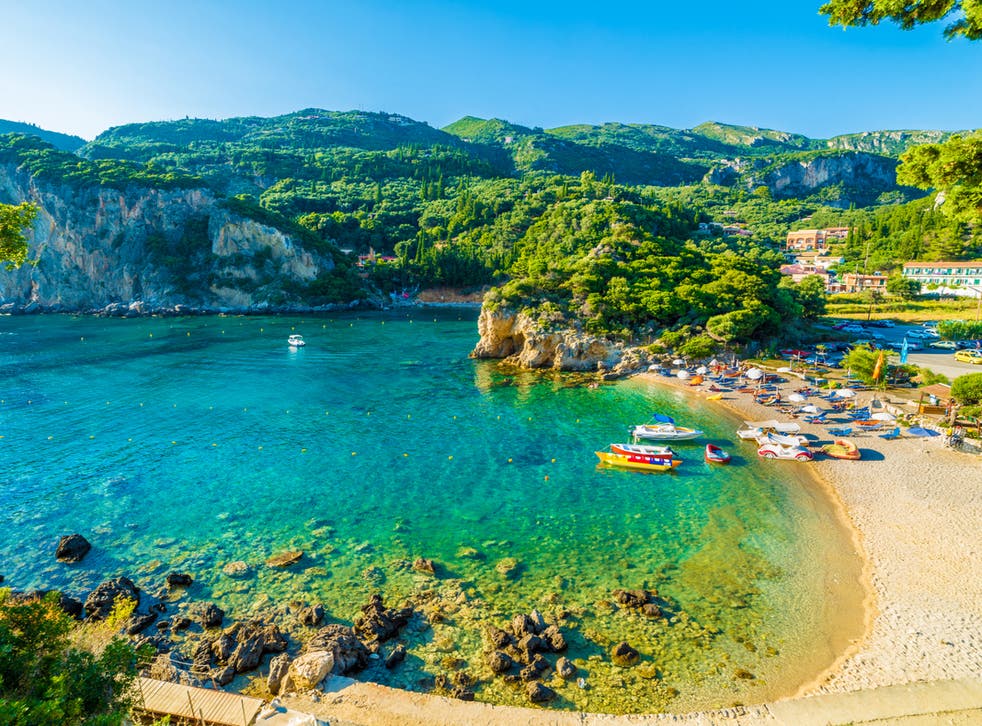 Where can we go on holiday in Europe this summer if the travel ban lifts?
A number of countries have given dates from when Britons will be welcome
Helen Coffey
Wednesday 24 March 2021 11:07 Comments
As the 2021 roadmap out of lockdown progresses, there a still of number of unknowns when it comes to travel.
England has given a date of 17 May as the first possible point from which foreign holidays could start, with a final decision to be announced by the Global Travel Taskforce on 5 April.
Meanwhile, government ministers are saying it's "too soon" to book an international trip; Sage scientists are pronouncing holidays should be off the cards until the end of the summer; and the devolved nations of Scotland, Wales and Northern Ireland have yet to give a firm date for holidays abroad, although all have indicated they may well be more cautious than England.
There are still many bridges to cross, not least the current mandatory quarantine requirement for all returning travellers, either at home or in a hotel if they arrive from a "red list" country. A third wave of coronavirus infections in Europe, with potential new variants, could also put paid to the 17 May provisional restart date.
That being said, if the recreational international travel ban does lift this spring, a number of countries have already stated their intention to welcome back British travellers. Here's where Britons will be able to visit in Europe if everything goes according to plan.
Read more: 
Spain
Britons favourite holiday spot is lifting its ban on British visitors from 30 March.
The ban, put in place just before Christmas 2020, was imposed to halt the spread of Covid-19 variants.
Visitors will be required to present a negative Covid test – either PCR, TMA or LAMP – taken within 72 hours of departure, but will not be required to self-isolate on arrival.
Separately, Spanish officials have indicated that the country hopes to have a vaccine passport scheme for inoculated travellers up and running by mid-May.
However, vaccine passports won't be mandatory for entry, according to the tourism secretary of state, Fernando Valdes. It's understood that Britons who haven't been vaccinated will need to present a negative Covid test instead.
Greece
From 14 May, tourists may enter Greece without any quarantine requirement as long as they provide proof of full vaccination, Covid-19 antibodies, or a negative test.
Speaking at the International Tourism Fair ITB Berlin on 9 March, Greek Tourism Minister Haris Theoharis said that the country was "more than optimistic" and "ready" to receive visitors.
"We aim to open tourism by 14 May, with specific rules and updated protocols. Until then, we will gradually lift the restrictions if conditions allow," he said, adding that those working in the Greek tourism industry would be prioritised for vaccination after the vulnerable.
A pilot programme for reopening tourism is likely to start in April, open to EU residents and third countries with advanced vaccination rollouts, such as Israel.
Cyprus
From 1 April, visitors from the UK will be admitted to Cyprus if they take a test in advance.
On top of this, the island's deputy tourism minister, Savvas Perdios, told the Cyprus News Agency that people from the UK who have had the vaccine will not need to undergo tests or quarantine from 1 May.
UK news in pictures

Show all 50
He said: "We have informed the British government that as of 1 May we shall facilitate the arrival in Cyprus of those British nationals who have been inoculated with vaccines approved by the European Medicines Agency, so that they can come here without needing a negative test and without needing to quarantine."
But unvaccinated travellers will be allowed in too. "Everybody is going be allowed to fly," Mr Perdios told The Independent. "We will be categorising the UK into one of three categories: green, orange or red. If the UK is in a green category then no testing is required. If it's in an orange category, a test in advance is require. And if it's in a red category then a double test is needed: one in advance and one upon arrival."
Portugal
Portugal will also welcome British tourists this spring and summer.
Tourists must either present a vaccination certificate or a negative Covid-19 test to enter from 17 May, the country's tourism minister told BBC Radio.
Rita Marques also said that vaccine passports should be an international solution, rather than just within Europe, and that Britons should be able to participate.
Separately, the Portuguese island of Madeira is already letting in fully vaccinated or recovered holidaymakers.
To be eligible, tourists must prove their status through one of two documents: proof of Covid-19 recovery in the last 90 days, validated by the respective country of origin, stating the name, date of birth, health number, type and date of the test and explicit mention of 'recovered'; or the official vaccination certificate, including the date of the two doses taken and respect for the immunisation period according to instructions for each vaccine.
Estonia
The Ministry of Foreign Affairs currently imposes 10 days of quarantine on arrivals from abroad, with exceptions made only for low-risk European countries.
Arrivals from the UK are required to spend two weeks in self-isolation – though this can be halved by taking a free Covid test after seven days.
'Reckless' to book foreign holiday, minister says
However, the government has now eased its rules for people who are presumed to have acquired some immunity to coronavirus either through infection or vaccination.
The ministry said: "Starting from 1 February, the 10-day self-isolation and Covid-19 testing are not mandatory for individuals, including those arriving from the United Kingdom of Great Britain and Northern Ireland or a third country, who: (1) have suffered from Covid-19 and no more than six months have passed since they have been declared cured; (2) have undergone Covid-19 vaccination and no more than six months have passed since its completion."
Romania
Romania's National Committee for Emergency Situations (CNSU) announced that people coming from countries or areas of high epidemiological risk, or who have come into direct contact with someone who's tested positive for Covid, are exempt from quarantine measures if they are fully vaccinated.
That means they've had two doses of the vaccine, and at least 10 days have passed since the second dose was administered before arrival into Romania.
The changes apply to visitors from the UK, who are otherwise required to quarantine for 14 days, as well as show evidence of a negative Covid test taken within 48 hours of travel.
Iceland
In a bid to boost tourism, the Icelandic government confirmed that, from 18 March, those who've had both doses of a vaccine approved by the European Medicines Agency can enter the country without needing to get tested for coronavirus or undergo quarantine.
"The Icelandic government has announced that all those who have been fully vaccinated against Covid-19 will be allowed to travel to Iceland without being subject to border measures, such as testing and quarantine," the government said in a statement, reports Reuters.
Previously, this exemption only applied to vaccinated travellers from EU countries.
But now, all visitors who've been jabbed will be welcome, including those from the UK.
"From 18 March this exemption will apply to citizens outside the Schengen area, including the UK and USA," said the statement.
Poland
Poland has already lifted quarantine requirements for travellers who have received both doses of the Covid-19 vaccine.
Visitors travelling from abroad who can provide proof of both jabs will not be required to quarantine upon arrival.
Those who can show proof of a negative Covid-19 test, taken within 48 hours before crossing the Polish border, can also bypass the restrictions.
Register for free to continue reading
Registration is a free and easy way to support our truly independent journalism
By registering, you will also enjoy limited access to Premium articles, exclusive newsletters, commenting, and virtual events with our leading journalists
Already have an account? sign in
Join our new commenting forum
Join thought-provoking conversations, follow other Independent readers and see their replies