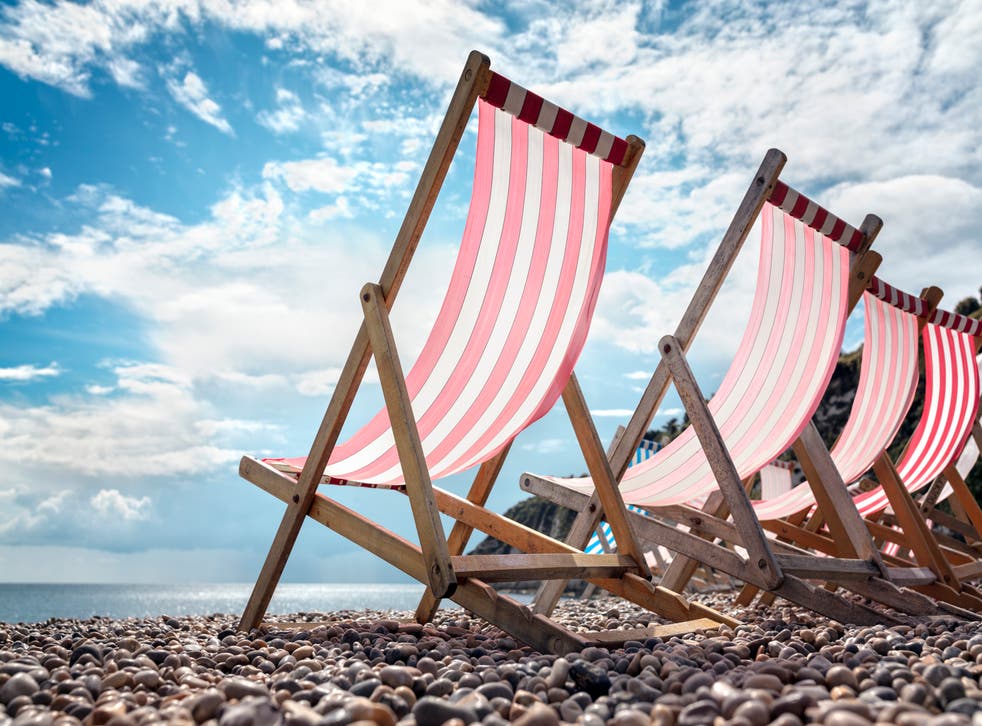 Travel news: domestic holidays get the go-ahead
Domestic holidays are allowed in England from today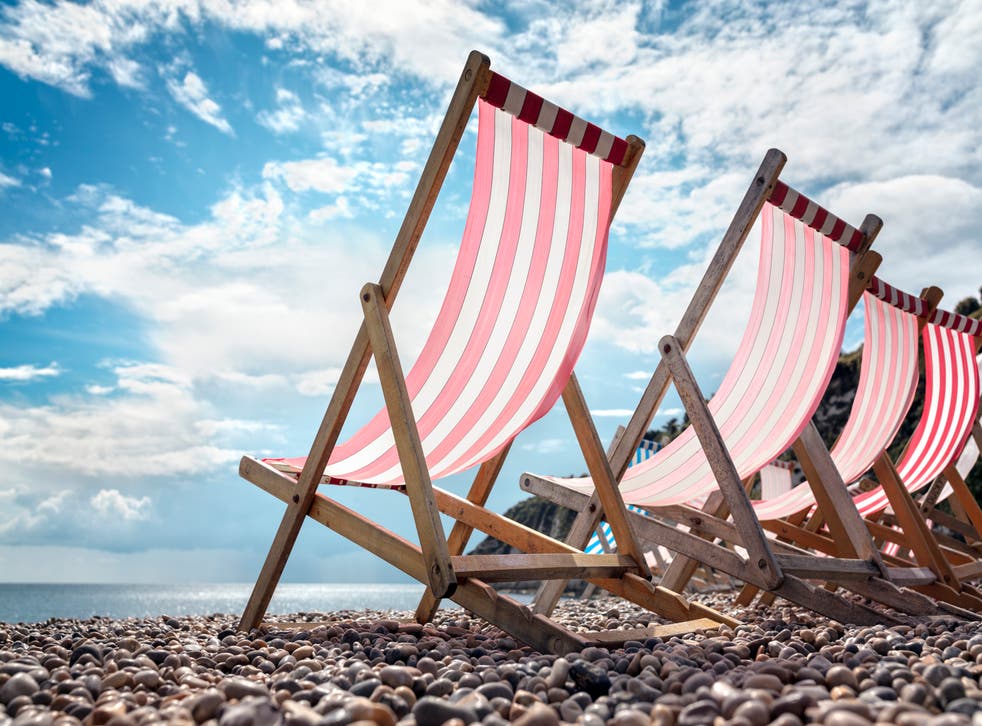 It's getaway day! According to the government's roadmap out of lockdown, domestic travel to "self-contained accommodation" is permitted from today, 12 April.
It means, after more than three months of lockdown, overnight stays in Airbnbs, campsites and caravan parks and some holiday parks – including Center Parcs – are permitted for one household or social bubble only.
Thousands of holidaymakers are expected to head off on trips today.
Follow as The Independent's travel desk heads off on domestic adventures...
1618214514
Everything you need to know about domestic travel
Here's a handy digest of everything you need to know about what travel rules are changing today: what you can do, where you can go and with whom.
Cathy Adams
12 April 2021 09:01
1618212292
Train stations gear up for a busy day
Commuter trains to London appear to be busier than they have done for months.
Overall passenger numbers on Britain's railways have been at or below 25 per cent of pre-pandemic levels since the third lockdown began. By far the highest proportion of journeys are to and from London.
While final figures will not be in for 10 days, anecdotal evidence suggests stations are significantly busier than over the past two weeks; the "stay at home" rule in England was lifted on 29 March. 
As the Monday morning rush hour got under way, station staff said they were seeing many more passengers. Train operators have increased the number of trains running from 70 to 75 per cent of pre-pandemic levels.
Robert Nisbet, director of Nations and Regions for the Rail Delivery Group, said: "Rail companies are pulling out all the stops so that people can travel with confidence as restrictions ease, with continued extra cleaning, more services, high levels of face mask wearing and ventilation that refreshes air in the carriage at least every 10 minutes.
"We are advising that people to travel at quieter times [and] leave longer for their journey."
Simon Calder
12 April 2021 08:24
1618214952
The weather isn't looking great for a domestic holiday...
If you're heading off to stay overnight somewhere in England, wrap up warm: chilly temperatures are forecasted today.
The Met Office has said Monday morning will be bright in the north, while areas in the southern half of the UK are likely to be hit by a rain front moving eastwards throughout the day.
Following a cold April weekend where many areas experienced a light dusting of snow, temperatures of between 0C (32F) and -2C (28.4F) are expected in the early hours of the morning across Britain.
Heavy rain and hill snow is also forecast for Northern Ireland and west Wales in the morning.
Additional reporting by PA
Cathy Adams
12 April 2021 09:09
1618215492
Train bookings for this week have increased 135 per cent compared to last month, according to data from the Trainline.
And since last week, sales via the booking platform have spiked 52 per cent, as people in England travel to make the most of their new-found freedom.
Domestic stays are permitted from today in England, for the first time since the start of January.
The destinations that have seen the most growth, according to the platform, are Blackpool Pleasure Beach; St Ives; Clacton-on-Sea; Penzance; and Brighton.
Cathy Adams
12 April 2021 09:18
1618216266
Meanwhile on the continent...
France has banned short domestic flights where passengers can take the train instead.
French lawmakers passed the measure to scrap routes where the same journey can be completed by rail in under two and a half hours on 10 April.
The aviation industry has criticised the move after one of the toughest ever years for the aviation industry, while some climate campaigners say it doesn't go far enough – a citizens' climate forum set up to advise the government originally proposed to abolish flights where the equivalent train journey took under four hours.
Helen Coffey has the report.
Cathy Adams
12 April 2021 09:31
1618218515
As England opens up today, a scientist has warned there will "never be zero risk" of catching Covid-19, even if all precautions are followed.
People should continue to follow guidelines including mask wearing a social distancing, Dr Mike Tildesley, reader in infectious disease modelling at the University of Warwick said.
Dr Tildesley is a member of the Government's Scientific Pandemic Influenza Group on Modelling (Spi-M).
Asked what the effect of reopening may have on infection rates, Dr Tildesley told Times Radio: "It's hard to tell categorically but I think we do need to remember that with any form of reopening there's going to be more mixing, and so we might expect that that could lead to higher risk.
"This is exactly why this road map has got five weeks in between the next couple of relaxations - it gives us enough time to monitor what happens if we do start to see a concerning rise in cases, and more importantly if we see a concerning rise in hospital admissions and people sadly dying from the disease.
"We might expect it could have a resurgence, but it's really really important therefore that people follow the rules that are in place with this relaxation.
"All the signs are pretty good at the moment - cases have been going down for many weeks now, we're seeing hospital admissions and deaths go down to very low numbers, and we really hope that continues.
"It is great news that people can get out and go to non-essential shops and go to pubs and restaurants and so forth. But of course follow the guidelines that is still in place."
Additional reporting by PA
Cathy Adams
12 April 2021 10:08
1618220694
The Independent's Helen Coffey is off on her first overnight stay in seven months, to the Cotswolds.
Cathy Adams
12 April 2021 10:44
1618220793
Meanwhile, at Chessington...
Britain's newest theme-park ride launched its first paying passengers into near-earth orbit – or at least 82 feet above the London suburbs – just before 10 am.
The long-established Rameses Revenge at Chessington World of Adventures has been replaced by Croc Drop – "a 25m [8 feet] drop tower plunging into the jaws of Ancient Egyptian croc god, Sobek".
Chessington and other theme parks have reopened after months of lockdown.
Joanna Teasdale, the marketing director at the southwest London attraction, said: "We are all very, very excited. This is the day we've been waiting for, for so long."
Many of the rides were covered with a fresh dusting of snow.
Simon Calder
12 April 2021 10:46
1618223720
Rental platform Vrbo has revealed its top staycation destinations for this summer, which still have availability.
The top choice is Kent, home to many gorgeous beaches and seaside towns including Margate and Deal.
Next is Tyne and Wear, home to industrial cities of Newcastle and Sunderland as well as beaches ripe for surfing.
London came third (having topped the site's list of best staycations in 2020), followed by Portsmouth, Edinburgh, York and Nottinghamshire.
Cathy Adams
12 April 2021 11:35
1618224249
National Rail website removes greyscale
The National Rail Enquiries website came under fire this weekend after switching to black "as a mark of respect" for the Duke of Edinburgh, who died on Friday.
The decision was met with anger and derision by rail users.
Morgan Hay tweeted: "I thought it was just a joke on Twitter at first, but no: National Rail Enquiries really have greyscaled their website in mourning.
"Hope no visually impaired people need to catch a train this week!"
Cathy Adams
12 April 2021 11:44
Join our new commenting forum
Join thought-provoking conversations, follow other Independent readers and see their replies