The government has found a magic money tree for NHS operations, but not adequate pay rises?
Please send your letters to letters@independent.co.uk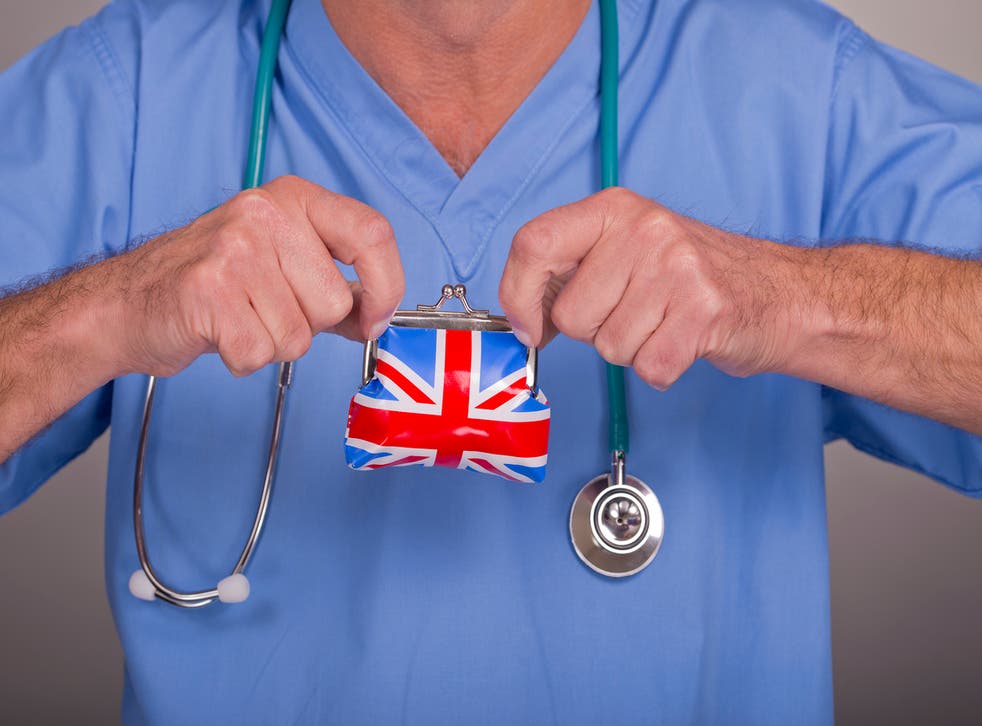 As part of his boosterish agenda, Boris Johnson has promised that the NHS will receive all the money it needs to deal with the backlog of operations and treatments. Funny that, when only a few weeks ago he said there was not enough money to pay more than the miserly 1 per cent offered to NHS staff. Now that he has found another magic money tree perhaps he would like to explain where all the extra doctors, nurses and ancillary staff will come from?
G Forward
Stirling
Side by side
What a display of childish petulance for tomorrow (17 April), princes William and Harry not to walk together at their grandfather's funeral. Combined with the prohibition on Prince Harry being denied the right to wear his uniform despite having seen real active service whilst based at Camp Bastion in Afghanistan; let alone his pioneering work setting up the Invictus Games. Just speak to his service colleagues to get the measure of the man.
Peter Smith-Cullen
Norfolk
Future lobbyists
Your editorial on Thursday ends with this paragraph: "It would be hard to avoid wondering whether, on some distant day when they have retired from a great reforming Labour administration, Sir Keir Starmer, Angela Rayner or Ed Miliband, might too find themselves at the centre of some scandal. There does seem to be something of a pattern."
So ask yourself, did the most recent incumbents Gordon Brown or Jeremy Corbyn warrant such a comment or were they exemplary in their actions?
Hedley Baldwin
Address supplied
NHS expenditure
So Nicola Sturgeon, if the SNP Scottish parliament manifesto is to be believed, intends to increase NHS spending by additional billions of pounds plus giving us all a host of freebies over the next few years – while freezing income tax. Those in Scotland, who don't believe the nationalist leader walks on water, could surely be forgiven for wondering how this miracle will be performed.
We learn from the respected Institute for Fiscal Studies that spending on public services in Scotland is 30 per cent higher than in England, largely as a consequence of the vagaries of Westminster's Barnett Formula.
If Westminster increases NHS and other spending, as it promises to do, then Scotland will consequentially benefit, again via the Barnett Formula. However, the SNP leader intends to secure independence over the coming years. So no more Barnett Formula cash from the UK – calling into question Ms Sturgeon's ability to provide much-needed additional post-pandemic NHS expenditure plus seemingly endless freebies. That is unless Scotland's 2.5 million taxpayers' pockets are immeasurably deep.
Martin Redfern
Melrose
Daily cartoon
I have always known Dave Brown to be a brilliant cartoonist, but he surpasses himself with today's image (16 April) linking two ignominious events in US history with what will surely become a third – thank you for brightening my day.
David Stone
Weymouth
Industrial affairs 
About this time a year ago HRH the Duke of Edinburgh publicly commended the key workers such as the retail and food manufacturing workers in rising to the challenge of the pandemic and amid much risk.
In return workers of this sector thank HRH for the very deep interest which he took in the workplace and industrial affairs throughout his very long public service, which included service in the royal navy in the darkest and most dangerous days of the Second World War.
John Barstow
USDAW Executive Council
Hand in hand
Oh come on! Why can't two brothers be allowed the dignity of walking together at their grandfather's funeral? Funerals bring out the best in people and the tales told are of the good times.
Dennis Fitzgerald
Melbourne, Australia
Join our new commenting forum
Join thought-provoking conversations, follow other Independent readers and see their replies