The damning Windrush scandal review has been buried under the coronavirus crisis for a reason
The report tells the tragic story of what happens when the state stops listening. We cannot let the government conceal this, writes Satbir Singh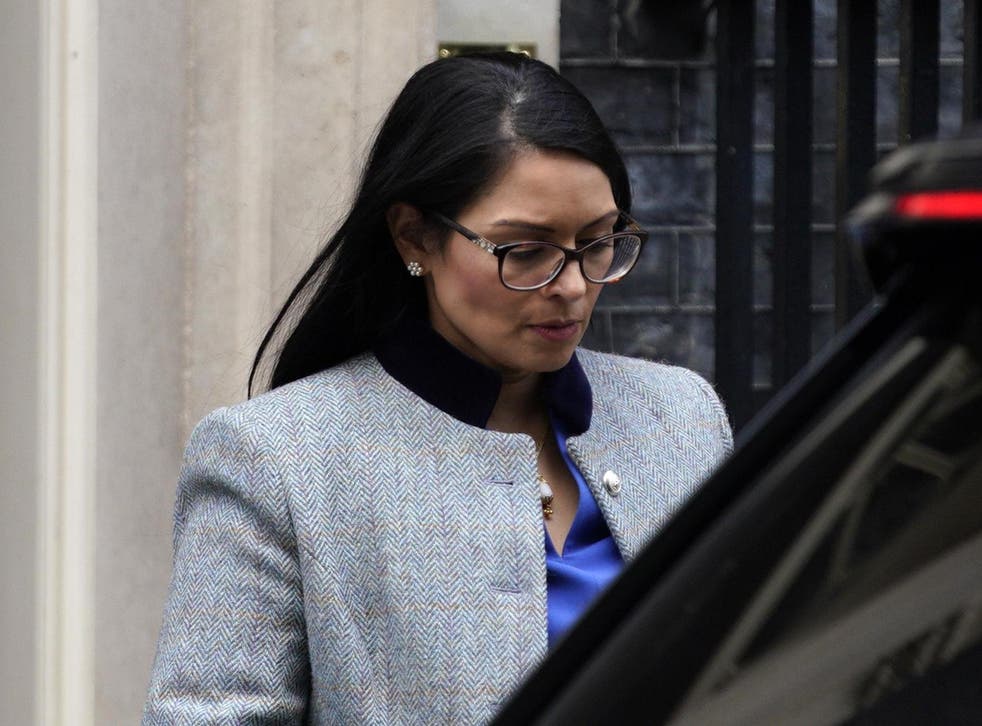 Experts and facts really matter. And, if the crisis currently gripping the nation has taught us anything, it's that government works better for all of us when politicians listen to facts and reason, even (or perhaps especially) when the facts don't tell a story the powerful want to hear. But yesterday's damning report of the Windrush Lessons Learned review, commissioned in the wake of the Windrush Scandal, lays bare the reality of a Home Office that's hostile not only to migrants but to anybody who disagrees with it. If we're to avoid another tragedy, this has to change.
For decades, governments of all colours have been warned that the political scapegoating and demonising of migrants and minorities and the use of ever-more hostile legislation to restrict our rights and freedoms would inevitably lead to tragedy. Communities, academics, journalists, campaigners – even judges and civil servants – have produced reams of evidence, sat on committees and met with MPs and ministers to beg for even a moment's consideration for the mothers and fathers, friends and communities whose lives are shattered every time the despatch box is used to announce a new set of "measures" designed to punish us for political gain.
From the 1971 Immigration Act, introduced with the explicit goal of curtailing the rights of "coloured people", to the passage of David Cameron and Theresa May's twisted "hostile environment" laws in 2012 and 2014, there has been no shortage of effort from concerned groups and experts to try to work with government to do and be better. But our pleas and our offers have invariably fallen on deaf ears. Home secretaries and prime ministers have come and gone, but in the dark recesses of Whitehall and Tufton Street, the goal has always been the same: if you run the NHS into ruin or fail to build enough houses, you can always blame the migrants for everything, announce ever-more punitive laws and hope that a big enough wedge of focus-grouped marginal voters will hear the dog-whistles and join your witch-hunt.
This routine seemed so well-rehearsed by 2012 that, even in the face of strong opposition from other cabinet ministers, and stark warnings of the effects they would have on long-resident Commonwealth nationals, the Cameron-May government felt confident enough in the political calculus to push ahead with draconian laws conscripting landlords, doctors, nurses and teachers as the all-seeing eyes of their hostile environment.
Allegations briefly swirled about a minister being sacked over his position on the now-infamous "Go Home" vans sent to neighbourhoods like mine. And Cameron is reported to have stormed out of a meeting with then communities secretary, Eric Pickles, after a disagreement over the Right to Rent scheme. As the High Court heard in 2018, the government ignored evidence that the scheme forces landlords to discriminate against minorities (for fear of going to jail or getting fined) and continues to spend tens of thousands of pounds on legal costs to defend a policy the Court described as "beyond repair".
Read any Home Office response to the reports of the independent chief inspector or the Home Affairs Select Committee and you will find most findings ignored or dismissed altogether. And note the growing frequency with which government outriders seek to delegitimise civil society groups who oppose Home Office diktat. Imagine a business secretary who refused to talk to businesses. Or an education secretary who thought headteachers were the "enemy". We should all be alarmed that the Windrush Review finds at the heart of the Home Office a culture of "defensiveness, lack of awareness and an unwillingness to listen and learn from mistakes", deflecting criticism instead of improving over time.
And, given these findings, it should come as little surprise that in 2017 when stories began to emerge of long-resident Britons being detained and deported, denied life-saving treatment and forced to prove their Britishness, the official government response was that these were isolated incidents, rather than the inevitable outcome of political and institutional rot, despite internal memos confirming that staff were aware of a serious problem within the Home Office.
As late as March 2018, I found myself face-to-face with ministers who insisted that Home Office policy was not to blame for elderly black Britons being denied cancer care and left to die. And in the days after we were forced to upstage the Commonwealth Summit in London in order to get the government's attention, I left a meeting at No 10 aghast, having been asked by the prime minister's staff to "issue a supportive statement" to "help fix public confidence in the Home Office" after a meeting with officials who still believed that death, detention and deportations were fundamentally a PR issue to be swept aside rather than a political or policy problem to be solved.
Home Office showed 'institutional ignorance and thoughtlessness' towards race Windrush report finds
Two home secretaries later, little has changed. Most of the victims of the Windrush injustices are yet to receive compensation for their losses. Many are still chasing paperwork and secure status. And the ministerial insistence on hostility to migrants and critics deepens, with Priti Patel, the home secretary, alleged to have forced senior staff to work until they collapsed in order to push ahead with a controversial charter flight deportation to Jamaica, sending men who had lived their whole lives here to a country they barely know. They can apologise all they like, but ministers know that nothing will change until they listen to critical voices both outside and inside the Home Office.
As odd as it may sound, there are some important parallels between the findings of the Windrush Review and the pandemic we are currently staring down. It's important to listen to experts, including those who disagree with you. It's important to remember the human beings your decisions affect. And it's important to be accountable. If the only feedback loop in the system is crisis, the system needs to be rebuilt.
After months of waiting for this report, many will question the government's decision to publish it at a time when the nation is understandably distracted. But the need for root-and-branch reform of the way the Home Office works, the way it engages with those who disagree, and the way we think about immigration policy in this country will not go away. And, whether or not they succeed in burying this damning report under the Covid-19 crisis, building a Home Office that's fit-for-purpose is not something the government can wash its hands of.
Register for free to continue reading
Registration is a free and easy way to support our truly independent journalism
By registering, you will also enjoy limited access to Premium articles, exclusive newsletters, commenting, and virtual events with our leading journalists
Already have an account? sign in
Register for free to continue reading
Registration is a free and easy way to support our truly independent journalism
By registering, you will also enjoy limited access to Premium articles, exclusive newsletters, commenting, and virtual events with our leading journalists
Already have an account? sign in
Join our new commenting forum
Join thought-provoking conversations, follow other Independent readers and see their replies