Doctor Who: Series 12 Trailer
Doctor Who: The 11 actors rumoured to take over from Jodie Whittaker, from Kris Marshall to Michaela Coel
Here's a list of the stars who bookies believe could be the next Time Lord
From Kris Marshall and Michaela Coel to Richard Ayoade and Jodie Comer, there's a long list of actors being touted to replace Jodie Whittaker inDoctor Who.
There has been speculation about who will replace the first female Time Lord since January 2020, when rumours began that she would be leaving the role after completing the 13th season.
The forthcoming series will be Whittaker's third – and other Doctor Who stars, including Matt Smith and Peter Capaldi, have left after three seasons of the sci-fi drama.
Here's a list of the actors who are tipped to replace Whittaker based on the latest betting odds.
Read more - Doctor Who: BBC responds to report Jodie Whittaker is leaving show
Kris Marshall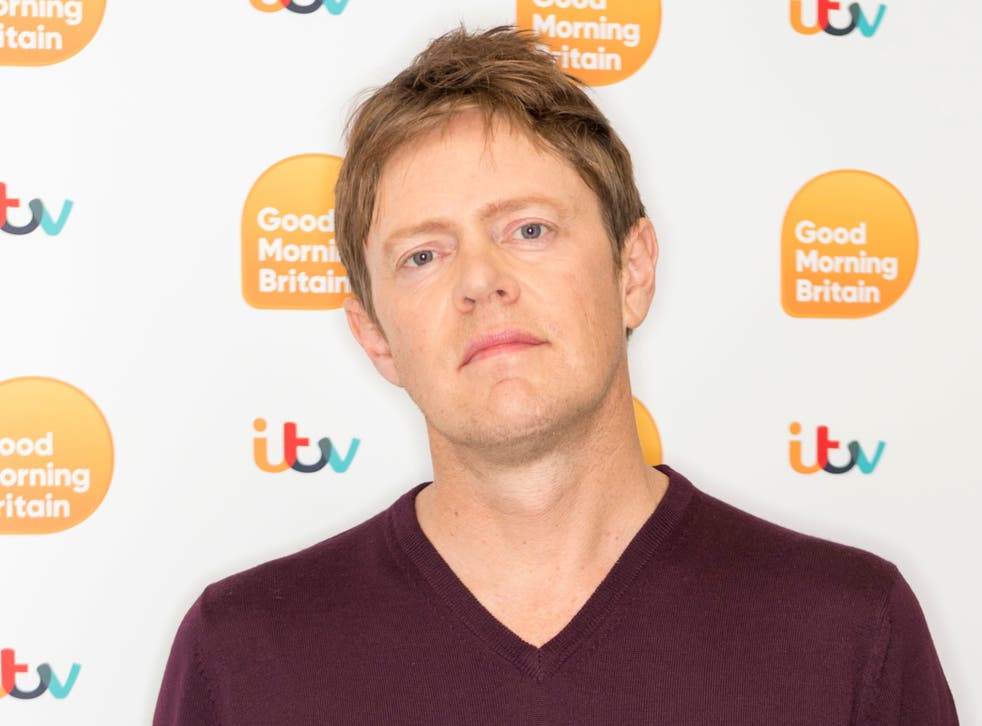 The former My Family star left Death in Paradise a few years ago, freeing up time for him to play the Doctor. Whether he takes on the role or not, the 47-year-old actor has already been imagined (in detail) as the Time Lord on a fan site: "The Kris Marshall Doctor wore an inconsistent amount of outfits, all designed to look cool when flapping in the wind. All dark and brooding."
Michaela Coel
Despite the 33-year-old I May Destroy You legend having denied she is the next Doctor not once, but twice in the past, the bookies still reckon she could be heading into the Tardis. But to be honest, her rebuttals are pretty strong. In 2017, she tweeted: "Dr Who? Lol nah, I'm actually definitely not the next Dr Who. Also happy to collect the money you would have laid down in the betting shop."
Richard Ayoade
Doctor Who fans voted Crystal Maze host Ayoade, 43, as their first pick to take over from Jodie Whittaker in a poll earlier this year. One fan responded to the news on Twitter, writing: "Yes. He'd be perfect. He'd be a good logical extension of 13. Socially awkward, a bit alien, tiny bit rude. He will have range."
Michael Sheen
The 52-year-old actor has previous when it comes to starring in sci-fi and fantasy, having appeared in Good Omens, Underworld and Tron: Legacy. The role would be convenient for him, too, as he lives in Wales, about half an hour from where the show is filmed. Added to this, Sheen has connections. He is currently starring in Staged alongside David Tennant, a former Time Lord.
Jodie Comer
Comer, 27, who is most often associated with her role as a ruthless assassin in Killing Eve, would be an interesting choice to play the gentle, benevolent Doctor. Some have said that if she was to take on the role, she would echo former Time Lord Matt Smith, who was aloof and otherworldly in the part.
Phoebe Waller-Bridge
The Fleabag creator and star, 35, has already had to deny rumours she would be the next Doctor once, after Peter Capaldi left. Her theatre company Dry Write wrote on Twitter: "We can confirm that Phoebe is not the next Doctor Who. Pls save the betting people their money! Thanks." However, four years have passed since then, maybe she's ready for the Tardis now.
Reece Shearsmith
The 51-year-old Inside No 9 co-creator and star is well-versed in the fantasy genre, from Good Omens to The League of Gentlemen. Plus, in 2015, he made a guest appearance in Doctor Who, joining Peter Capaldi and Jenna Coleman as scientist Gagan Rassmussen.
Idris Elba
Elba, 48, is on a lot of bookies' lists at the moment. Not only is he touted to be the next Time Lord, he is also rumoured to play the next James Bond. A role in Doctor Who wouldn't be the biggest stretch – he is most famous for chasing down baddies in Luther and could easily transfer those skills to the Tardis.
John Boyega
Boyega, 28, has fought off dark forces in Star Wars movies and Attack the Block so there's no reason why he couldn't do it again in Doctor Who. We know he's a fan of the show, as when Whittaker was cast in 2017 he tweeted: "So proud of Jodie Whittaker. She's going to be awesome!!!"
Olivia Colman
Could Colman swap the throne for the Tardis? The bookies seem to think so. The Crown star has starred in the series before, in 2010, as a host for the villain Prisoner Zero, a shapeshifting alien prisoner who used Colman's form to taunt the Doctor. But then-showrunner Steven Moffat has since said he feels he "wasted" the actor in such a small role, which came "just a heartbeat before she was stratospheric".
Rory Kinnear
The 42-year-old actor has been rumoured to play the Doctor since 2013, when he told The Independent: "I haven't been and I am totally certain that I will not be asked to be the next Doctor Who. If I was an actor who was really longing to play Doctor Who, then this would be torturous, but it's a programme I've never watched, so I don't even really know what it is."
Join our new commenting forum
Join thought-provoking conversations, follow other Independent readers and see their replies