Earth Day 2021: Five ways to help save the planet
Looking for tips on how to fight the climate crisis from home? The Independent offers some ideas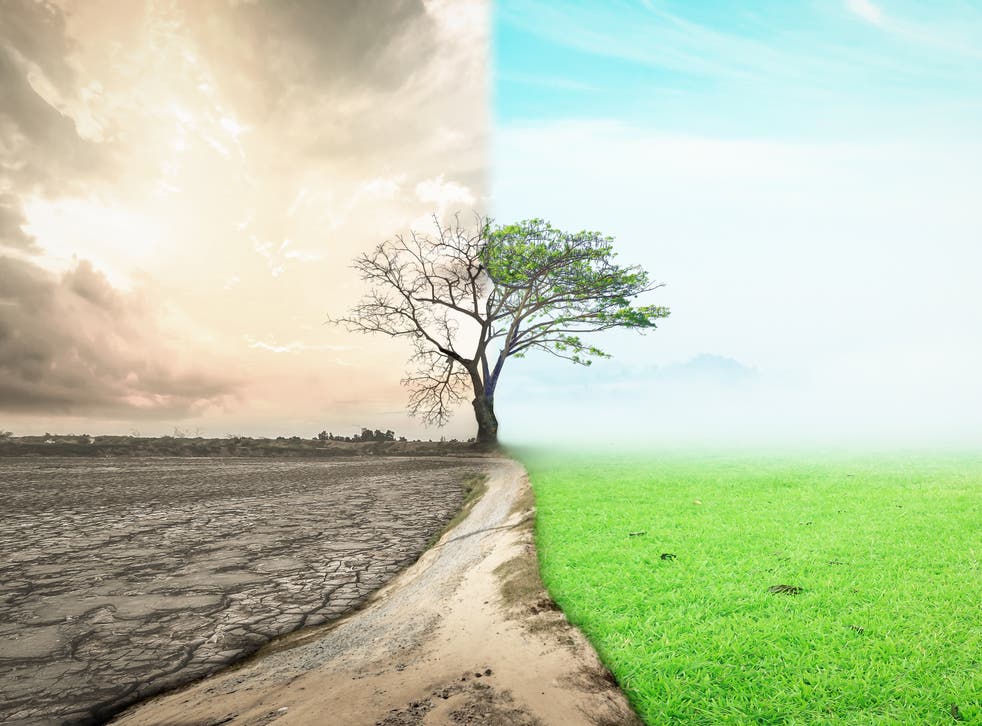 With the pandemic raging on, this year's Earth Day will look a little different to previous years.
Social distancing measures around the world mean that many people will have to mark the international day of environmental action from their homes.
This year's Earth Day theme is "Restore Our Earth", with participants urged to focus not only on how we can reduce our impact on the planet but also on how we might actively repair ecosystems.
Are you looking for ways to take part in Earth Day this year? Here,The Independent offers some ideas for tackling the climate and environmental crisis on 22 April — or any other day of the year. 
1. Campaign
Climate activists have not been able to organise as many in-person strikes and meetings to mark Earth Day this year due to local lockdown restrictions, but that does not mean the movement has gone away.
22 April
Following on from an entirely virtual programme in 2020, a second Earth Day Live is going ahead this year and features prominent speakers including Pope Francis, Al Gore and co-architect of the 2015 Paris Agreement, Christiana Figueres.
The event is running parallel to President Biden's virtual climate summit with world leaders.
The full programme for Earth Day live, which begins at 9am EST, can be viewed here. 
There are also thousands of local events taking place too, both online and in person, which can be viewed on this map.
After Earth Day
The Union of Concerned Scientists has suggestions for letters to send on varying climate issues. This one relates to fossil fuel companies and pressuring them to follow through on their pledges to fight climate change. And US citizens can use this letter template to urge the White House to take bold climate action now to honour the Biden administration's commitments to transition to a net-zero emissions economy no later than 2050. 
If you're based in the UK, climate charity Hope for the Future has created a series of letter templates you can use to get in touch with your MP to discuss the climate crisis, set up a meeting or invite them to a climate event.
2. Crowdsource
Help scientists and other experts to tackle the climate crisis from the comfort of your home by taking part in an online crowdsourcing project.
Volunteer for people-powered research at Zooniverse — you don't need any specialist background or training. 
Count plankton to help understand the health of our oceans, transcribe historical tide gauge data from around the UK to help study climate change and sea level rise or watch deepwater video recordings to explore Sweden's marine biodiversity.
The Scistarter website, with its motto "science we can do together" has a handy search tool that lets you find its climate projects that are online only. Watching owls deliver food to their young, digitizing biodiversity data, and reporting wetland loss using maps are among the online tasks you can take part in at the moment. 
3. Take community action
As lockdown restrictions ease, local environmental projects offer a great opportunity to re-engage with your community while taking action on the nature and climate crisis.
Planting billions of trees is the 'most effective climate change solution', according to some scientists — but the world is falling far short. 
If you're based in the UK you can join the Tree Council's national network of volunteers called tree wardens, who help conserve trees in their community. Trees for Cities is another organisation that runs tree-planting projects. You could also set up your own using the Woodland Trust's free planting packs for community groups.
There are also numerous reforestation charities operating around the world, such as the International Tree Foundation, and TreeSisters. These charities plant millions of trees across the tropics, including in India, Kenya and Brazil, every year.
For other ideas for environmental community projects, take a look at the toolkit created by Earth Day organisers. Ideas range from organising a teach-in to educate people on the climate crisis to hosting a clean-up to pick up litter in your local park, beach or streets. 
4. Take individual action
Earth Day also offers us an opportunity to reflect on the impact our individual lifestyle choices are having on the environment.
While both systemic and individual changes and needed to tackle the climate crisis, research has shown that people are more likely to support systemic action if those advocating it have a low carbon footprint.
Think about how much meat you're eating. Animal farming is responsible for 60 per cent of the emissions from agriculture.To get you started, take a look at some ofThe Independent's vegan recipes here and here. 
And see if you can improve your recycling habits and heat your home more sustainably with our handy guides. 
We've also demystified the industry claims about 'green' airlines and sustainable fashion and offer tips on green travel, how to find the best second-hand clothes online and recycle your old or unwanted clothes and beauty products.
5. Educate
There's no better time to brush up on your knowledge of the climate and environment crisis than Earth Day.
Nasa's climate change website is full of resources including fact sheets, videos, quizes and social media resources to learn more about the crisis. 
For a succinct refresher on the climate crisis, take a look at the Climate Reality Project. And inspire kids to learn about nature with this guide from the David Suzuki Foundation. 
Hundreds of documentaries on nature and the climate crisis can be watched for free on WaterBear, the first streaming platform dedicated to the future of our planet. And if you missed Al Gore's 2006 film "An Inconvenient Truth", the sequel was made a few years back.
The Independent has also rounded up the best books and fictional films on the climate crisis. 
Podcasts are another useful way to get up to date with climate news. For a feminist take, former Irish President Mary Robinson and comedian Maeve Higgins share women's roles in climate justice on Mothers of Invention. Looking for solutions on the climate crisis? How to Save a Planet, starring marine biologist Dr Ayana Elizabeth Johnson and journalist Alex Blumberg, explores what we need to do solve the climate emergency and how to actually get it done.
Register for free to continue reading
Registration is a free and easy way to support our truly independent journalism
By registering, you will also enjoy limited access to Premium articles, exclusive newsletters, commenting, and virtual events with our leading journalists
Already have an account? sign in
Register for free to continue reading
Registration is a free and easy way to support our truly independent journalism
By registering, you will also enjoy limited access to Premium articles, exclusive newsletters, commenting, and virtual events with our leading journalists
Already have an account? sign in
Join our new commenting forum
Join thought-provoking conversations, follow other Independent readers and see their replies