The Independent's journalism is supported by our readers. When you purchase through links on our site, we may earn commission.
9 best smartwatches that do much more than tell the time
From Samsung and Apple to Huawei and Fitbit, these are the crème de la crème of wearables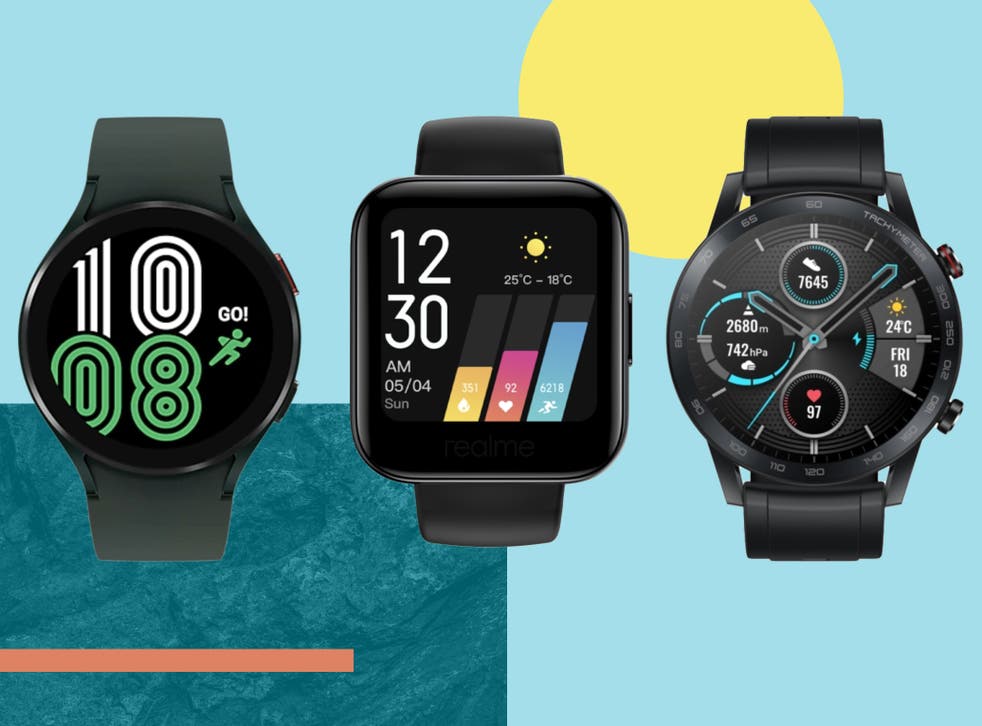 The current smartwatch market is confusing and full of economic jeopardy when it comes to finding a dud. For every Apple Watch, there are three rotten alternatives.
Happily, however, the top end of the market has become established, to the point that there are a few safe bets. Even at the lower end, there are brands that are making names for themselves for producing reliable, smart(ish) watches.
Your choice depends entirely on your focus. Even the top watches in this category may not be able to track your monster fitness sessions in the way you want – be sure to select a sports-specific model over a more general-purpose product if you're undertaking an ultramarathon, for instance. For most of us there's a balance to be found between the fitness-focused and general-use wearables: one that's simultaneously becoming simpler to achieve and more difficult to commit to with every new release.
How we tested
We tried to test each of our contenders in a range of settings and under the strain of different demands. Could we go from a slow jog to the shower and straight out to dinner without the smartwatch buckling under the pressure?
Look and comfort were also vital considerations: a smartwatch is an accessory, after all. Could we wear each watch the entire day, or longer?
Read more:
Finally, we tested the more nuanced features of each, from mindfulness apps and sleep tracking to automatic exercise detection and 24/7 heart monitoring. While we've tried to come up with a definitive list of the best smartwatches, one thing's for sure after all this testing: we need a rest.
The best smartwatches for 2022 are:
The verdict: Smartwatches
There's never been a better line-up of quality smartwatches than the crop we have now. The Apple Watch series 7 offers the best experience you can find in a smartwatch, but the Samsung Galaxy Watch 4 runs close, although a lack of compatibility from both loses some marks from us. For a classic look, the Withings scanwatch is a fantastic fitness tracker in a stunning case, while the traditional stylings and colour screen of the Huawei watch 3 make it a top option for the traditionalists among us that want some mod-cons.
Voucher codes
For offers on smartwatches and other tech products, try our discount code pages:
If you're looking for exercise-focused model, read our review of the best fitness trackers
Register for free to continue reading
Registration is a free and easy way to support our truly independent journalism
By registering, you will also enjoy limited access to Premium articles, exclusive newsletters, commenting, and virtual events with our leading journalists
Already have an account? sign in
Register for free to continue reading
Registration is a free and easy way to support our truly independent journalism
By registering, you will also enjoy limited access to Premium articles, exclusive newsletters, commenting, and virtual events with our leading journalists
Already have an account? sign in